MANFOOD Gin Trio 560g Pack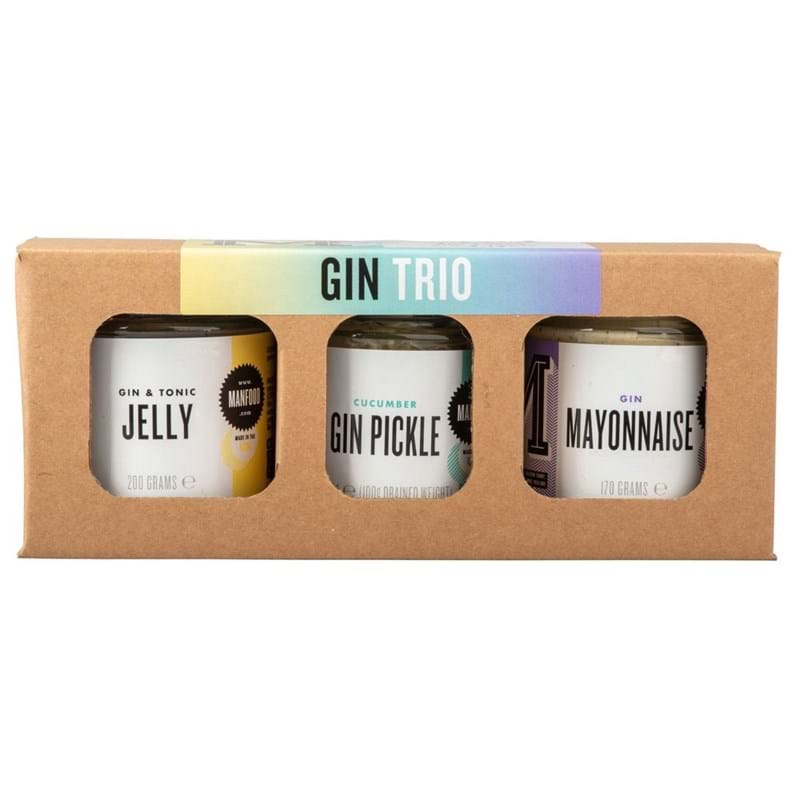 £14.95
Description
For the gin lover in your life! Three condiments that use the much loved spirit in different ways. Each one has a different use, be it serving on the side, or as an ingredient.
Contains:
Gin & Tonic Jelly 200g - A sweet jelly flavoured with both gin and tonic. Makes an unusual addition to afternoon tea, or try serving with cheese or cold cuts.
Cucumber Gin Pickle 190g - A crisp pickle flavoured with gin and juniper. Has a mild chilli hit. Try serving with smoked fish.
Gin Mayonnaise 190g - A completely new idea - a rich and creamy mayonnaise, flavoured with gin. Works really well with prawns and crab.
You may also be interested in