Description
Tried biltong before? Did you find it chewy, tasteless, hard and salty? Let The Little Biltong Company in Jersey change your mind when you taste this incredible biltong. It is moist, succulent and melt-in-your-mouth delicious.

We love to look at the reaction on people's faces the first time they try this biltong. Eyes roll, smiles abound and hands normally reach for their wallet to buy some to take home. This biltong is very special indeed.
Full of flavour, prime cuts of Jersey beef, beautifully marbled, with high fat content. Different flavours available. Genuine Jersey Certified.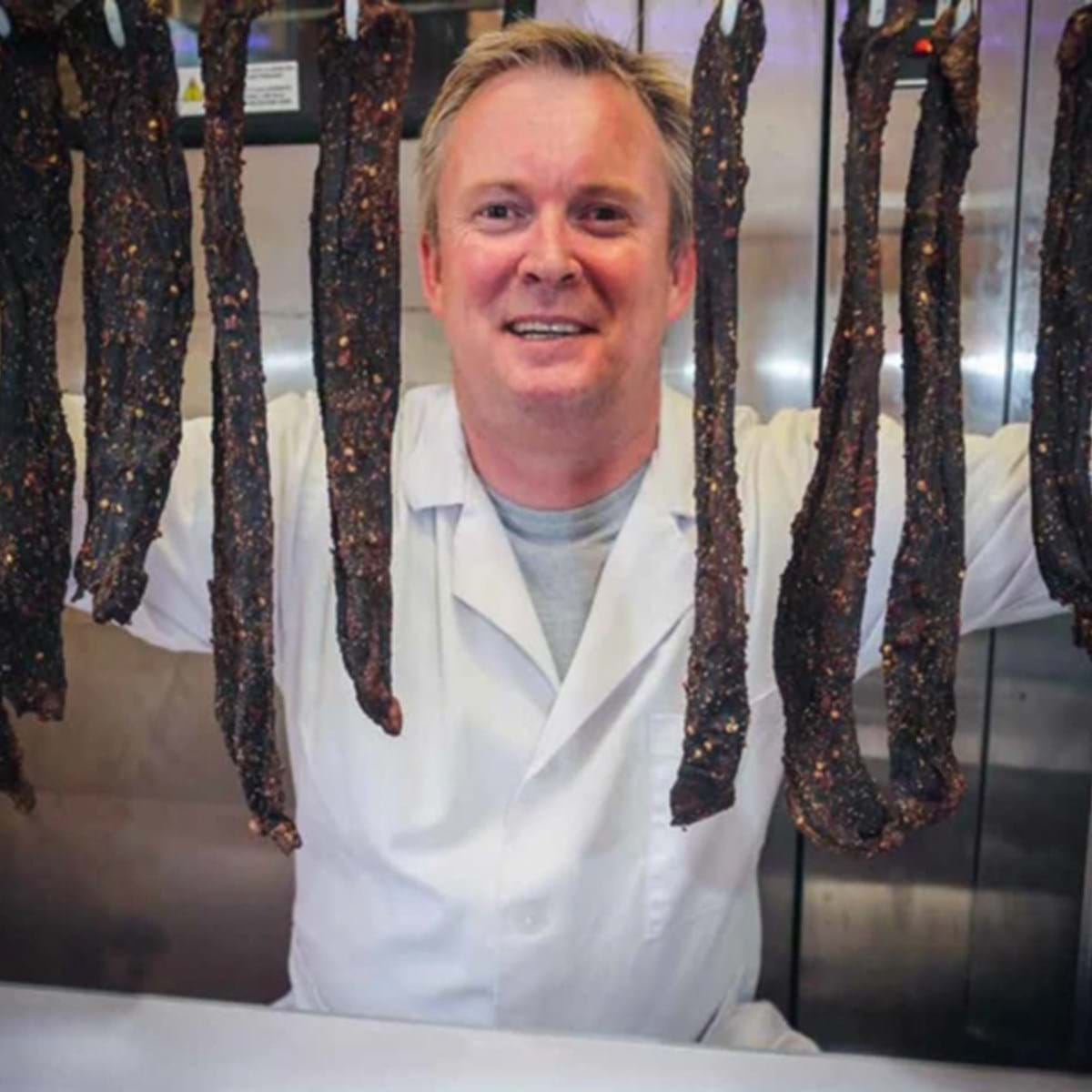 The Little Jersey Biltong Company
Mark Pinnick moved to Jersey from South Africa over 20 years ago to work at a local restaurant and missed his cured meats. So he did the obvious thing and founded the Little Jersey Biltong Company.
"I missed my home comforts,  and Biltong was a major one. Since my source ran out in the Channel Islands I decided to make some myself. At first, I did everything wrong. My early attempts were awful and embarrassing. Frankly, disgusting! Too salty, too chewy or too dry. Not proper biltong at all. So over the next 17 years, I continued to make biltong and got a lot better at it. The right meat certainly helps, and Jersey beef is one of the best in the world."
The Little Jersey biltong Company prides itself in using only the finest cuts of Jersey reared, grass-fed beef from Woodlands Farm. Le Boutillier family have been farming at Woodlands for generations. It's one of the few remaining mixed dairy and potato farms on Jersey, still growing Jersey Royal potatoes in soil fertilised by the herd.
"They have a really good farm and all-round business. Their livestock is well cared for and live in wonderful surroundings. Happy cattle make the best biltong!".
Our biltong is air-dried rather than cooked. It's spiced in layers, marinaded and then hung in temperature-controlled drying cabinets. Heat is applied at first, followed by fan-assisted drying without the heat.

Source: The Little Jersey Biltong Co