Description
The Girafe decanter was created to offer a solution to the separation of sediments for mature wines. The design gives the decanter grace and elegance, and the shape fulfils a vital purpose: It agglomerates, or collects, the sediments in the curves at the base of the decanter neck. The shape keeps the sediments from being poured out with the wine, which solves the annoying problem of sediments in the wine glass.

An additional benefit of this carafe is the automatic temperature control, which is achieved thanks to its perfectly balanced volume, designed to ensure the wine always has the correct temperature.

This decanter is designed for a single bottle of wine.

This pack contains a single piece.
This product is handmade using crystal glass. Please handwash only.
RIEDEL recommends: Use bottle cleaners to remove stains from the decanter.

Height 32.5cm.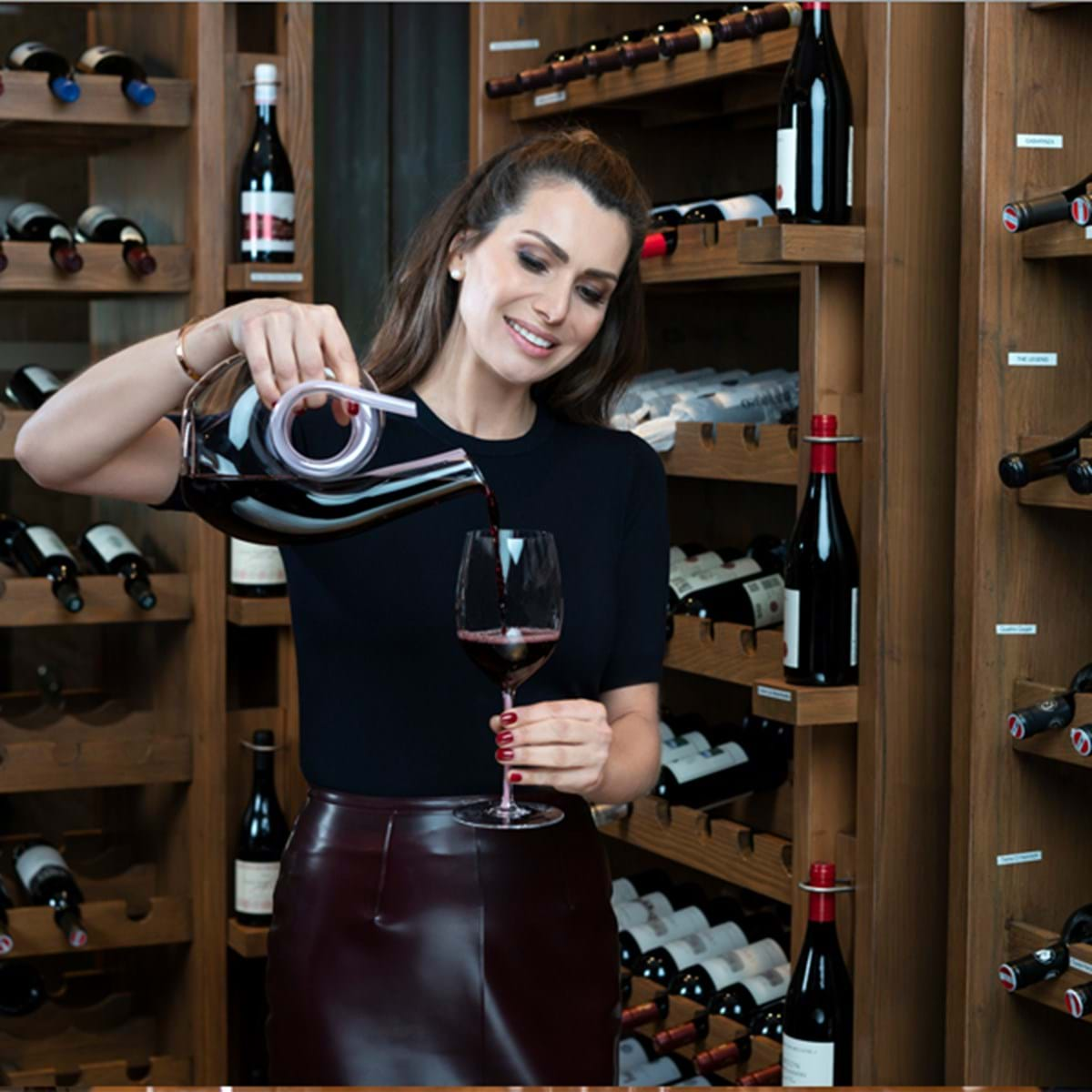 Riedel Decanters...
RIEDEL WHOLE-HEARTEDLY BELIEVES ALL WINES - YOUNG AND OLD, RED, WHITE OR SPARKLING - CAN BE ENHANCED BY DECANTING.

There are two reasons why we decant wines:
Decant an older wine to separate it from its sediment.

Decant a younger wine to increase aeration, revealing more complexity, and opening up aromas and flavours.

On the palate, decanted wine expresses higher levels of fruit in red wines and tends to integrate and smooth out tannins.
We offer a wide range of elegant machine-blown and extravagant hand-made decanters to honour good wines with the treatment they deserve.
Every hand-made product is crafted by highly talented master glass blowers, using glass making techniques which date back more than 2000 years.

All decanters are made from crystal glass suitable for every lifestyle and available at every price range.
Every single decanter is a must-have for wine lovers.
Other outstanding Riedel Decanters...