Description
This is a special set of 4 pieces SL RIEDEL Stemless Wings Cabernet and 1 RIEDEL Decanter Merlot. The Cabernet Sauvignon glass is perfect for full-bodied, complex red wines that are high in tannin.
The glass allows the bouquet to develop fully, and smooths out the rough edges. It emphasises the fruit, playing down the bitter qualities of the tannin, and allows wines to achieve balance. This glass was redesigned by Georg Riedel in 2020 to ensure its smaller size maintains the delicate and important characteristics of each wine. The Merlot decanter is a perfect starter piece for one with a growing love of wine.
This everyday piece will easily demonstrate the improvement decanting can make on wine, and is suitable for both young and old wines. It is also dishwasher safe.
This decanter is designed for a single bottle of wine.
Experience the unique curvature of SL RIEDEL Stemless Wings, following the release of our incredibly popular collection RIEDEL Winewings in 2020. This stemless creation is the perfect complement to the original stemmed series, featuring three stemless wine tumblers crafted by 10th generation Georg Riedel. To ensure the tumblers sit comfortably within the drinker's hand, each Grape Varietal shape required a set of new prototypes to determine how much the glass could be reduced while maintaining the delicate and important characteristics of each wine.
This pack contains 5 pieces. Machine-made and dishwasher safe.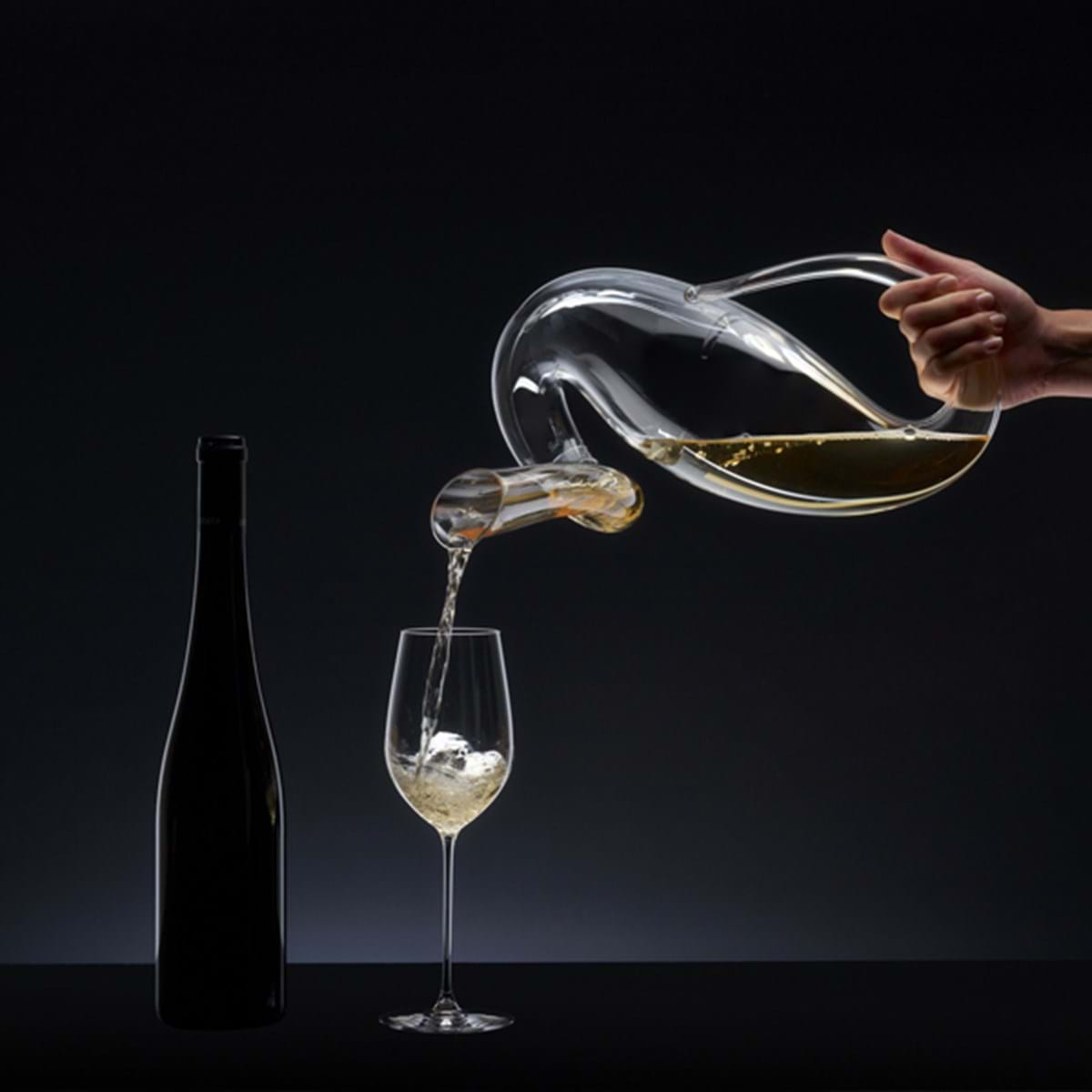 Riedel Decanters...
RIEDEL WHOLE-HEARTEDLY BELIEVES ALL WINES - YOUNG AND OLD, RED, WHITE OR SPARKLING - CAN BE ENHANCED BY DECANTING.

There are two reasons why we decant wines:
Decant an older wine to separate it from its sediment.

Decant a younger wine to increase aeration, revealing more complexity, and opening up aromas and flavours.

On the palate, decanted wine expresses higher levels of fruit in red wines and tends to integrate and smooth out tannins.
We offer a wide range of elegant machine-blown and extravagant hand-made decanters to honour good wines with the treatment they deserve.
Every hand-made product is crafted by highly talented master glass blowers, using glass making techniques which date back more than 2000 years.

All decanters are made from crystal glass suitable for every lifestyle and available at every price range.
Every single decanter is a must-have for wine lovers.
You may also be interested in