Special Offer
RIEDEL 'Veritas' Tasting Set Glass Pack of 4 (frtc)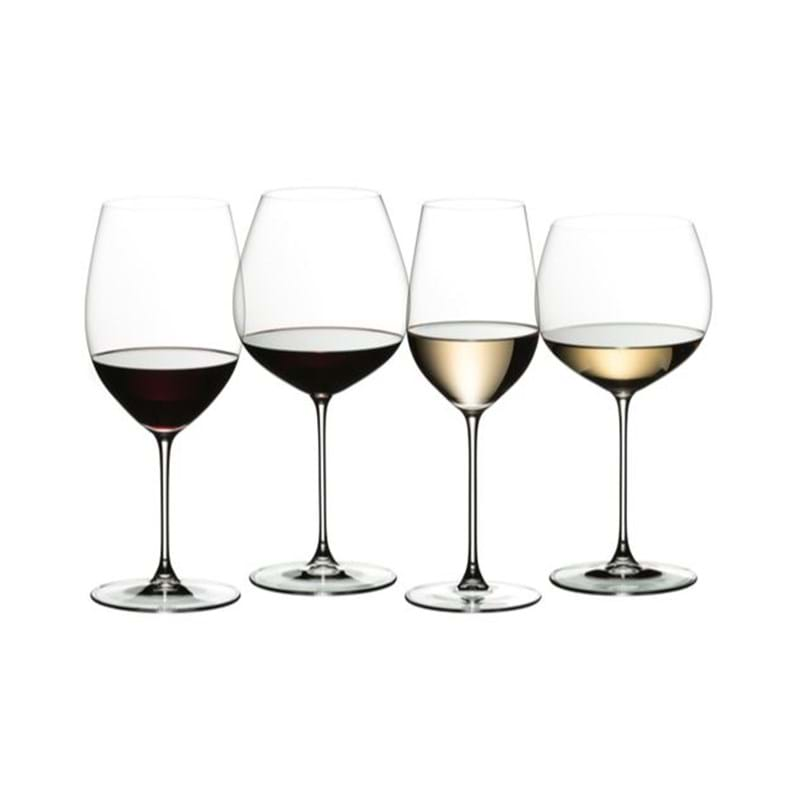 WAS £95.90
£59.95
Description
This tasting set contains 4 pieces of RIEDEL Veritas: Oaked Chardonnay, Riesling/Zinfandel, Old World Pinot Noir and Merlot/Cabernet. The unadorned machine-made wine glass tasting set of the light-weight glass collection RIEDEL Veritas should be part of the basic equipment of every sophisticated wine lover.

The bowl of the Oaked Chardonnay glass allows space for the rich bouquet to develop its superbly diverse range of aromas, while minimizing the risk of becoming over concentrated. The shape of the Riesling/Zinfandel glass best supports the characteristic bouquet of fruity red wines or floral white wines' aroma and taste are dominated by fermented grape juice and the flavor of yeast. The Old World Pinot Noir glass supports peatiness flavor and the taste of plum of these sensual red wines.The RIEDEL Veritas bowls are based on the DNA of grape varietals and differentiates for the first time between "New World" and "Old World" within one glass collection. The shape of the Merlot/Cabernet glass showcases the majestically structured red wines in all their complexity and finesse.

All RIEDEL glasses are dishwasher safe.
You may also be interested in