Special Offer
NEW ZEALAND DISCOVERY CASE Mixed Case x 6 Bottles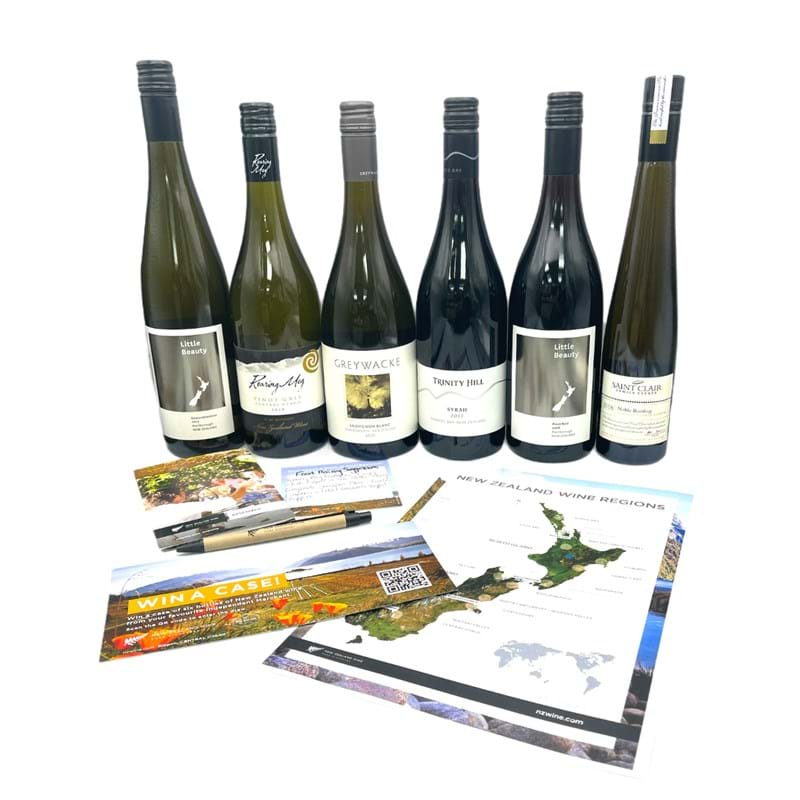 WAS £100.65
£88.95
Description
We would like to offer you this amazing case of mixed wines so that you may discover an beautiful array of varieties and styles New Zealand has to offer.

New Zealand produces only 1% of the world's wine but is hugely successful and world-remowned due to New Zealand's temperate, maritime climate, the unswerving passion of their wine producers and the highly distinctive nature of their wine styles.

This case contains 1 bottle of each of the following...

MT. DIFFICULTY Pinot Gris, Roaring Meg – Central Otago 
GREYWACKE Sauvignon Blanc (Kevin Judd) – Marlborough 
LITTLE BEAUTY Gewurztraminer – Marlborough 
TRINITY HILL Syrah, Hawke's Bay – Hawkes Bay (NI) 
LITTLE BEAUTY Pinot Noir – Marlborough 
SAINT CLAIR Noble Riesling 'Godfrey's Creek' – Marlborough (dessert wine)

This box usually retails at just over £100 but can be yours today for £88.95!

Comes with personalised food suggestions, a booklet, map, pen and the chance to win a case of wine!