Special Offer
6 FULLER-BODIED CHARDONNAYS Mixed Case x 6 Bottles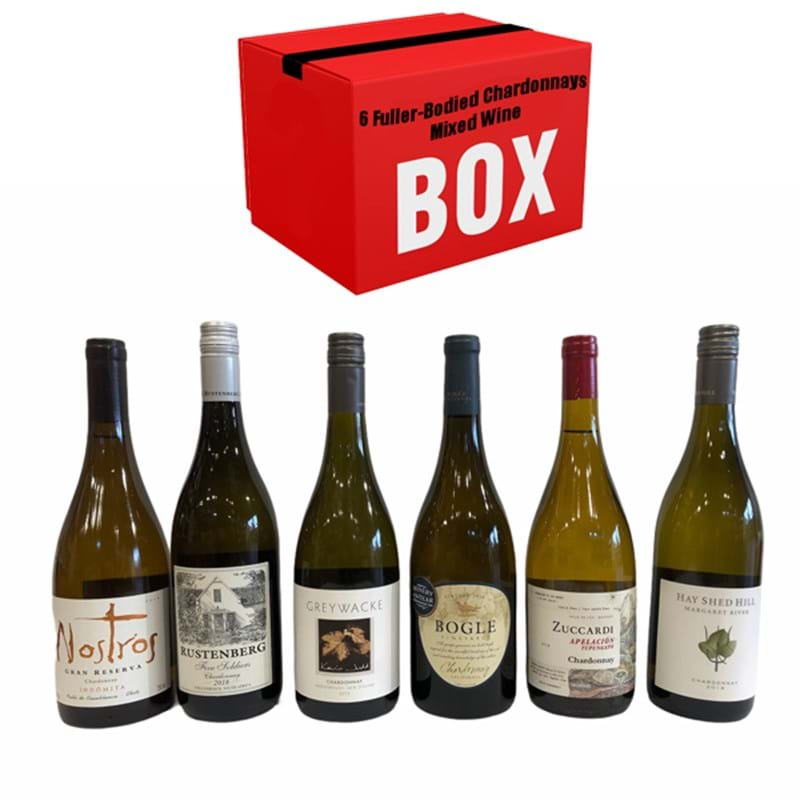 WAS £118.65
£99.95
Description
Here we have 6 classic 'big style' Chardonnays. These are wines that demand food, are more serious in style and have been vinified using oak. Rich and buttery, these wines will marry perfectly with dishes like eggs benedict for example or even a steak béarnaise. Fine rich fish such as turbot, grilled veal chops with mushrooms, Late summer vegetables such as red peppers, corn, butternut squash and pumpkin (pumpkin ravioli and a rich Chardonnay is very good). Cheddar cheese. You can even drink a rich Chardonnay with seared foie gras and indeed many prefer it to Sauternes at the start of a meal - Fiona Beckett.

Contains...

PAUL CLUVER Chardonnay 'Elgin' - South Africa
BOGLE VINEYARDS Chardonnay - USA
TOPIARY Chardonnay - USA
ZUCCARDI Apelacion Chardonnay - Argentina
PENFOLD'S Tumbarumba Chardonnay 'Bin 311' - Australia
AU BON CLIMAT Chardonnay, Santa Barbara - USA


PLEASE NOTE THERE MAY BE TIMES WHERE WE NEED TO SUBSTITUTE WINES IN OUR MIXED CASES. IF THIS HAPPENS, THEY WILL BE SUBSTITUTED FOR A SIMILAR OR HIGHER VALUE WINE. THANK YOU FOR YOUR UNDERSTANDING.