Erik's Picks
22nd March 2021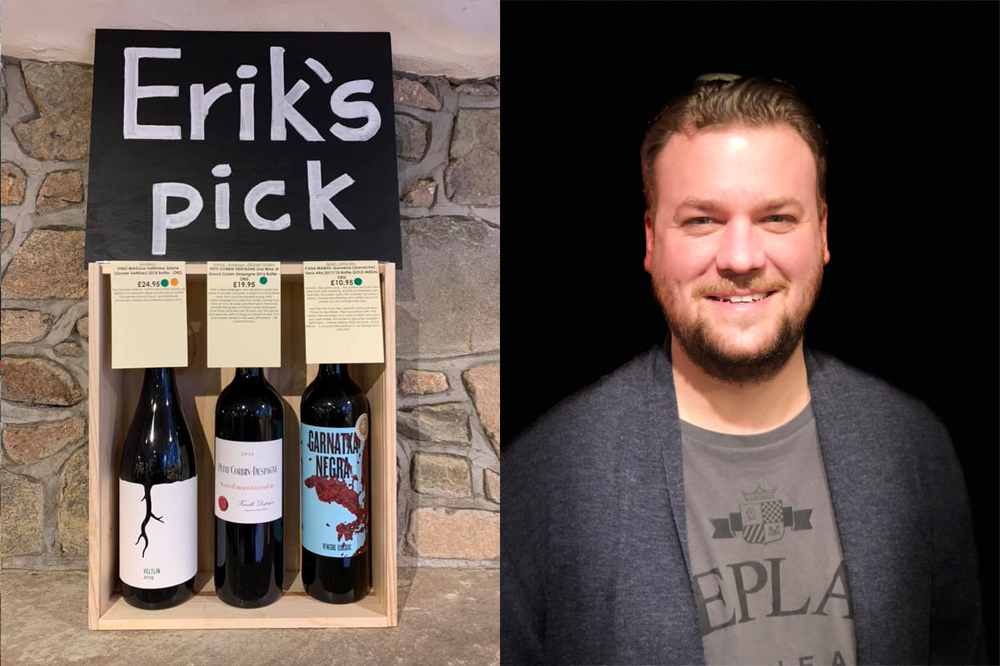 If you visit our town shop, you will know Erik. Erik has been managing our town shop for many years now and knows his customers well and they know his style too. You will also notice his box which he highlight's his 'Erik's Picks'.
 
Every wine picked for this section is the wine he has recently had, tasted it and was blown away either with its quality, value for money or funkiness. These are wines he has taken home, enjoyed and paired a dish with, used for special occasion or is a wine which got it's own soul and mind set up.


He says..."This little section will be very special to me, my personal palate and preferences, no compromise. And I guarantee you, there will be a lot of crazy stuff as well. Dare to try some this weekend? Come and have a chat with me. You're always welcome.

Here are some of Erik's most recent 'picks' listed below...