Erik's Picks
19th May 2021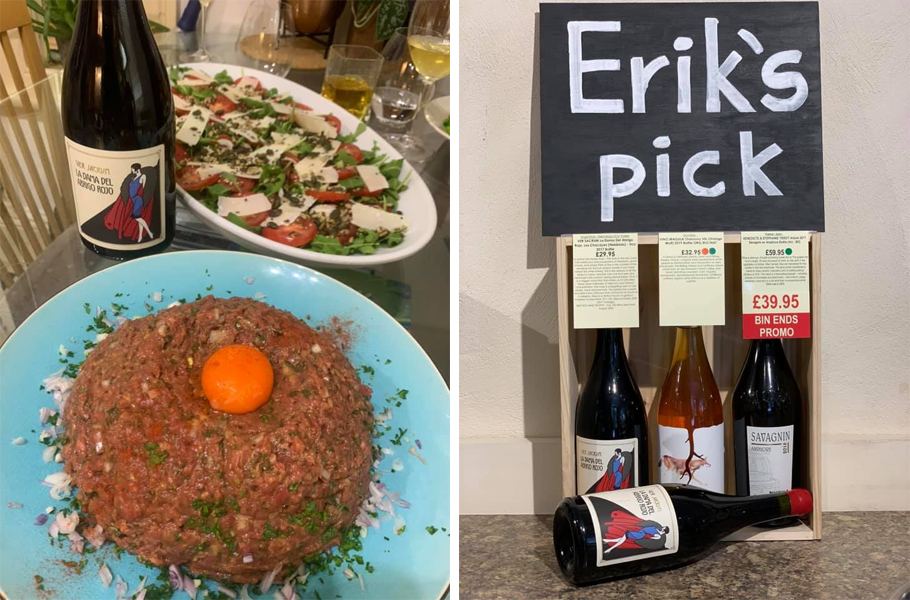 *** RAW FOOD ALERT***
The menu last Sunday evening was set, I wanted to make steak tatare and thanks to Kasia used the outstanding recipe from the 67 Pall Mall book: Wine and Food, The perfect Match.


I didn't wanted go for something obvious like Cru Beaujolais, powerful rose or white Rhone. Pink Champagne doesn't work for me either as I like quite a lot of garlic on my toast and that burns with bubbles. One of new Argentinian wines done the trick perfectly. It's a smaller project by Eduardo Soler focusing on shorter skin contact, native yeast fermented wines with minimal intervention.


La Dama Nebbiolo is much lighter and more elegant than your usual Barolo. Pure, fruity and floral with much less tannins and vibrant acidity (needed to match the sharpness from caper berries and gherkins in tartar). Fresh cherry, sour black cherry, raspberry. Touch of leather, rose water and dried herbs. Stunning expression worth every penny.