ABV: 11%
Size: 37.5cl
Closure Type: Cork
Country: Austria
Wine Style: Sweet
Grapes: Chardonnay, Welschriesling
Description
Beerenauslese (meaning selected berry harvest) is a sweet dessert wine made from extremely ripe grapes that are affected by "noble rot" or the botrytis fungus which give the resulting wine its characteristic rich sweet taste. The grapes are harvested by hand by individual berry and the wine is handcrafted in small batches. Kracher Beerenauslese Cuvée from Austria is yellow green in colour with fine nuances of mandarins and blossom honey, a hint of caramel, and aromas of ripe stone fruit. The wine presents yellow peach and honey melon on the palate, powerful, lively acid structure, plenty of minerals, well balanced, good length, delicate yellow tropical fruit on the finish. This is a sumptuous blend of Chardonnay and Welschriesling, aged partly in new oak. It retains good acidity and is both long and complex leading to a lingering mandarine finish. Great potential. Stunning quality for the price. An exquisite experience when paired with blue cheese or nutty or salted caramel desserts, savoured on its own or even with a hot red Thai curry!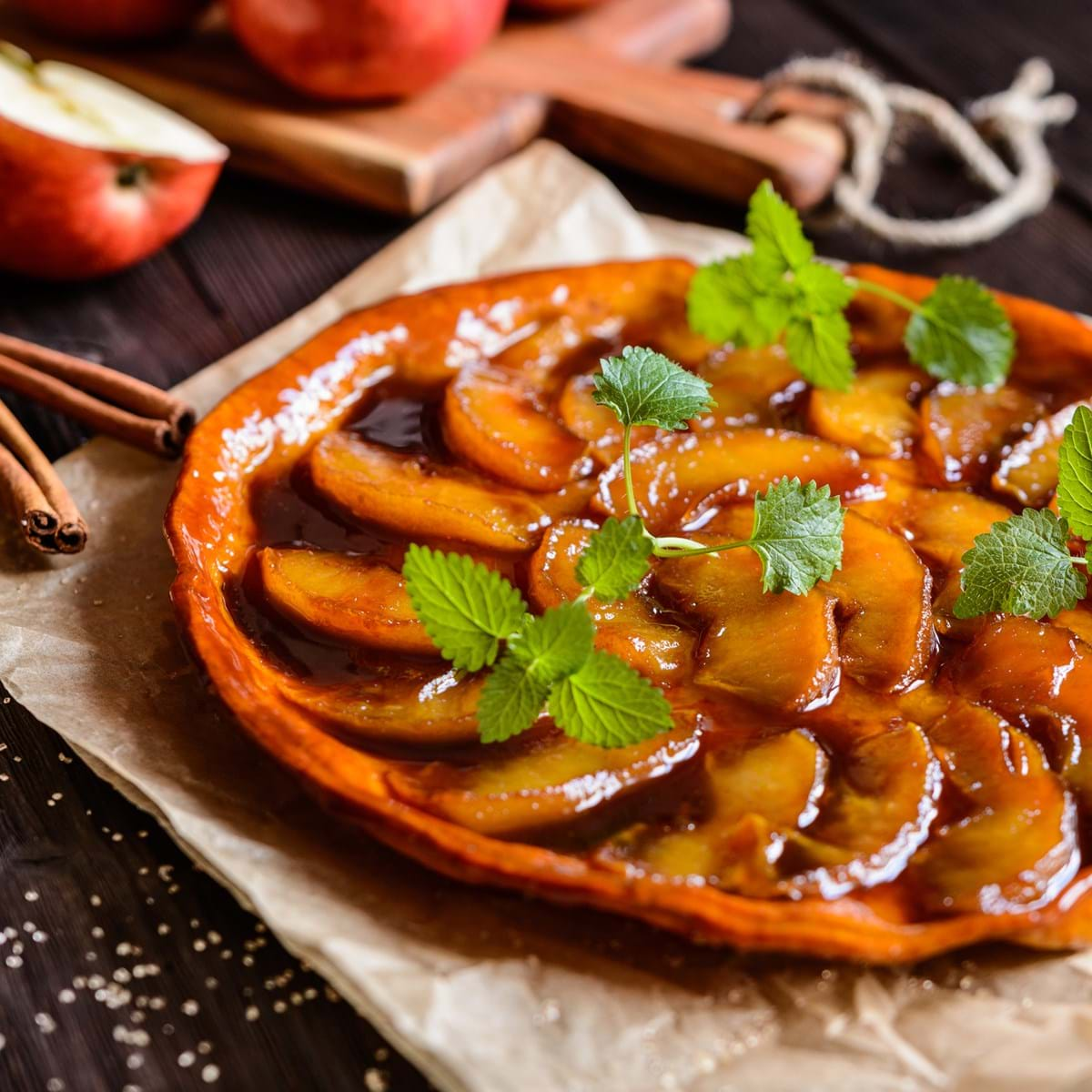 Brilliant with Tarte Tatin...
If caramel desserts are balanced with fruit, like Tarte Tatin, then you must try it with something a little more refreshing. This outstanding dessert wine from Austria is mind-blowingly good!