ANTINORI 3 Case Package 2021 - PRE-RELEASE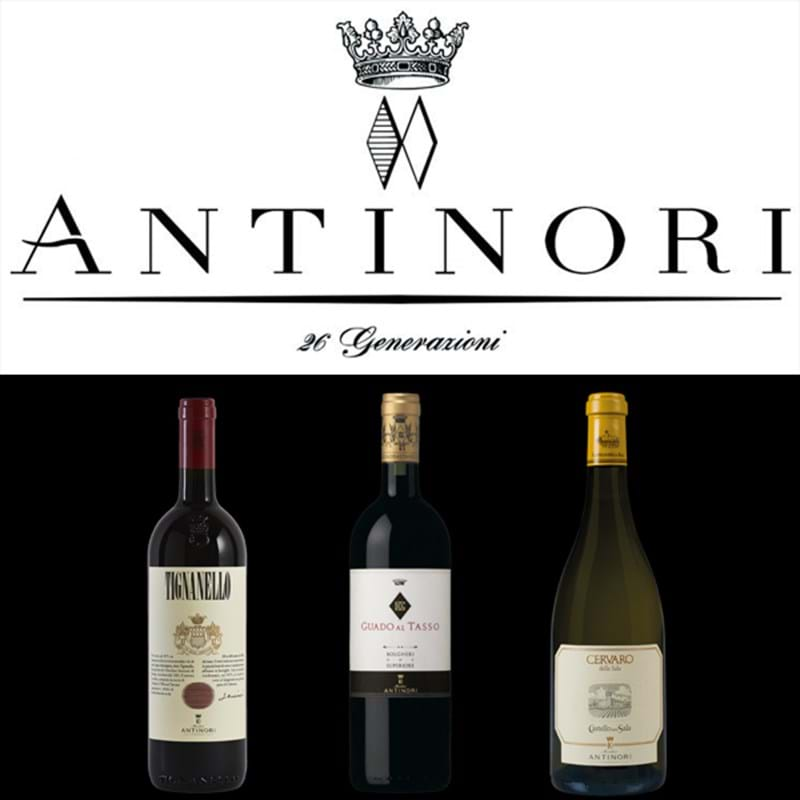 Italy | 75cl
£1,195.00
Size: 75cl
Closure Type: Cork
Country: Italy
Description
We are very excited to be able to offer the Spring release from the iconic Antinori Estate containing a case of each of the 2018 Tignanello, 2018 Guado al Tasso and 2019 Cervaro della Sala.
The 2018 Tignanello is being heralded as one of the greatest for many years with comments such as "The purity of the flavors alone is mesmerizing" from Antonio Galloni of Vinous, the 2018 Guado al Tasso is going to offer wonderful elegance and amazing purity of flavour and the 2019 Cervaro della Sala (white), again being muted as one of the finest yet, will delight with it's citrussy complexity for many years to come.
We offering the three wines as a package for £1195 (normally £1315)
Tignanello, IGT Toscana 2018 Case x 6 Bottles
Tenuta Guado al Tasso, Bolgheri Superiore 2018 Case x 6 Bottles
Castello della Sala, Cervaro della Sala 2019 Case x 6 Bottles
Quantites are very limited so if you are interested please either place your order online or let me know by return email at the earliest opportunity. We are offering the cases individually as well but the price is more advantageous if you purchase the package.
*****
Terms and Conditions:

Offer - Subject to availability
Delivery - Autumn/Winter 2021
Prices - Include Freight, Duty & GST
Storage - FOC until 30th April 2022
Allocation - On a first-come-first-served basis.
Payment - As per our normal T&Cs.
E&OE - Errors & Ommissions Excepted