Special Offer
REAL COMPANHIA VELHA Port Advent Calendar 2021 (Each) - PRE-RELEASE OFFER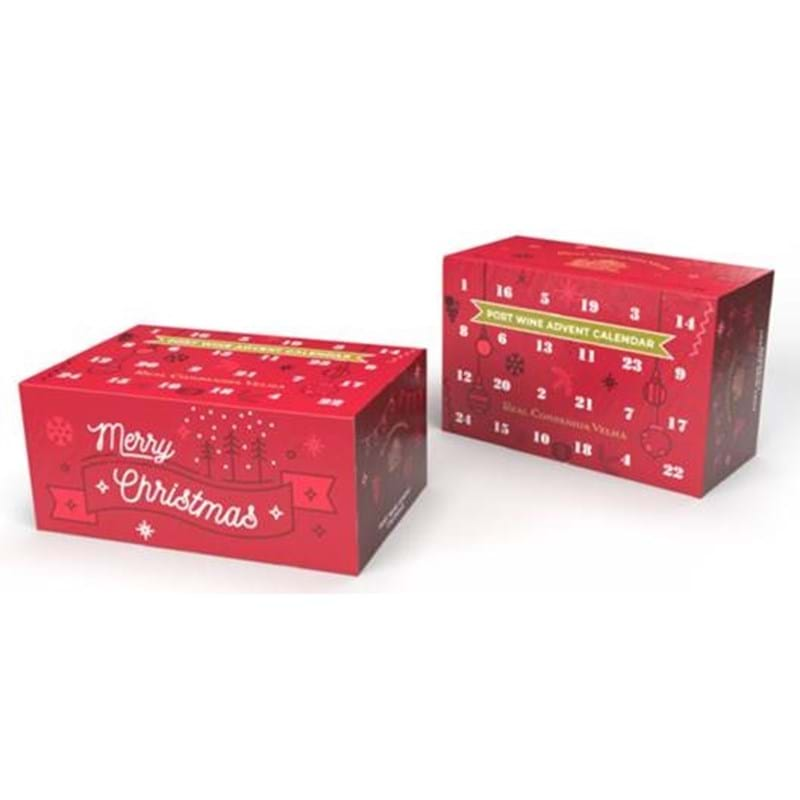 Portugal | 5cl
£69.50
Size: 5cl
Country: Portugal
Description
We are offering a unique opportunity from Real Companhia Velha to purchase the perfect Christmas gift, an advent calendar containing 24 different ports.
Each calendar contains 24 x 5cl bottles of Port from RCV's extensive range
Each Box will be £89.50 but we are offering them on a Pre-Order (Pre-Release) basis at just £69.50.
We will aim to have the calendars in the Jersey early November, well in time for them to start being enjoyed on 1st December.
This offer closes on Thursday 30th September 2021

Background...

Real Companhia Velha is the oldest and most emblematic wine company in Portugal, celebrating over 260 years of existence and uninterrupted activity in the service of Port Wine. Since its foundation on the 10th september 1756 by Royal Charter of D. José I, King of Portugal, under the auspices of his Prime Minister, Sebastião José de Carvalho e Melo, Marquis of Pombal, the importance of this chartered Company was reflected by the valuable services to the community, being the most relevant, the demarcation of the Douro region – the oldest wine appellation in the world.
Since 1960, Real Companhia Velha has been run by the Silva Reis family, who have dedicated their efforts to the production of both Port and Douro wines, focusing on the study and development of the Douro terroir. The Company owns 5 quintas in the Douro valley – Quinta das Carvalhas, Quinta de Cidrô, Quinta dos Aciprestes, Quinta do Casal da Granja and Quinta do Síbio – with a total vineyard surface of 557 ha.
*****
T&Cs
Pricing - No further discounts apply. Prices include Freight, Jersey Import Duty & GST.
Delivery - November 2021
Payment - Goods will be invoiced on receipt of order and payment is due as per your account terms.
E&OE – Errors & Omissions Excepted