ARGIANO Solengo IGT Toscana 2018 Bottle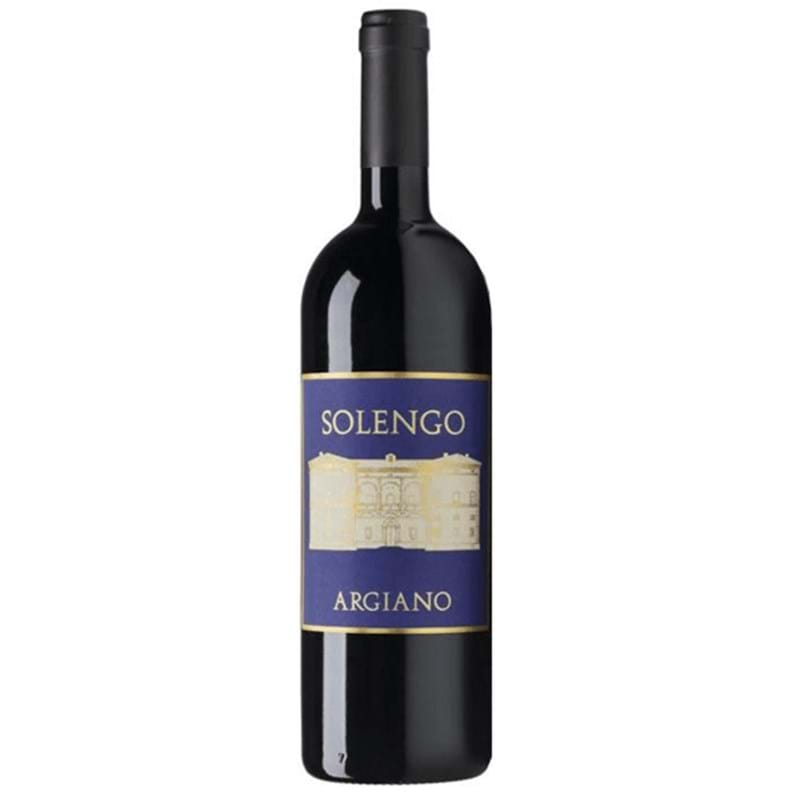 Red Still Wine | Italy | Tuscany | 75cl
£49.95 / £299.70 £284.70 case
ABV: 14%
Size: 75cl
Closure Type: Cork
Country: Italy
Region: Tuscany
Wine Style: Rich and Powerful
Grapes: Cabernet Sauvignon, Merlot, Petit Verdot, Sangiovese
Description
We have been extremely fortunate in securing a good allocation of what is perhaps the best vintage of Solengo that Argiano have ever produced, the sensational 2015. James Suckling said of it, awarding 97 points, as one of his top 100 wines of 2017: "Fantastic aromas of flowers such as violets and roses with dark purple fruits and hints of stones, too. Full body with ultra-fine tannins and a long and linear finish. This is a return to the great Solengos of the mid-1990s. The best since 1997. Cabernet Sauvignon 50%, Petit Verdot 30%, Merlot 15% and Sangiovese 5%. Drinkable now but better in 2020."
Solengo was the brainchild of the legendary winemaker and father of Super Tuscan wines, Giacomo Tachis. The first vintage was 1995. The wines are aged in French barriques for twelve months and are blended just before the bottling. A long period in bottle follows before the finished Solengo is released. Solengo, by the way, means solitary wild boar in Tuscan, and describes perfectly the regal, powerful, self-confident beast that lurks within each delicious bottle.
THE WINE ADVOCATE Robert Parker Rating: 95 points
Drink Date: 2019 - 2030
Reviewed by: Monica Larner, Issue Date: 28th Feb 2018, Source: 235, The Wine Advocate
Argiano has been doing terrific work lately with this historic blend of Cabernet Sauvignon with Petit Verdot, Syrah and Merlot. The 2015 Solengo is especially exuberant, concentrated and dark in this warm and sunny vintage. The previous vintage (2014) is perhaps more veiled and subtle, whereas this wine plays its cards in an immediate and upfront manner. It shows confidence and determination. This is a softly enriched red wine with black fruit, dried blackberry aromas, exotic spice, savory smoke and cured tobacco.