New
1896 TAYLOR'S Single Harvest Vintage Port Decanter Bottle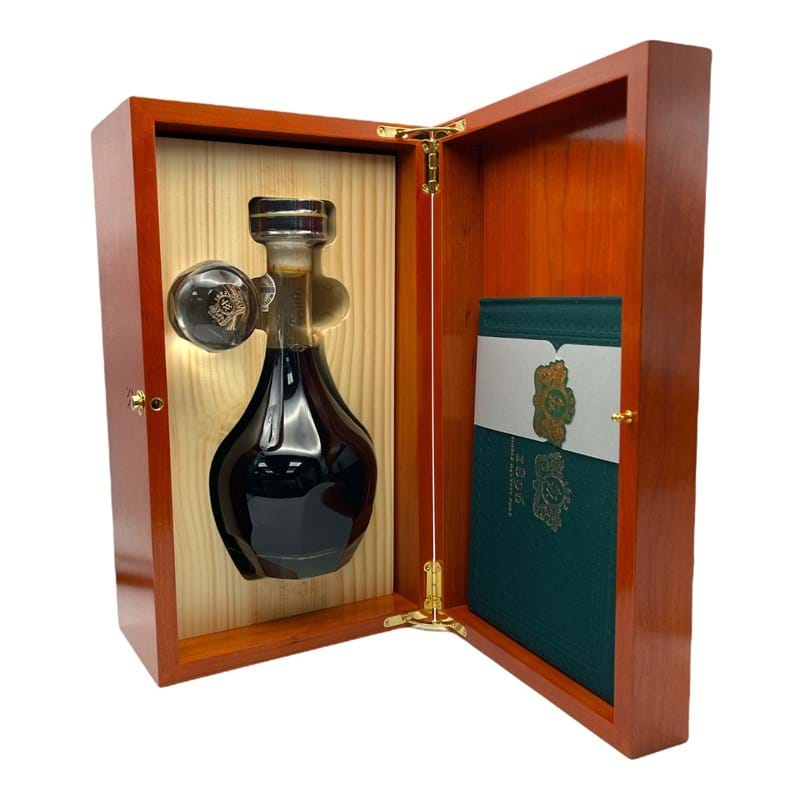 Portugal | 75cl
£3,495.00
Size: 75cl
Country: Portugal
Description
Yes this is not a typo it really does say 1896!
It's not often something like this comes around and can you imagine this amazing decanter as a feature item in your wine cellar or cabinet and what about when you actually open it with friends or family - wow!
Taylor's has an extensive and enviable library of very old Ports which represent the cream of their aged reserves and on very rare occasions these wines have been released in extremely limited quantities.
1896 was one of the finest vintages of the 19th century and with very slow and gentle ageing in hand crafted oak casks, this wine has attained a magical quality, creating ports of extreme aromatic complexity with delightfully mellow structures.
Adrian Bridge, Taylor's Managing Director commented: "The launch of a wine as old, valuable and unique as this one occurs only a handful of times in a generation. It is by its nature, a historic event in its own right, which Taylor's is proud to share with wine collectors and connoisseurs of rare wines." He adds: "Savouring such a wine is a once in a lifetime experience." 
Over the years, Taylor's has released a number of very valuable, limited edition Ports of great age. These include the very rare SCION from 1855 and the Taylor's 1863 Single Harvest Port, one of the last pre-Phylloxera wines to be offered for sale. The 1896 Single Harvest Port is the latest of these very rare 19th century releases.
Presented in a beautiful, bespoke decanter of Scottish crystal and an elegant luxury cherrywood case with a certificate of authenticity signed by Taylor's Managing Director, Adrian Bridge.
With just 1,700 bottles produced, quantities are extremely limited.
THE WINE ADVOCATE 95 points - Drink Date: > 2025
Reviewed by: Neal Martin, Issue Date: 31st Jul 2015, Source: July 2015, The Wine Advocate

"Readers should note that the exact identity of the Port house apropos could not be confirmed, though I am convinced it was Taylor Fladgate. That might be a moot point when a bottle is this old and rare. Perusing the note of Michael Broadbent MW, this certainly fitted his description of the 1895 Taylors and the bottom line is that it was a magnificent specimen. Commensurate with its venerable age, it is pale tawny but clear in color. The nose is initially light with no sign of any oxidation. It then unfurls with rosewater and balsam scents, not a million miles away from my recollection of the 1900. Where it really delivers is on the palate. The core of sweetness is extant, lending this a noticeably honeyed texture counterbalanced by fine acidity. There is both an elegance and a sense of degraded richness here, mellow and smooth. This is no curio, rather an ancient Port that shrugs off its 119-years of age to cock a snook at some of the "young 'uns" tasted in the same flight. It attests the indefatigable nature of Taylor's. Tasted May 2015."