CEDERBERG Bukettraube 2019/20 Bottle 12.5%abv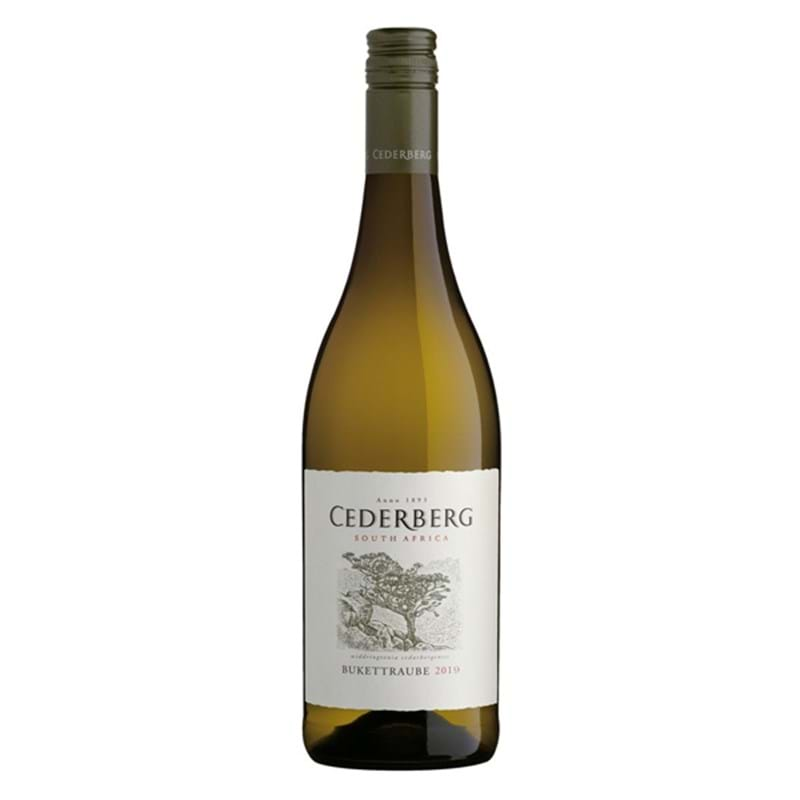 White Still Wine | South Africa | Cederberg | 75cl
£12.95
ABV: 13%
Size: 75cl
Closure Type: Screwcap
Country: South Africa
Region: Cederberg
Wine Style: Aromatic and Fruity
Description
A floral Bukettraube with notes of chamomile and white blossom aromas. Hints of apricot, dried fruit and honey dew follows through on palate. Semi-Sweet on palate that lead to a sensational creamy finish. A great food pairing wine.
Bukettraube is the spicy fusion food partner, "BUT" not hot food. Sweet Cape curries, sweet barbeques, or goose liver and baked fruits all work well. Monkeygland, raisin and Thai sauces go well with bukettraube. We cannot stress it enough that this is NOT a dessert wine. The wine does not like chocolate or dairy (the latter - if infused with orange peel, or sweet fruit flavours – can work). Turkish desserts are natural bukettraube partners.
Cheese: Boerenkaas, edam, emmental, gruyere and unsmoked provolone will all be a good match.