Food Pairing
DOMAINE SCHIEFERKOPF Dry Riesling Baden 2018 Bottle (Michel Chapoutier)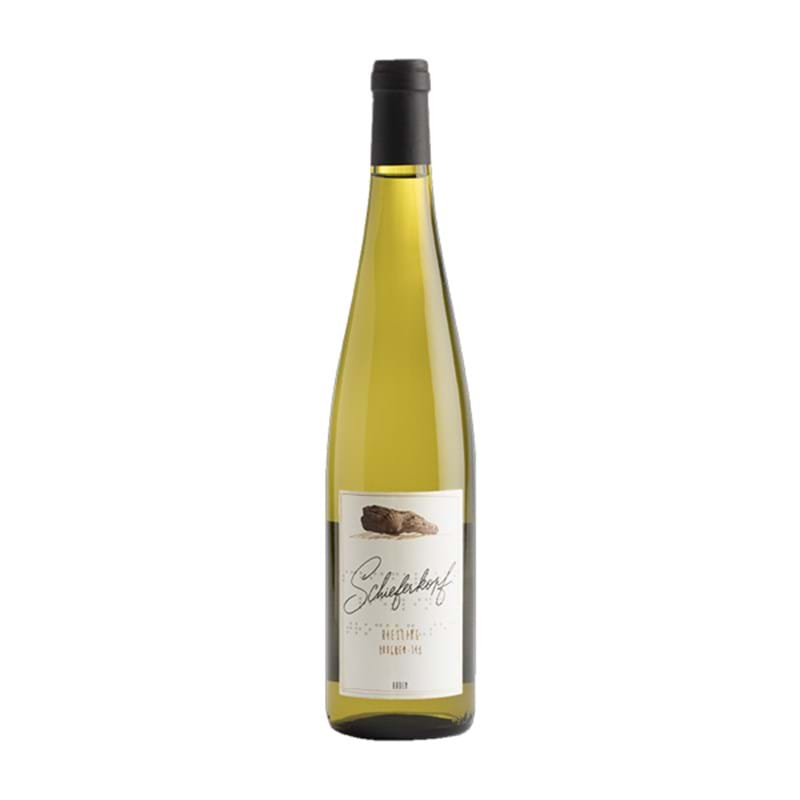 White Still Wine | Germany | 75cl
£12.95
ABV: 12.5%
Size: 75cl
Closure Type: Screwcap
Country: Germany
Wine Style: Aromatic and Fruity
Grape: Riesling
Description
Michel Chapoutier's Schieferkopf Dry Riesling comes from the Baden wine region recognized for its "Grand Crus" with outstanding terroir of granitic origin to produce dry Riesling with a strong mineral character. It is lightly fruity and floral with citrus, Mirabelle-plum and orange blossom notes. Taut, mineral structure, lovely roundness. A fresh, nearly saline, wine. Very long finish.




Stunning with Sea Bass...
More medium textured fish, such as Cod, Haddock, Bass and Bream have more robust texture and tend to be used in dishes with richer sauces, spices and strong-flavoured herbs. They also demand a richer wine like a fruity Chenin Blanc or aromatic New Zealand Sauvignon Blanc. Seabass with fried capers and a lemon and brown butter dressing for example, combines the citrus zing of the lemon juice and zest, with the rich nuttiness of the brown butter and topped off with salty, crunchy capers and will be nicely complemented by the delicious Dry Riesling from Baden.