Top 10 Highland Whiskies

Written and chosen by Oliver Pinel - Gorey Shop Manager - Follow @thespiritedjourney on Instagram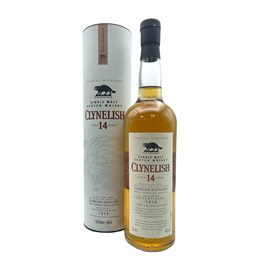 CLYNELISH 14 Year Old Single Highland Malt Whisky Bottle (70cl) 46%abv
The Highland Home of Johnnie Walker and the sister to the mythical (and newly reopened) Brora, Clynelish malts cannot be left understated!
Bottled at a brilliant 46% ABV, if you're seeking something unique, playfully boastful of the flavours and texture of bees wax, candied orange peel and a very slight peatiness, you will absolutely adore Clynelish 14 Year Old.
GLENMORANGIE 'Quinta Ruban' 14 Year Old Port Finish Single Highland Malt Whisky Bottle (70cl) 46%abv
Distilled in immense and plentiful giraffe-high stills, a healthy aging period in ex-bourbon and a concluding finish in ex-port casks, the Glenmorangie 'Quinta Ruban' 14 Year Old is easily one of Glenmorangie's most unique core-range expressions (and a delicious one at that!) As the distillery themselves put it… "Like stepping into a chocolate-minty-orange unknown, the journey is as delicious as the destination". With a bottling strength of 46% ABV, this is a snowy-winter's night kind of dram, perfect for warming your cockles and even better over a Christmas Pud (or down your gullet!)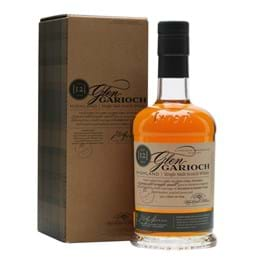 GLEN GARIOCH 12 Year Old Single Highland Malt Whisky Bottle (70cl) 48%abv
Glen Garioch is absolutely chock to the brim with weird and wonderful facts about its dramatic and changing production; for example, it is one of few distilleries with its own malting floors, it returned to direct-gas firing of its stills (which helps to dramatically increase the maillard reaction) and has one of the sharpest declining lyne-arms in all of Scotland (meaning less reflux and a far heavier/weightier new make) It's also pronounced glen-gee-ree… who would've thought!
Enthusiastically feisty and bottled at a wonderful 48% ABV, this marriage of ex-bourbon and ex-sherry spirit from this little Highlander is a conjurer of warmth and welcomeness, oak, mocha, spice and richness. A hipflask on a hunting trip kind of dram!




ARDNAMURCHAN AD/02.22 Cask Strength Highland Single Malt Whisky Bottle (70cl) 58.7%abv
Experimental by nature and ecological by heart, Ardnamurchan's cask strength bottlings are an emerging winner in this new era of transparency and desired authenticity. For example, as I'm sat here typing, I've just scanned the QR code and discovered my bottle is bottle no 1179/12886 and the barley used for this bottle came from Brucefield field in West Fife! Also, in this February 2022 batch, 84% of the barley was peated, 16% was unpeated and the whole conglomeration of new make was matured in 5 ex-sherry and 50 ex-bourbon casks!! Truly fascinating.
Don't let the breadth of techy info inspire your thinking to be that of "the transparency is a marketing ploy to sell poorly made whisky", because that could not be any further from the truth! The AD/02.22 is a peaty dram, but also delicate and full of nuance that only the best of the best of distillers can extract from malting, mashing, fermentation, distillation and maturation. You can expect bright citrus and orchard fruits enveloping berry richness and root spiciness amongst buttery oak and orange oil. A dram that brings you back time and time again!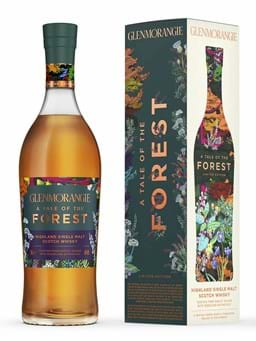 GLENMORANGIE 'A Tale of the Forest' Botanical Barley Kilned Highland Single Malt Scotch Whisky Bottle (70cl) 46%abv
If you're a lover of all things outdoorsy or just love the smell of essential oils, you'll absolutely adore and savour this forest-inspired, bourbon matured masterpiece!
Glenmorangie's Head Distiller Dr Bill Lumsden decided to experiment with kilning barley with a number of woodland botanicals (juniper berries, birch bark, heather flowers and a tiny bit of peat), similar to how peat is used in the kilning of peated malted barley to produce intense smoky aromatics. As a result of his wacky tests, the Doctor has produced a pine-needle and juniper led whisky that exudes the scents, sounds and sights (their own words!) of the forest. For the gin and anise liqueur lovers!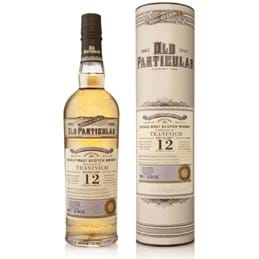 DOUGLAS LAING Old Particular Teaninich 12 Year Old Single Cask Highland Malt (Dist. Nov 2010) Bottle (70cl) 48.4%abv
If you're a whisky lover, or even a beginner, I can take a guess that the name 'Teaninich' has probably only crossed your mind once or twice. It's a distillery that few could list and even fewer could visit (it's very much closed to the public) but it is notably Diageo's third largest distillery behind Glen Ord and Roseisle!
Single Malt Teaninich's are exceedingly hard to come by, and single-cask bottlings are even scarcer… In steps Douglas Laing, Glasgow's answer to the prayers of all those single-cask lovers out there!
Only 373 bottles came from Refill Hogshead DL17221 and graced us with the beguiling aromas of milky oats, honey and sugared barley amongst a waft of smoke, lots of sweetness and a twinge of root botanicals. To put a long story short, it's like enjoying a Horlicks on a cold winter's night!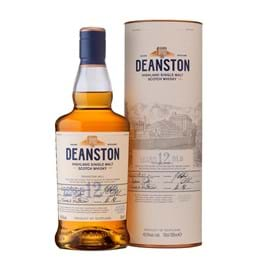 DEANSTON 12 Year Old Highland Single Malt Scotch Whisky Bottle (70cl) 46.3%abv
This staple Single Malt hails from Scotland's only electrically self-sustaining distillery and also one of the most fascinating, having been founded on the site of an 18th century weaving shed in 1965!
As is typical of Deanston malts, malty cereal and creamy toffee is the immediate standout along with a light heather and loads of barley sugar! There's a gentle spiciness and lots of decadent stewed berries there too, finessed by expert barrel aging and a lovely 46.3% ABV bottling strength resulting in a warm roundness in the mouth. An all-round winner and easy sipper!

GLENFARCLAS 25 Year Old Small Batch Highland Single Malt Whisky Bottle (70cl) 43%abv
Amber and dark gold, such words evoke a sense of warmth, brilliance and allure… they more describe the charming Glenfarclas 25, one the most recognisable Single Malts seen around the world!
There's no denying, this quarter-century old expression is full, it's tannic, it's hearty, it's sherried! It's just beautiful and really needs no introduction at all (but I will anyway for the sake of this blog post!). It's every coffee aficionado and sherry drinker's dream with a flavour best described by the makers themselves; "Full-bodied and robust, the sherry and the oak fight for your attention yet neither overpowering". If you're looking for something marvellous to gift this Christmas, the Glenfarclas 25 eagerly calls your name!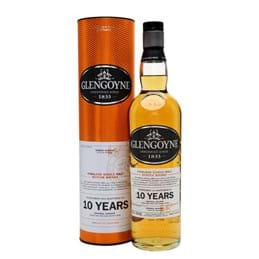 GLENGOYNE 10 Year Old Single Highland Malt Whisky Bottle (70cl) 40%abv
Straddling the Highland and Lowland line, the Glengoyne Distillery values patience; distilling slower, fermenting longer and rewarding its customers with sherry-masterful creations. They are "Unhurried" by nature and by practice, a process I was lucky enough to witness (and enjoy the result of!) back in June of 2022 when I visited the distillery.
The 10 year old is an exceptional marriage of hand-selected ex-European and ex-American oak sherry casks, both imparting subtly complementary nuttiness and sweetness that make this eco-driven distillery so famous!
If you desire a brilliantly priced, expertly aged, sweet and nutty whisky filled with nuance and orchard fruits, this is your absolute best bet; it doesn't get much better for the price!



`