Description
With its small footprint, its roomy body and thin neck, the Apple NY decanter bears a remarkable similarity to the fruit after which it's named. The decanter is small enough to fit into a standard dishwasher and is equally suitable for an informal evening meal or a large formal dinner – ideal for every day and for any occasion.

This decanter is designed for a single bottle of wine.

This pack contains a single piece.
Machine-made and dishwasher safe.
RIEDEL recommends: Use bottle cleaners to remove stains from the decanter.
Height 19.5cm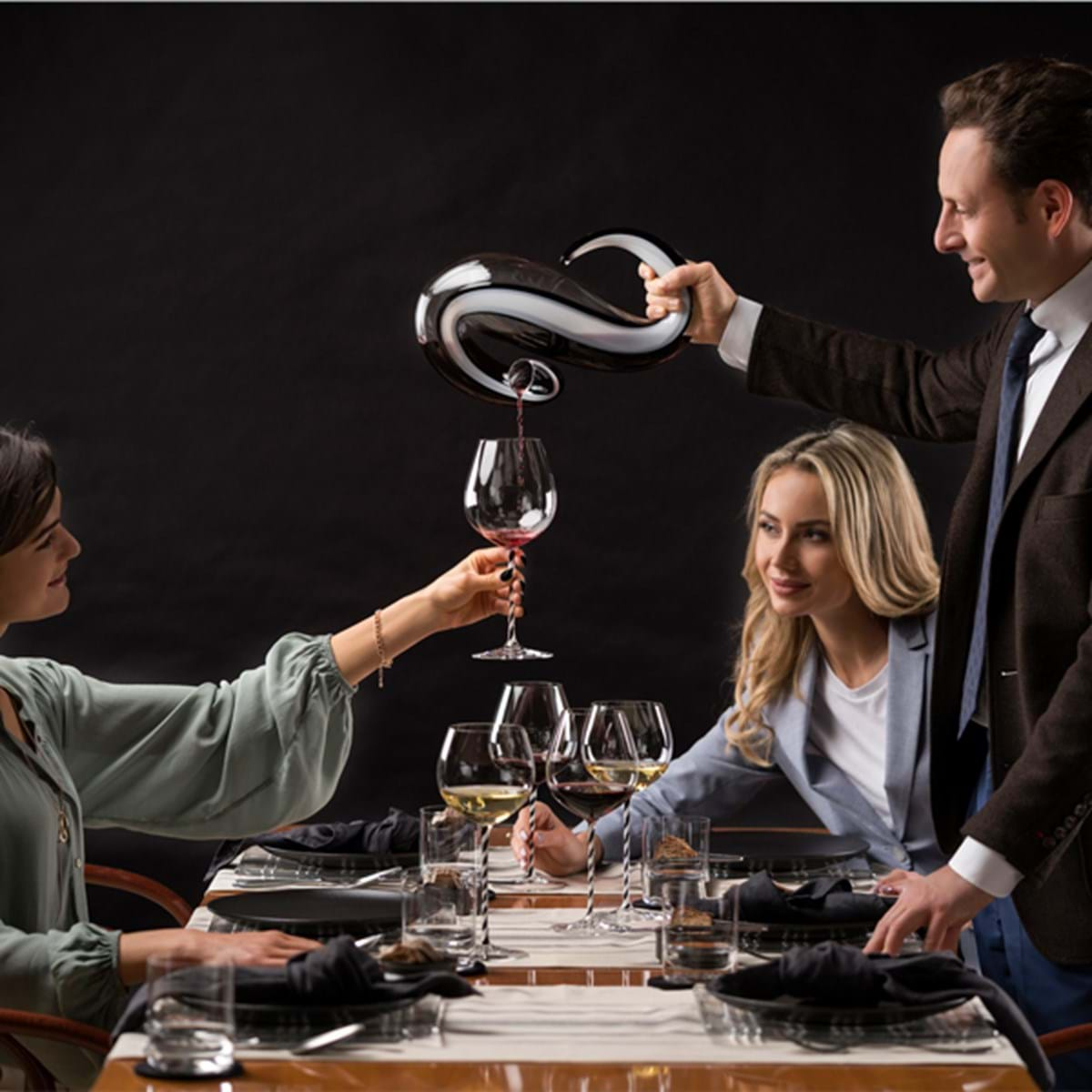 Riedel Decanters...
RIEDEL WHOLE-HEARTEDLY BELIEVES ALL WINES - YOUNG AND OLD, RED, WHITE OR SPARKLING - CAN BE ENHANCED BY DECANTING.

There are two reasons why we decant wines:
Decant an older wine to separate it from its sediment.

Decant a younger wine to increase aeration, revealing more complexity, and opening up aromas and flavours.

On the palate, decanted wine expresses higher levels of fruit in red wines and tends to integrate and smooth out tannins.
We offer a wide range of elegant machine-blown and extravagant hand-made decanters to honour good wines with the treatment they deserve.
Every hand-made product is crafted by highly talented master glass blowers, using glass making techniques which date back more than 2000 years.

All decanters are made from crystal glass suitable for every lifestyle and available at every price range.
Every single decanter is a must-have for wine lovers.
You may also be interested in