Special Offer
6 ELEGANT ROSES - Mixed Case x 6 Bottles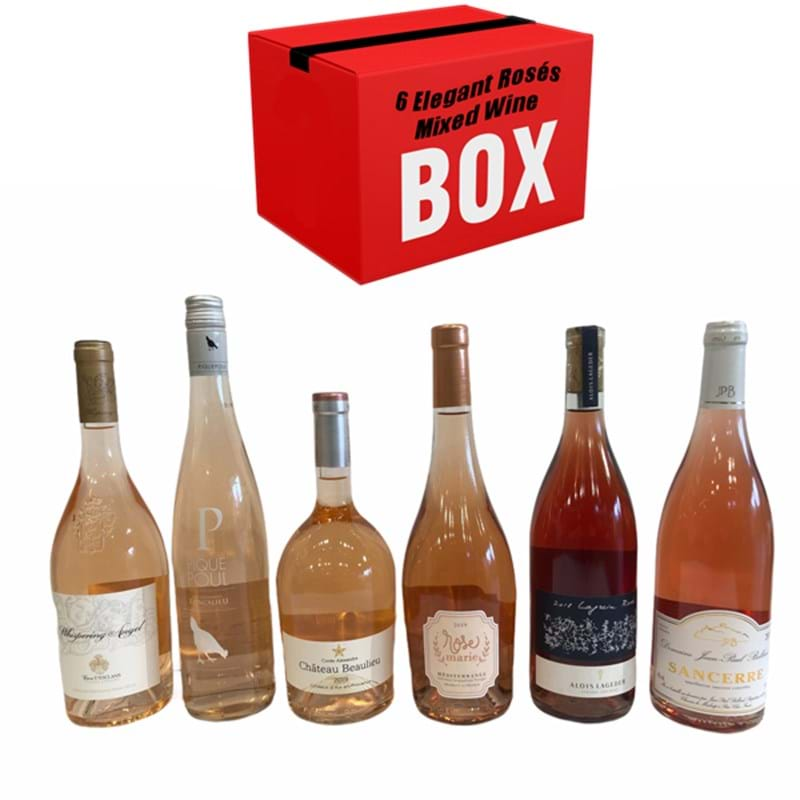 WAS £88.45
£79.50
Description
Lovers of Rosé wines will really love this case of beauties. Perfect any time of the year. 

Contains...
JEAN-PAUL BALLAND Sancerre Rose - Loire Valley
CHATEAU BEAULIEU Rose Aix-en-Provence
MIRABEAU EN PROVENCE 'Etoile' Rose
CHATEAU D'ESCLANS Whispering Angel
RHONEA 'Rose Marie' IGP Mediterranee Rose
LES VIGNOBLES FONCALIEU Piquepoul Noir


PLEASE NOTE THERE MAY BE TIMES WHERE WE NEED TO SUBSTITUTE WINES IN OUR MIXED CASES. IF THIS HAPPENS, THEY WILL BE SUBSTITUTED FOR A SIMILAR OR HIGHER VALUE WINE. THANK YOU FOR YOUR UNDERSTANDING.