Looking for a Gorey Shop Manager...
16th July 2022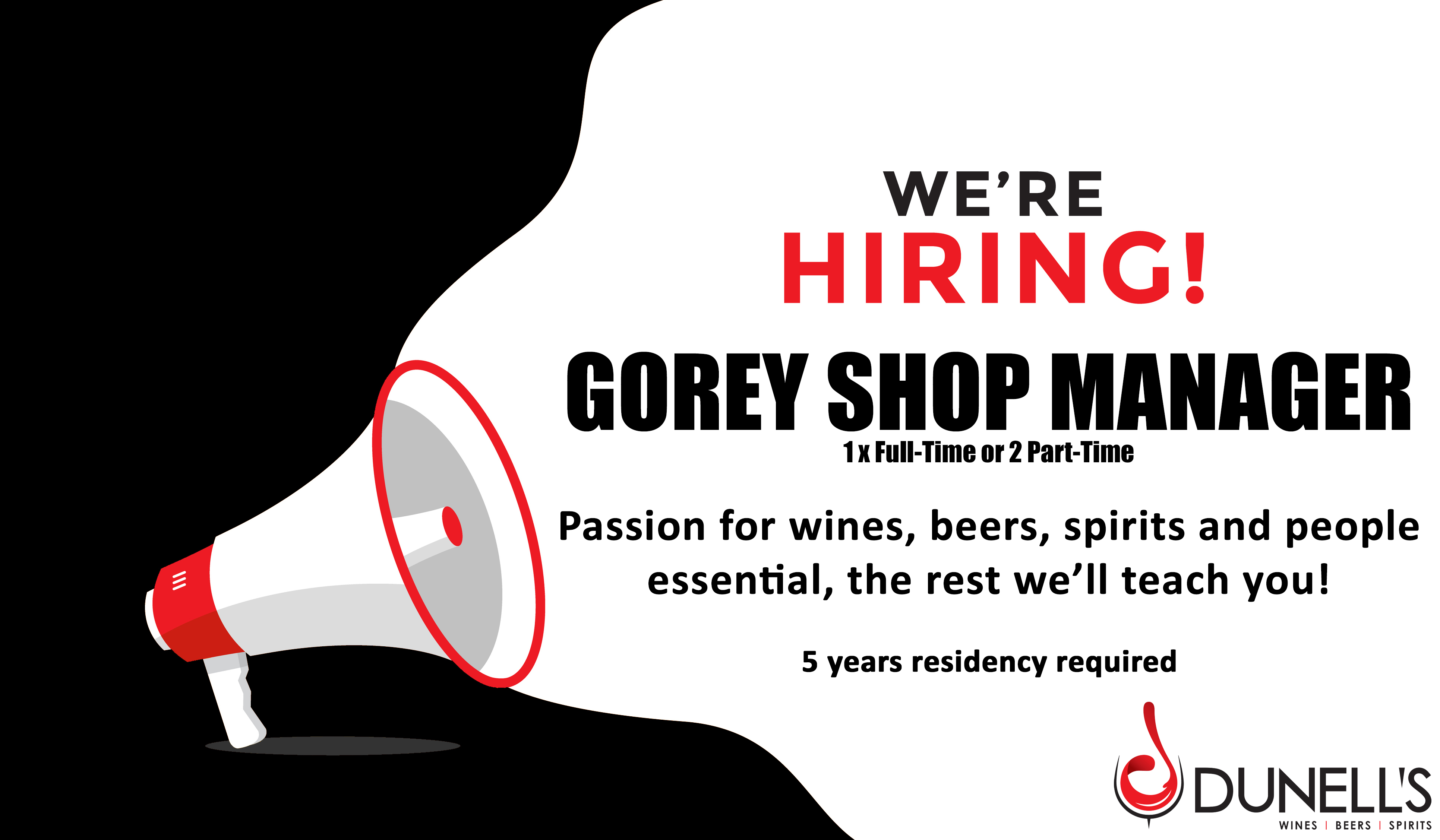 As you know, we have been busily revamping our Gorey shop, increasing the number of lines and changing up the range. Customers are loving the update and my plan is to work there with my son Oliver until at least Christmas. However, we do now have an opening for a
FULL-TIME SHOP MANAGER
or
2 PART-TIMERS
and I would welcome applications whereby the successful candidate(s) would then shadow us for a period in order to learn the ropes and the range. A passion for wines, beers, spirits and people essential, the rest we'll teach you! 5 years residency also required and if you live nearby, even better!
If you're interested please email me at
neil@dunells.com
with your CV and why you think you'd be perfect to head up our lovely shop out East! We can offer a great rate of pay and holiday entitlement as well as an attractive staff discount and an award-winning team right beside you. I look forward to hearing from you very soon!
Neil