Vegan
Vegetarian
CURATOLO ARINI Marsala Superiore Dolce (Sweet) NV Bottle/nc 18%abv VEG VGN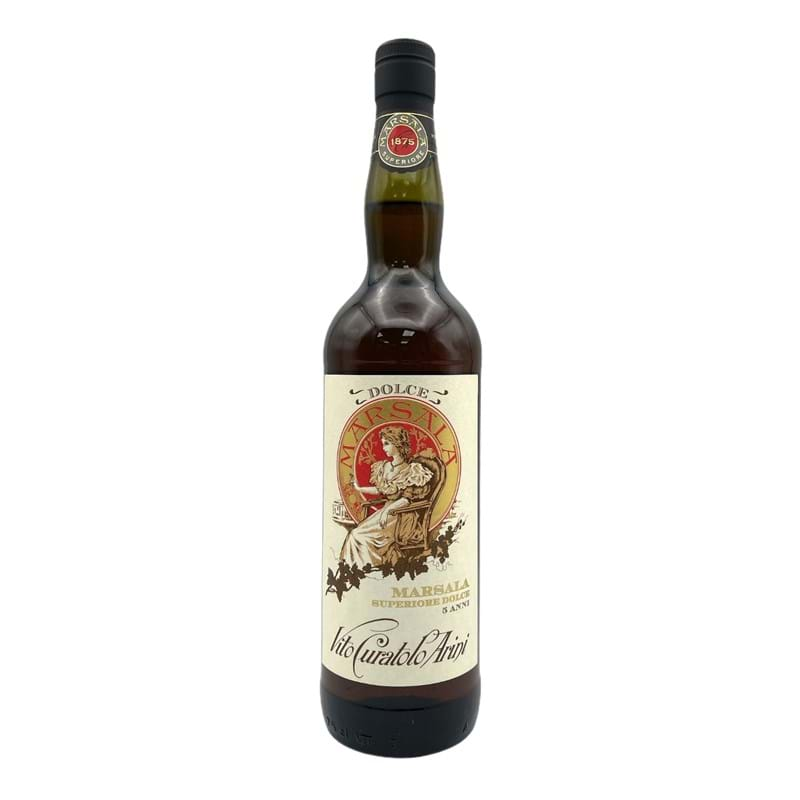 75cl
£14.95 / £89.70 £85.22 case
Description
Garibaldi's favourite Marsala, it is also known as 'Garibaldi Dolce'.
Dark amber in colour, with aromas of dried figs, sultanas and caramel. This wine is round and soft on the palate with fresh notes of dried fruit, nuts and honeysuckle with a pleasant, sweet and clean finish.
Perfect paired with custard or sweet ricotta pastries, fruit and almond based desserts.
Suggested to serve in a medium tulip glass at a slightly cool temperature of 15°C.
You may also be interested in