ABV: 10%
Size: 72cl
Closure Type: Screwcap
Country: Japan (Sake)
Description
Kodakara Umeshu (plum sake) is a superb example of its type and is unbelievably popular whenever we showcase it!
This umeshu is made by the Junmai Daiginjo masters at Tatenokawa Shuzo. It is made from the finest Nanko plums, harvested locally in Yamagata Prefecture, and combined with Tatenokawa Junmai Daiginjo sake and Shochu made from the lees (kasu) of the same sake and sugar. The result is a rich, sweet flavour perfectly balancing the tartness of the plums.
Kodakara Umeshu is best served chilled and neat, on the rocks, or with soda. Wonderfully refreshing as a spritzer. It is suitable as an aperitif, dessert wine or simply enjoyed at the end of a long day!
The addition of shochu has the bonus of elongating the life of this umeshu and so it will last for a few weeks once open, if kept in the fridge.
Ingredients: rice, water, shochu, yeast, koji, plum, sugar.
Allergens: may contain gluten.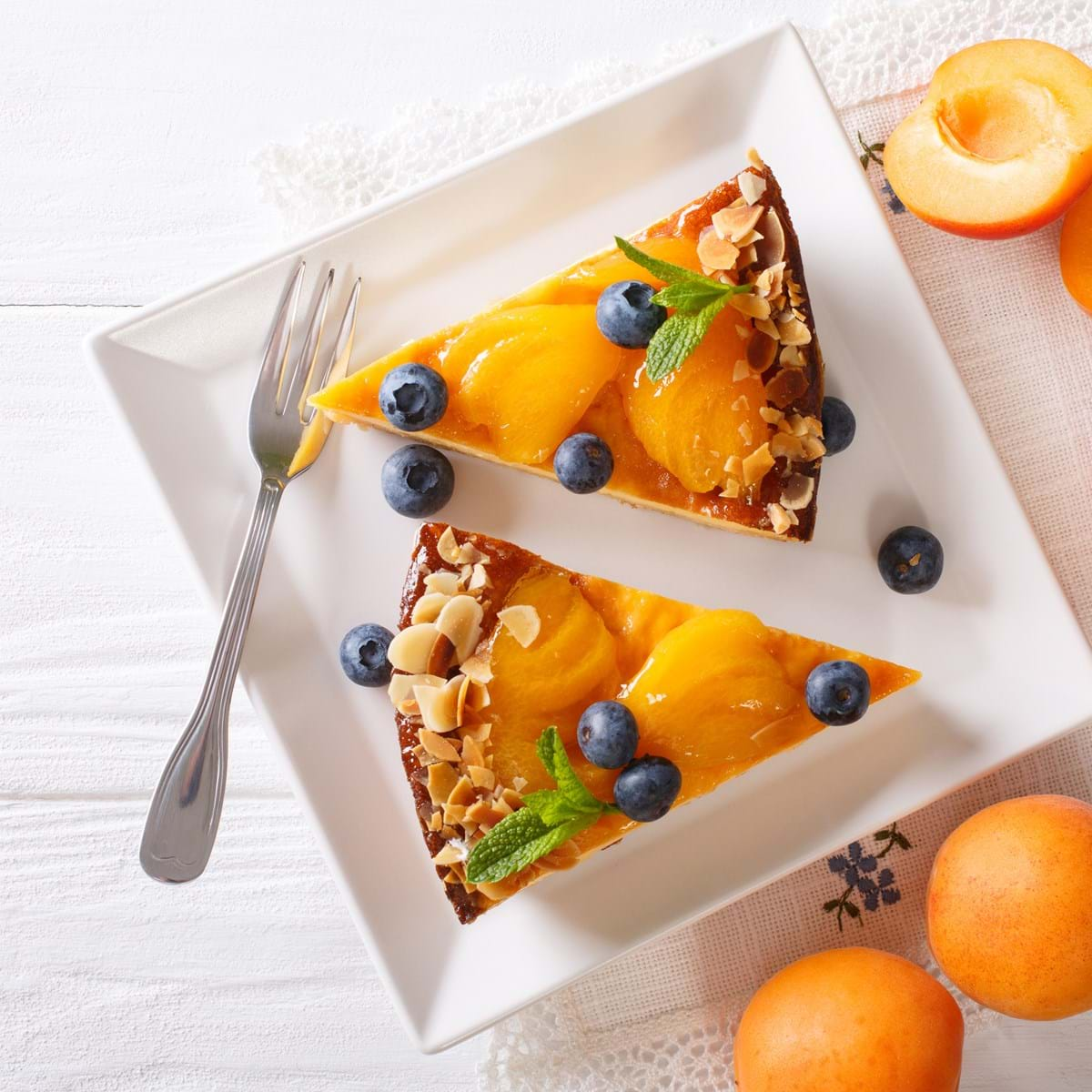 Perfect with a fruit cheesecake or almond cake...
Cheesecake has a special place in our hearts (and in many households too) and surely deserves a the spotlight.
It is worth taking into consideration what type of cheesecake you're serving (classic New York, a light, ricotta-based one or a more creamy, baked cheesecake) and the toppings and flavourings that are used to balance the richness and weight of both the dessert and wine.
Some cheesecakes require a dash of liqueur in the recipe (like Baileys, toffee or Grand Marnier for example) so serving a chilled glass of the same liquor alongside might be a good idea.
With fruit topped desserts which contain higher acidity, a sweet Riesling, Pinot Gris would be delicious. For a cheesecake with poached or fresh peaches or apricots the more unusual but equally superb pairings would be a sweet plum Sake like this one which has a sublime balance of sweetness and tartness of the plums. This plum sake also works brilliantly with almond cake. Heaven!