A new & improved online store. We'll raise a glass to that!
Over the past 13 years our website has enabled our customers to browse through and purchase from our extensive range from the comfort of their home, office or on-the-go as well as keep track of our events and our latest news. While our main focus has always been on providing an exceptional in-store experience, the website has become a convenient option for many.
With the unexpected and challenging turn of events in 2020, particularly during the lockdown periods, the website really took centre stage and provided that much-needed facility to access all our products with convenient and safe delivery, direct to the door. So, we're even more proud that after over 18 months of work, that this, our new website was launched in April 2021, still packed with all our great products but with brand new features and much more information.
Our goal is simple: to provide you with the fantastic customer experience and expert knowledge you get in our shops - on our website.

Our Web Developers, Webreality have written a few words about the creation of our new site. You can read all about it HERE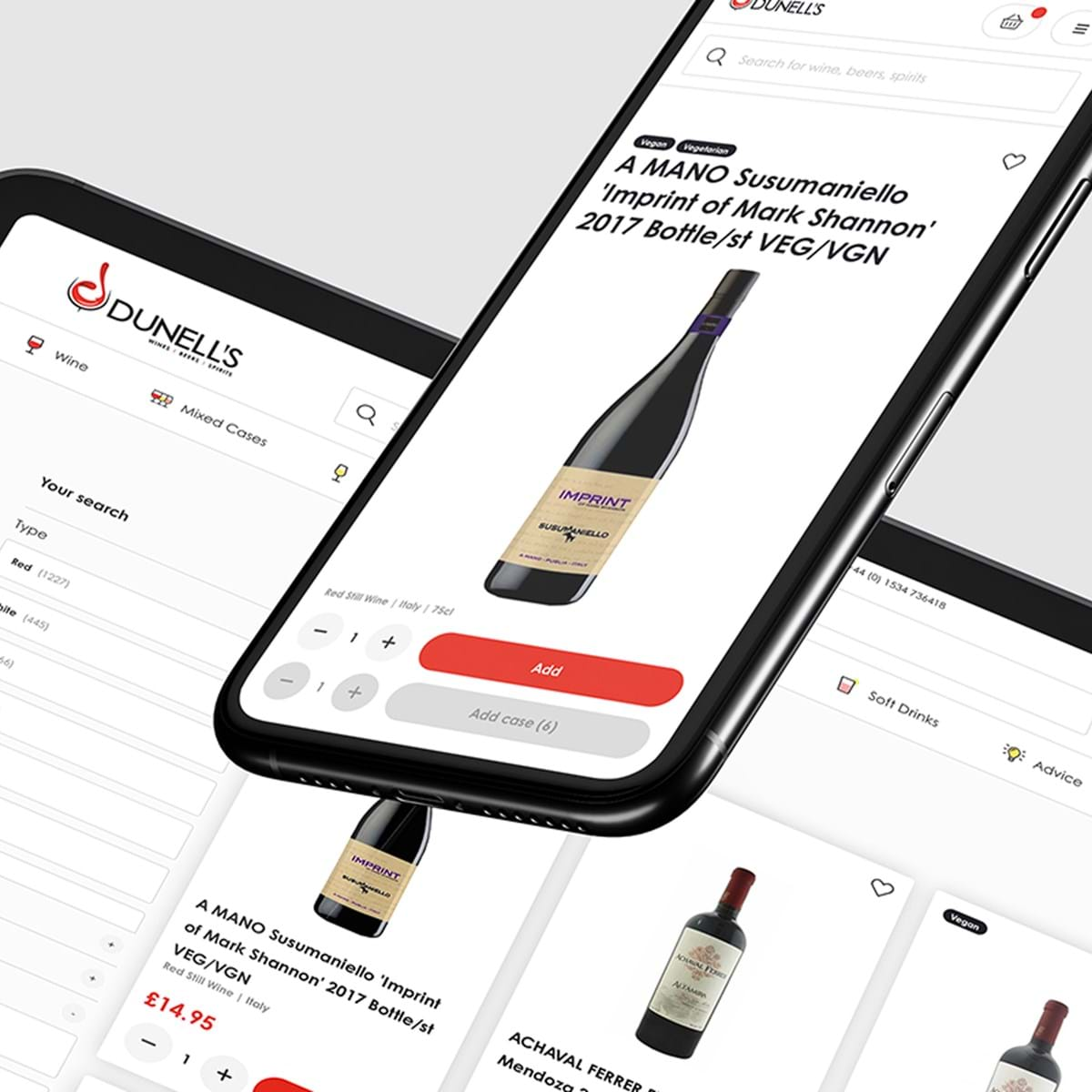 We'd like to ask a little favour
Our new site will definitely improve your online shopping experience. To benefit, all you need to do is create a new customer account when you first visit even if you had a previous web account with us by clicking Sign in/up and completing your details.
What do you get in return, I hear you ask? A whole host of fantastic new features, including: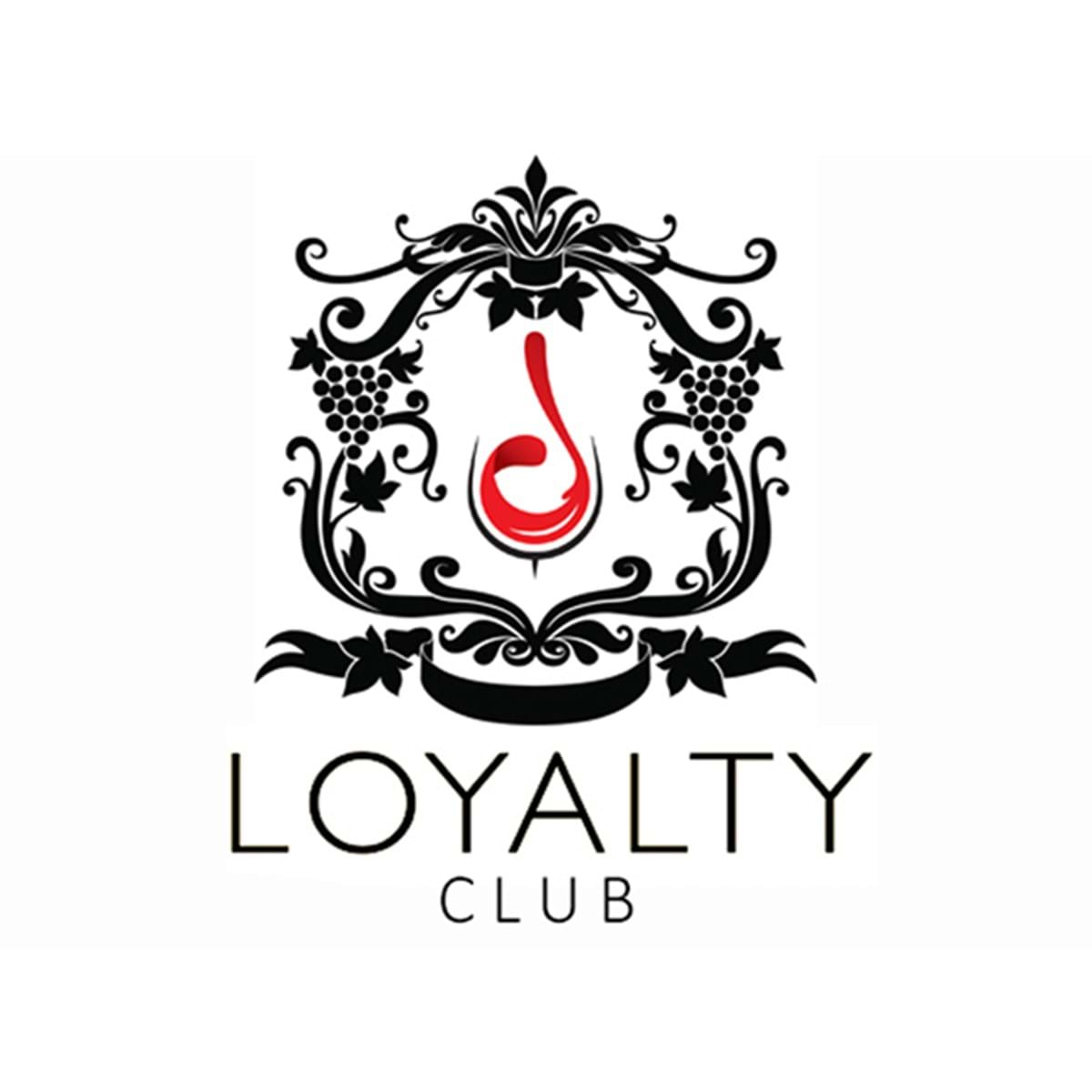 In-Store Loyalty Club discounts now available online!
We have offered in-store loyalty accounts for a few years now but unfortunately they are only for use when shopping in-store. With demand for online shopping increasing, customers have often asked if they can get their loyalty discount on our website. Unfortunately, that was not possible…until now! The new website has been configured to recognise your in-store loyalty account via your email address when you register. So just set up your new web account using the same email address you use in-store, you'll be able to get your loyalty discount online too. We wanted to say a big thank you for all your loyal support, particularly over the past year, so we made this facility a top priority.
All Loyalty Club members will receive 10% off wines, beers, spirits and soft drinks only* (*subject to T&Cs viewable on form). Signing up to the Loyalty Club is easy. Just download the application form and return it via email, post or in person to our shop at Beaumont.
Once your membership is approved, a 10% discount will be added to your account by our team both in-store and online. Every eligible item you order from that moment on will automatically have the 10% discount applied. No need to remember any discount codes or membership numbers. Just your favourite wines and spirits at a sweeter price and with the convenience of free delivery to your doorstep on all orders over £75.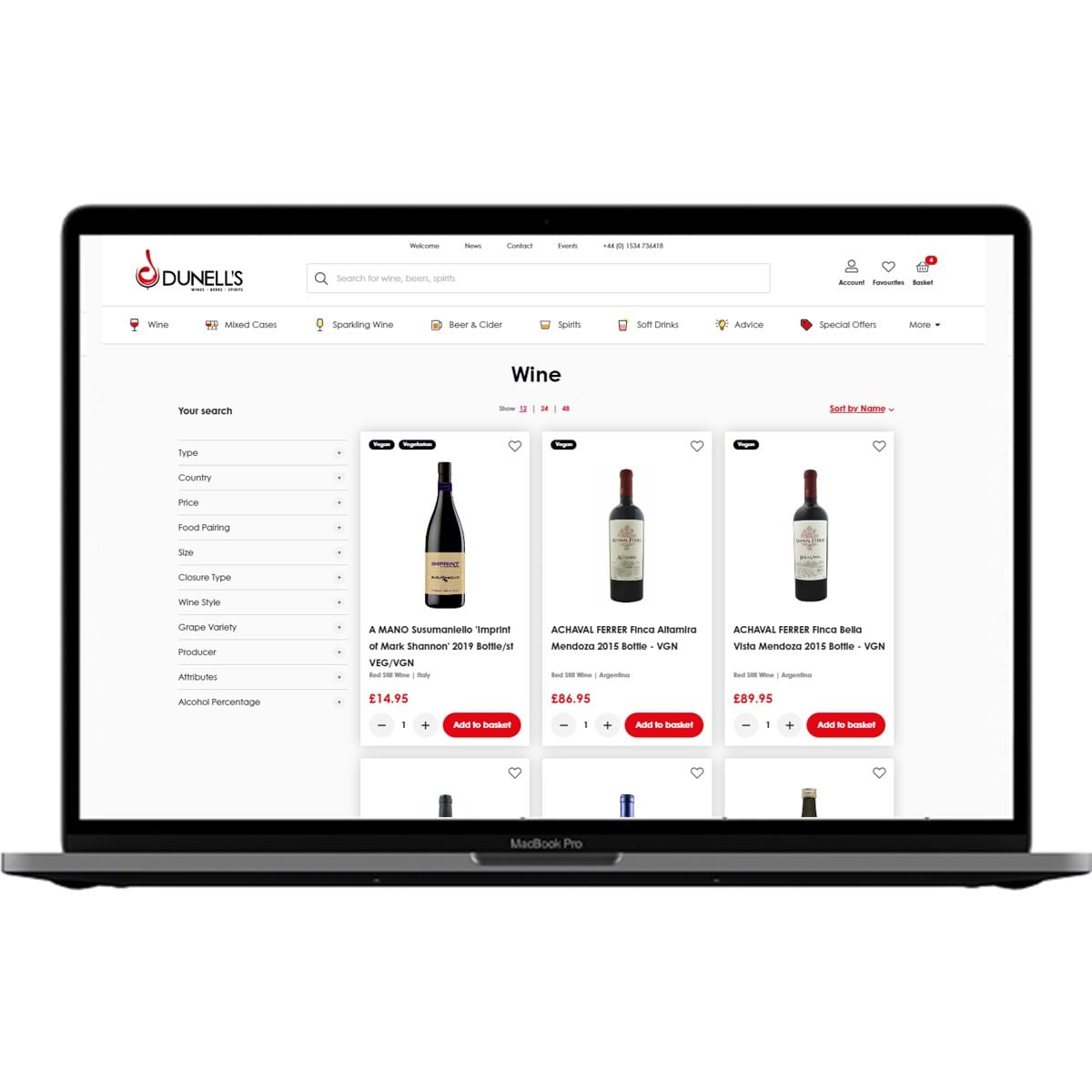 Find the perfect drop faster
An improved on-site search engine will help you find products quickly if you know what you're after. If you're on the hunt for something new or are just having a browse, you can explore by country, region, grape variety, price, food pairing, wine style and even by alcohol volume.
We also cater for specific requirements such as biodynamic, organic, sustainable, vegan, vegetarian etc. Just take a look under 'Attributes' and there's a whole host of wines to suit every palate.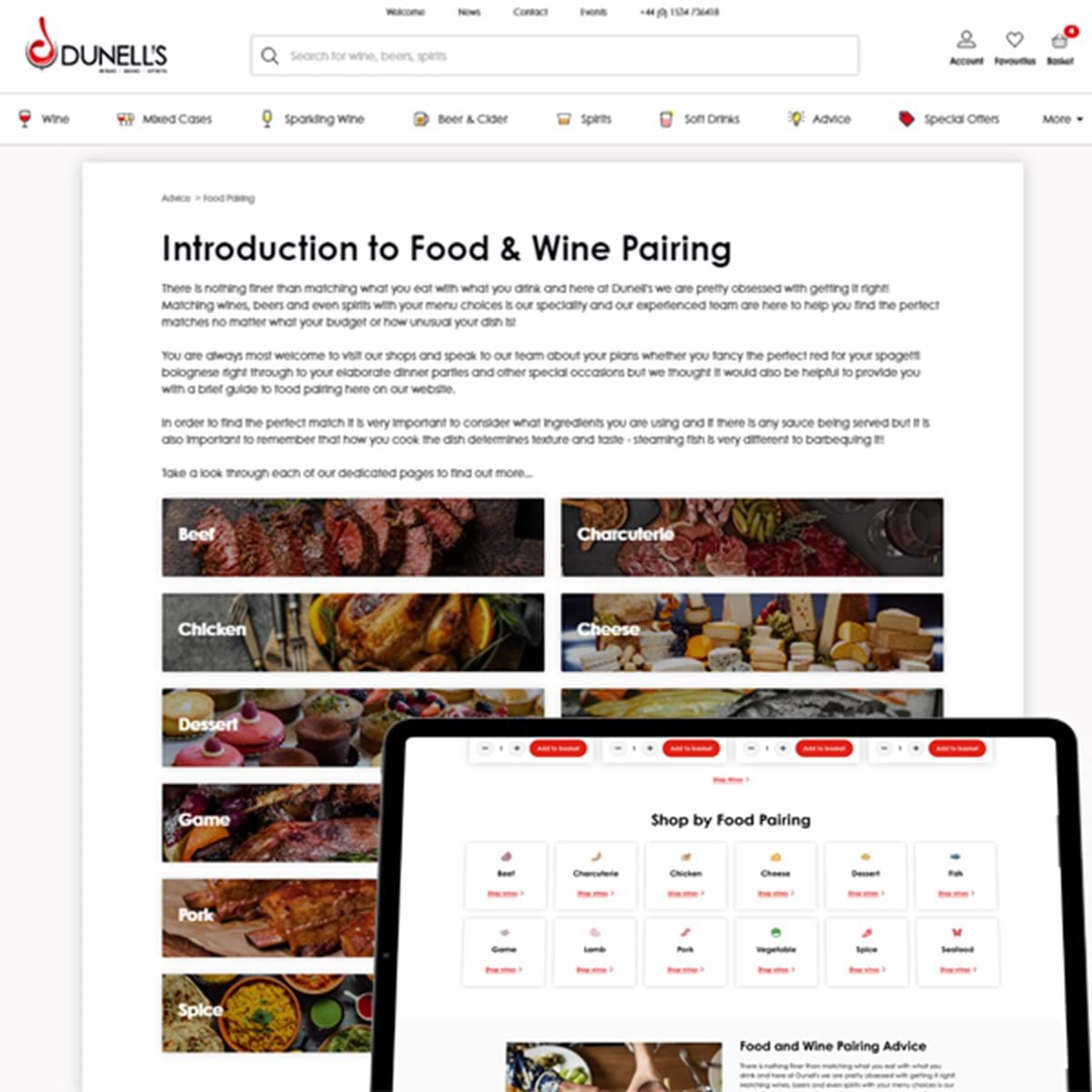 Find delicious wines for the food you love
We're always getting asked which wines go with particular foods. Our new site makes suggestions based on the type of food you're cooking. Find the perfect companion for beef, lamb, fish, spice, seafood, vegetables, desserts and much more.

Our new 'Advice' section is also packed with great food pairing suggestions from our highly qualified food and wine fanatics. They are all neatly categorised and showcase some brilliant ideas.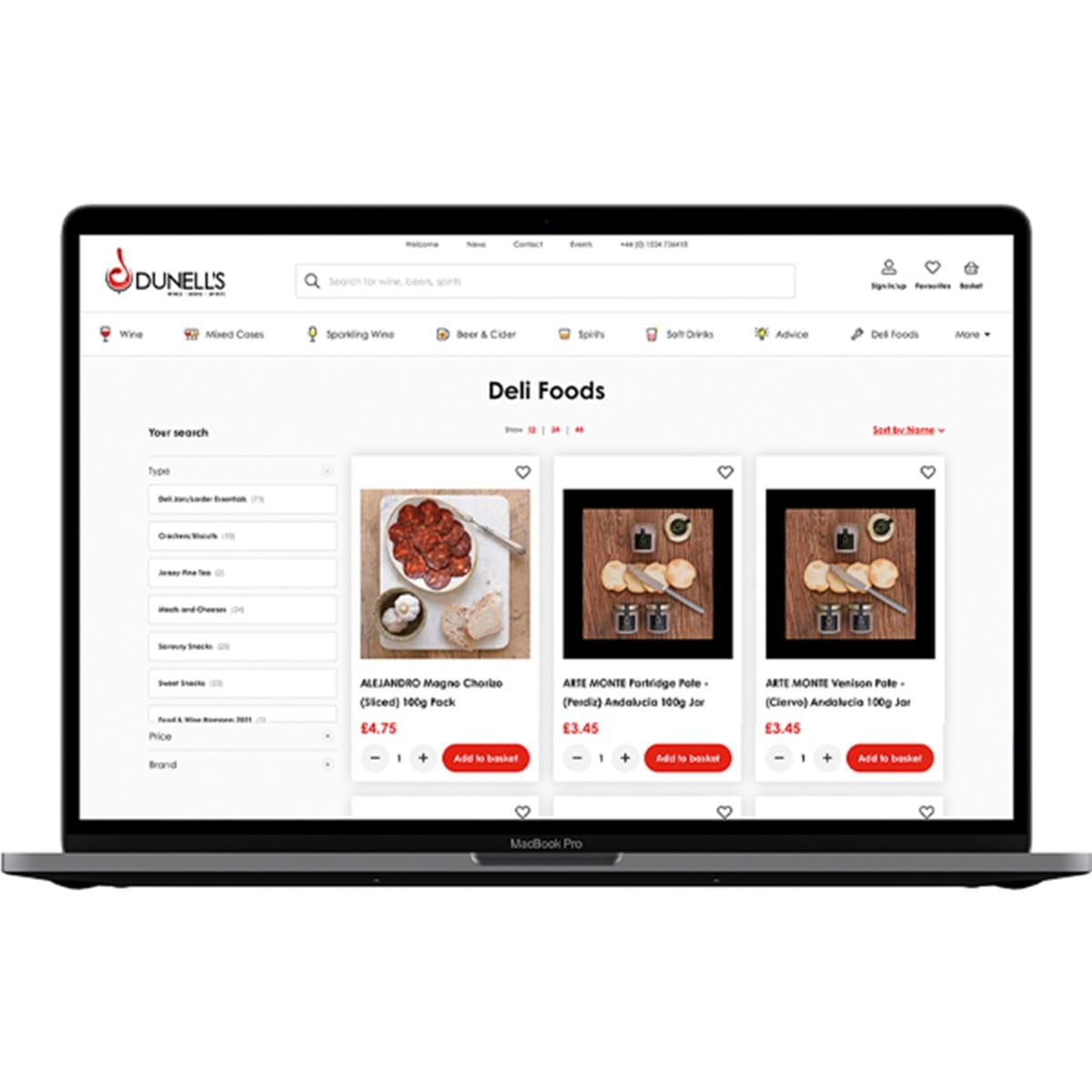 Order more than just drinks
Staying on the subject of food, our new website will also allow you to order delicious deli foods direct to your door. We've revamped the range, giving you fast access to some of the tastiest nibbles from around the world including some stunning meats and cheeses.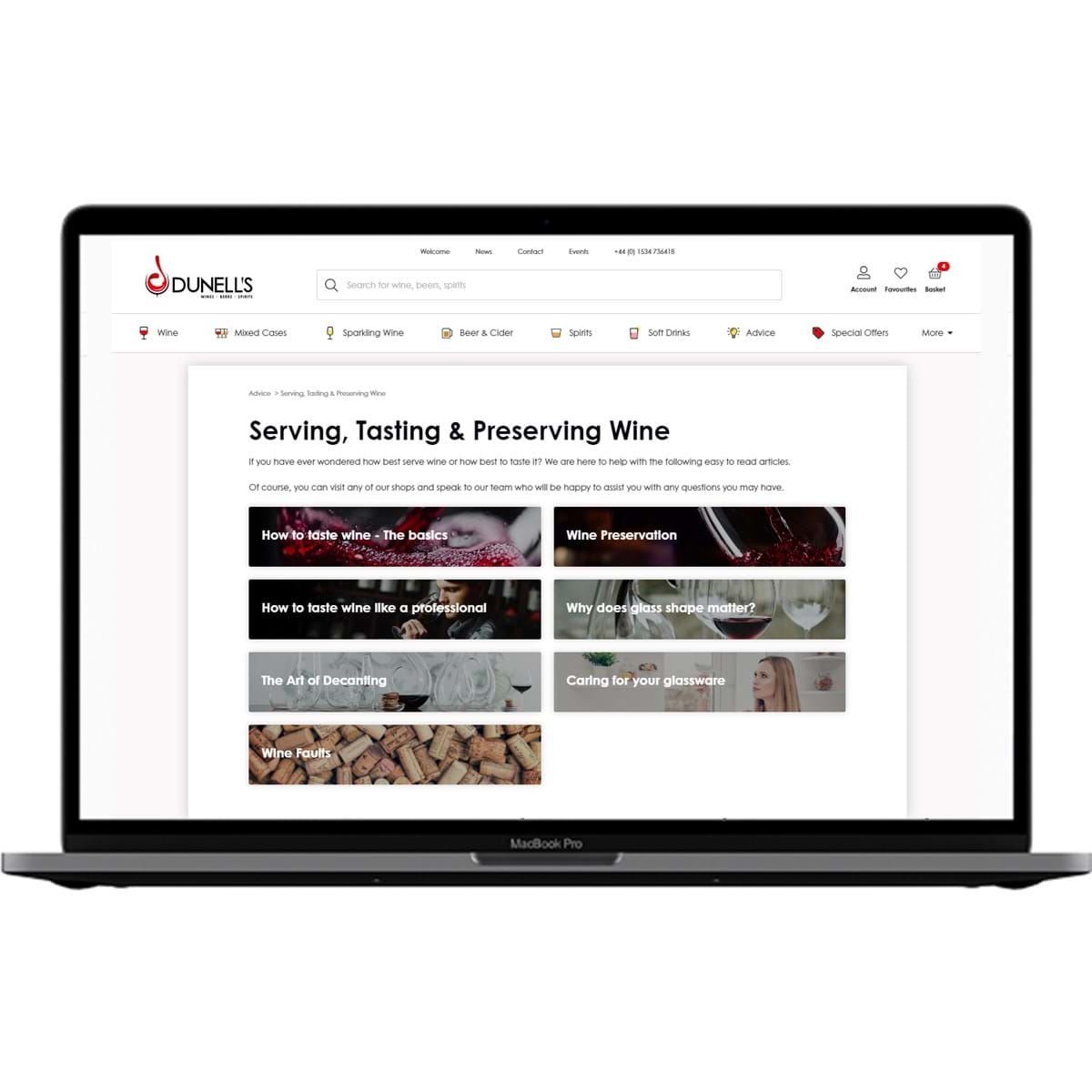 Wine Education
Our new Advice section is also home to loads of hints and tips on how to taste wine, the art of decanting, wine preservation, why your glass shape matters, how to recognise wine faults and much more. Plenty of information to get you educated.

Once restrictions are fully lifted we will also be able to hold our WSET Wine Qualification Level 1 (one day course) & Level 2 (3 day course) again. Our private room at Beaumont is the perfect place to get yourself educated in the world of wine. Dunell's works closely with the award-winning education team at Liberty Wines London. Once they are able to travel again freely, we will post dates for our forthcoming courses.
We're here when you need us
If you have any concerns about creating your new account, please do not hesitate to email our admin team at office@dunells.com or call us on +44 (0) 1534 736418 between 9am & 6pm (office hours).
`