WINE CRITIC ROBERT M. PARKER JR. OF THE WINE ADVOCATE:
"The finest glasses for both technical and hedonistic purposes are those made by RIEDEL. The effect of these glasses on fine wine is profound. I cannot emphasize enough what a difference they make."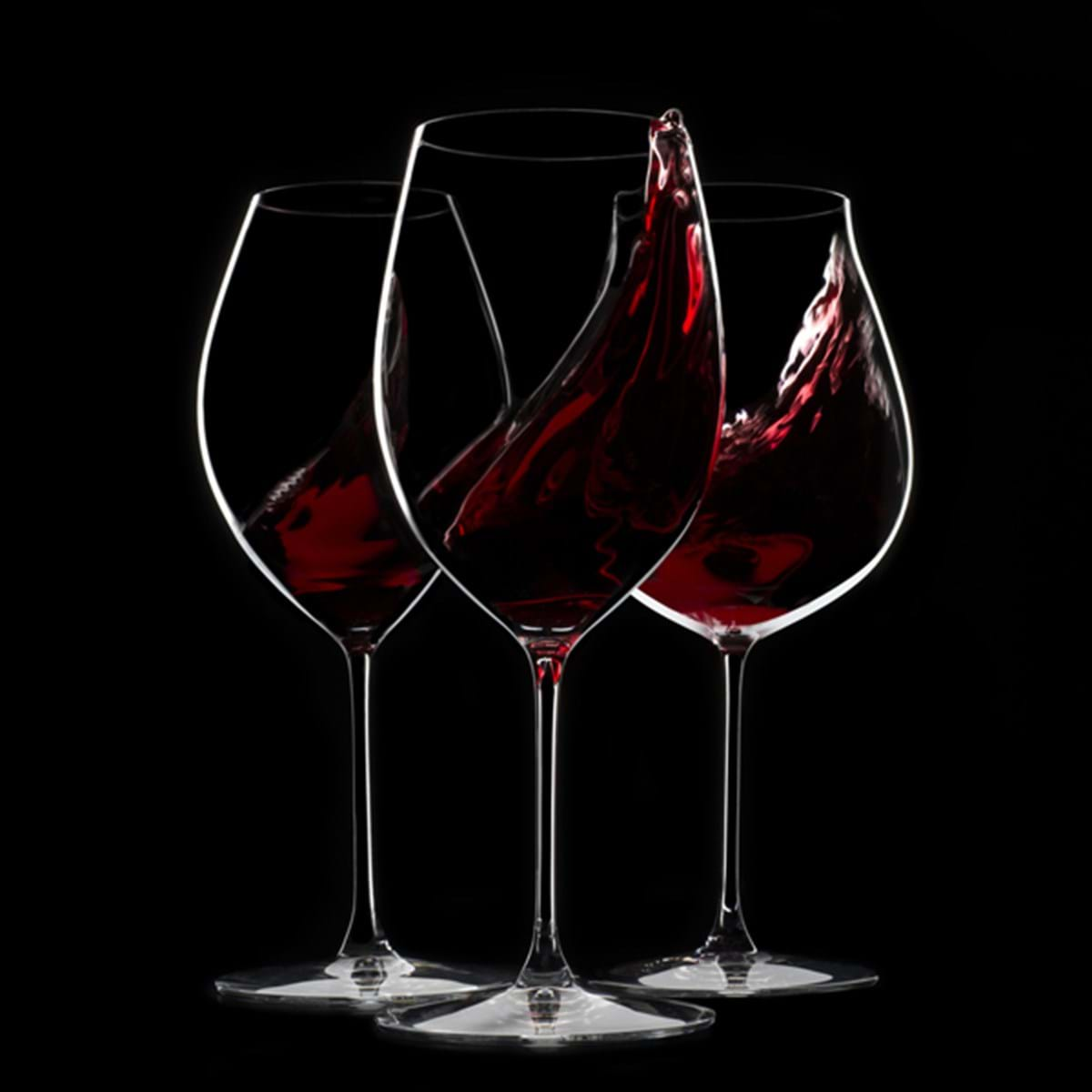 Our glassware of choice
Stemware consists of 3 parts: the bowl, stem and base. The height of the stem and the width of the base are part of the glass design (known as the architecture).

There is an infinite amount of different wine glasses on the market but our preferred glassware of choice here at Dunell's is the Grape varietal specific stemware from Riedel that features finely-tuned glass bowls consisting of 3 variables: shape, size and rim diameter; to translate the "message" of wine to the human senses.

Riedel, from Austria is famed around the world and is as well known in the world of top-quality wine as any of the grands crus. Its products grace tables from the most exclusive white-cloth establishments to those of the wine enthusiast at home.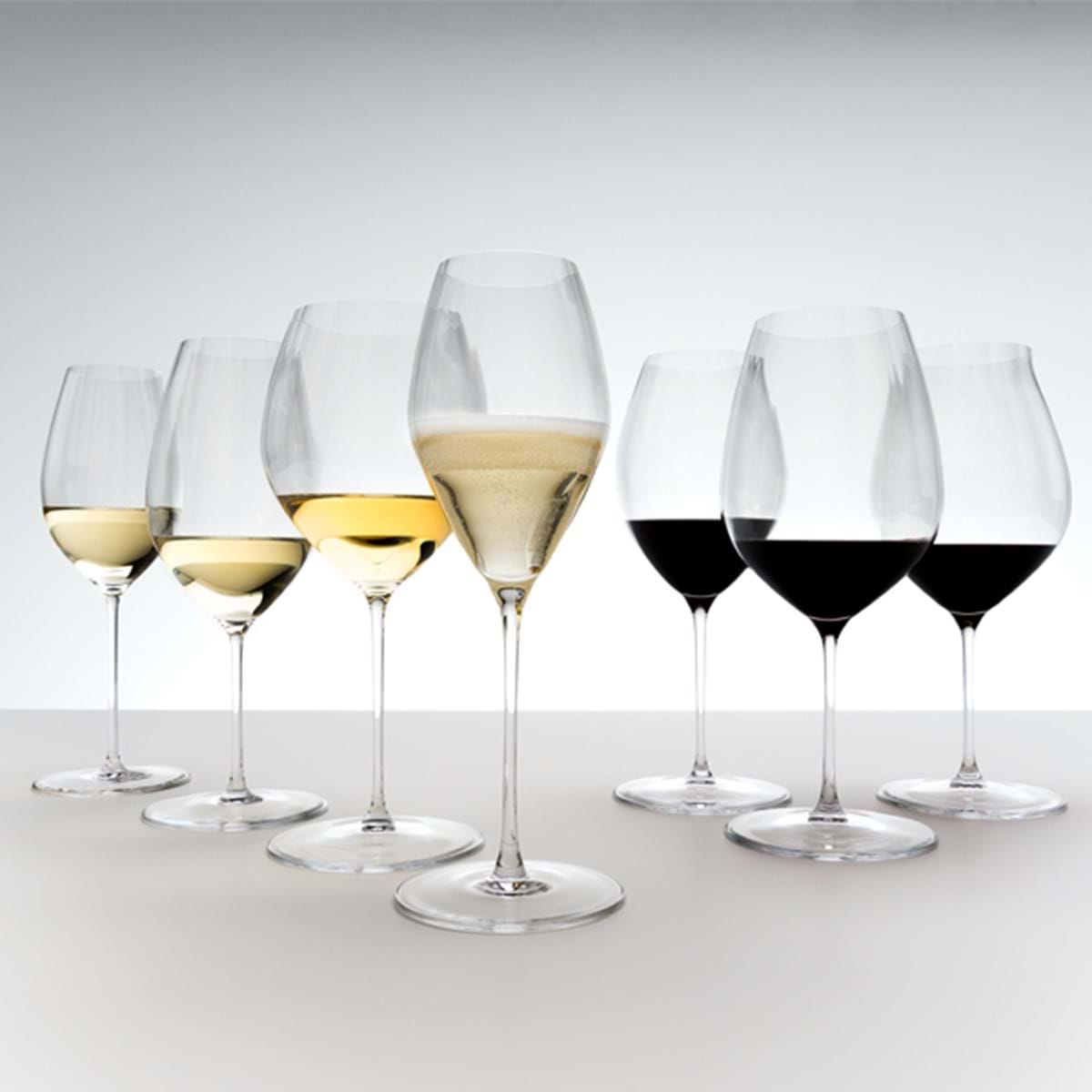 Why shape matters
When developing a glass, Riedel's design ideas are not born on a drawing board, but shaped by trial and error with the help and support of the world's greatest palates. A person interested in wine is led by colour, bouquet and taste, but often the glass is not considered as an instrument to convey the wine's message.

Over the years, Riedel has acquired some interesting scientific explanations as to why the shape of a glass influences the bouquet and taste of alcoholic beverages. The first discovery was made while enjoying wine. The same wine displayed completely differently characteristics when served in a variety of glasses. The differences were so great that experienced connoisseurs were made to believe that they were tasting different wines.

The grape variety is the key factor in determining the relationship between fruit, acidity, tannin and alcohol. As the next step, Riedel was able to create shapes in which the wine, vinified from specific grape varieties, seemed to improve. Riedel recognises the complex role that size and shape play in conveying the message of a fine wine.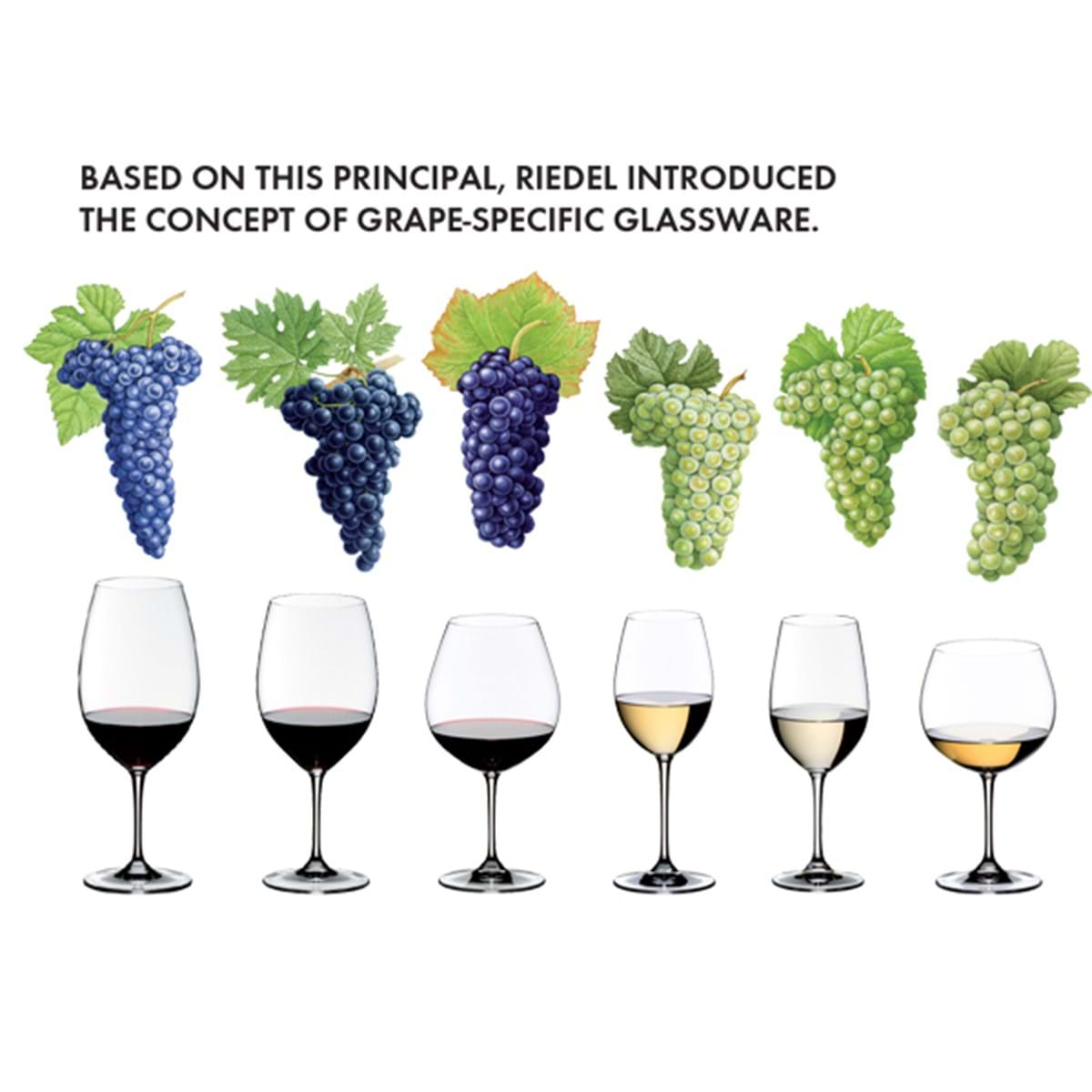 One size fits all? How can each shape provide a unique experience for my wine?
• One glass is not ideal for all styles of wine; a wine's bouquet, taste, balance and finish are all affected by
the shape of the glass it is consumed from.

• A wine will display completely different characteristics when served in different glasses.

• These differences can be so great, that when the same wine is served in several different glasses, even experienced wine connoisseurs believe that they are tasting as many different wines as there are glasses.

• RIEDEL has created shapes that specifically enhance a wine's harmony and highlight its unique characteristics.

• Grape varietals carry in their DNA unmistakeable flavour profiles, which adds to the importance of selecting
the appropriate glass.

• Wines have two, three or four flavour contributors which are associated with the fermentation process.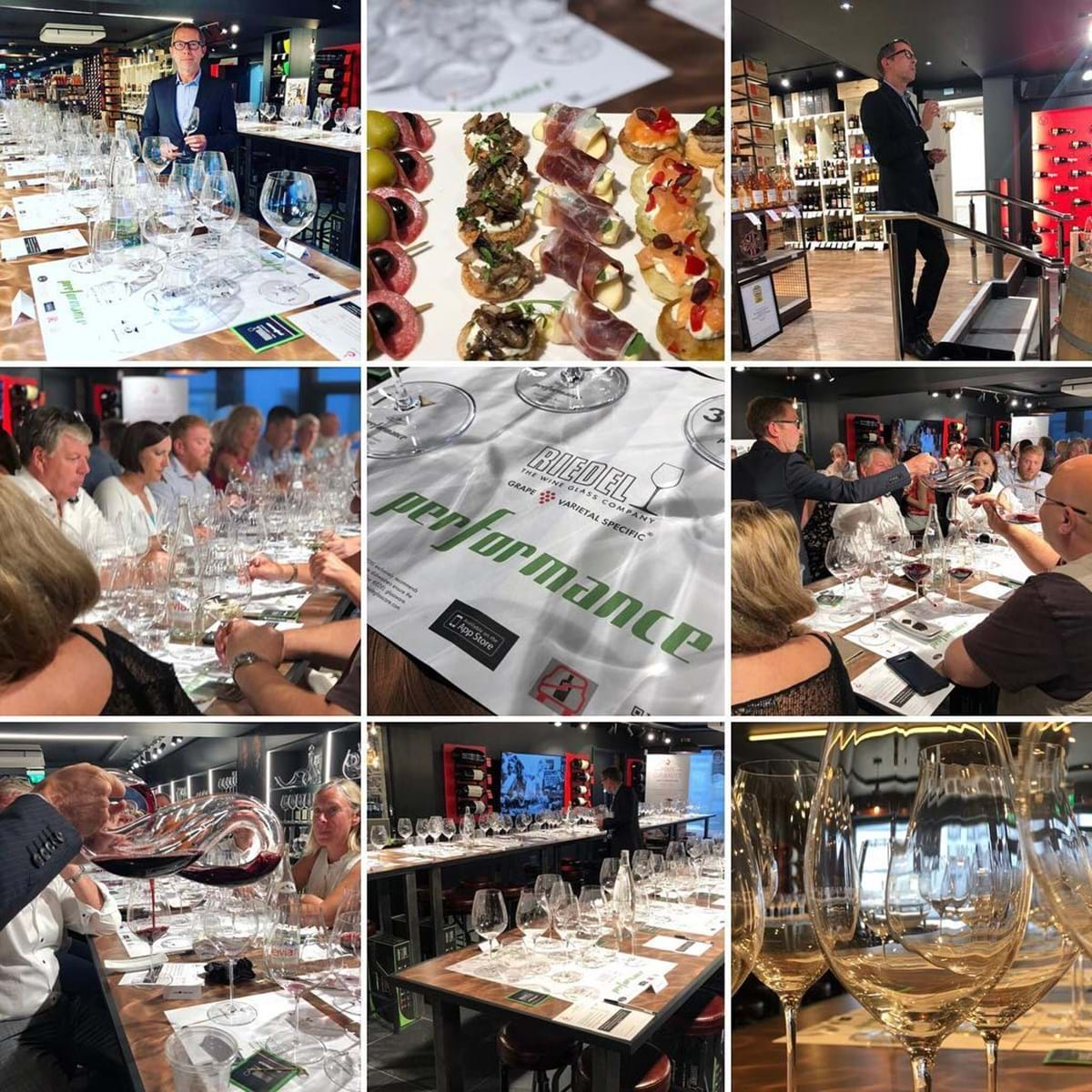 Riedel Masterclasses at Dunell's
We have hosted numerous Riedel Masterclasses over the years to highlight the difference glass shape makes to wine. It is a fascinating and enlightening experience which always shocks those who are sceptical. We hope to host another Masterclass in 2021.

We are very proud to offer an extensive range of Riedel glassware here at Dunell's and you are always more than welcome to visit our Beaumont store where you will find our large display in our beautiful tasting room. Our team will be happy to help you find the perfect glassware for you.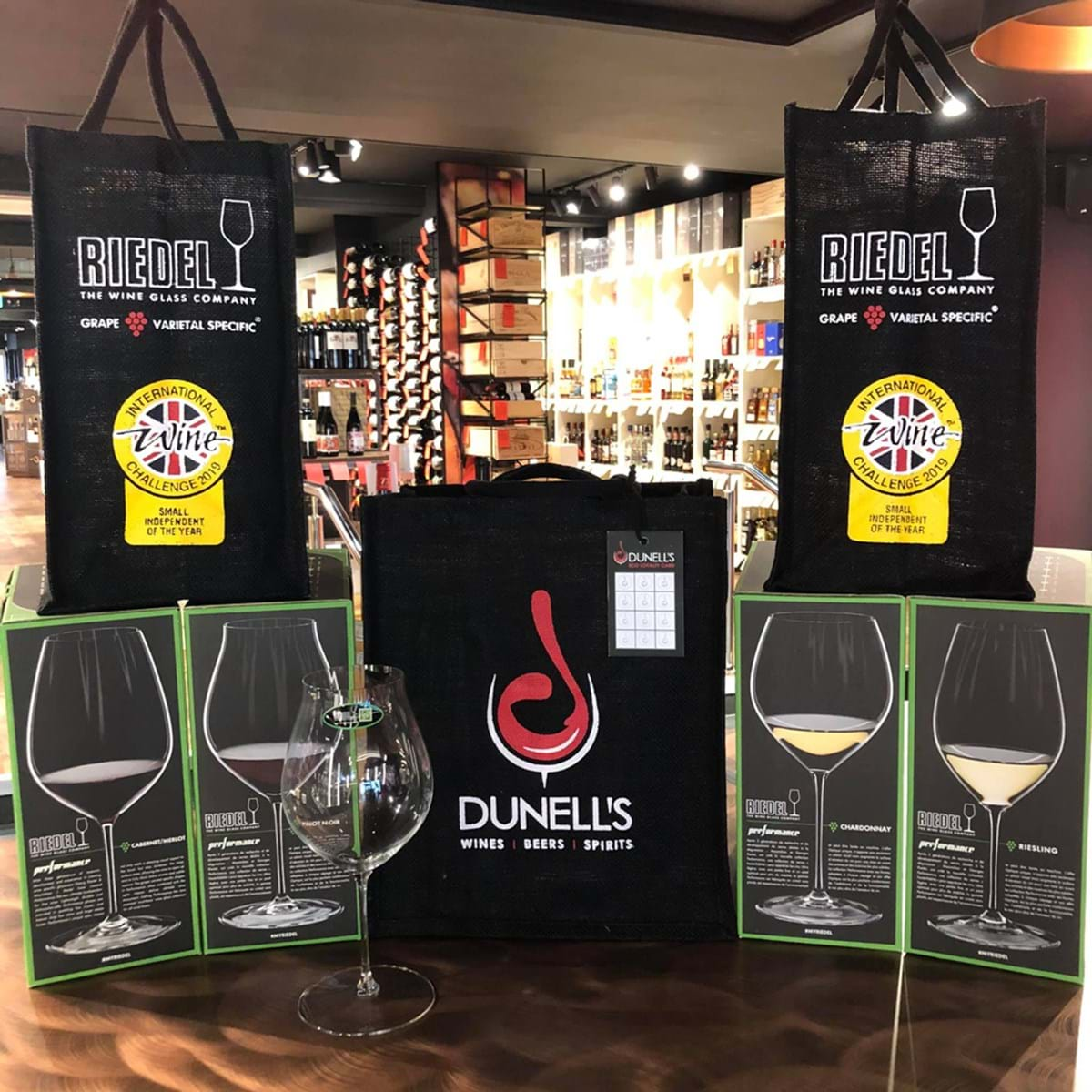 Collect Riedel Performance glassware with our Loyalty Eco Bag promotion
We have been running a Loyalty Eco Bag promotion whereby customers can get their hands on one of our special 6 bottle jute bags, free of charge - we had only 1,000 made and supplies are now very limited. Each bag has a Riedel loyalty card attached. For every £50 spent in-store you will receive a Dunell's sticker on your card. Once your card is complete with 12 stickers you will receive a pack of two Riedel Performance glasses worth £39.95 (4 shapes to choose from).

Pop into Beaumont, town or Gorey and ask for your bag today, start collecting your stickers and start building your range of stunning Riedel glassware!

T&C's apply. See in-store for details.
(Article in association with Riedel)
`