Wine Preservation Tools
There are numerous wine preservation tools and gadgets on the market; some good, some not so good.

Here at Dunell's we are only interested in those that actually work and we are very proud to be the Channel Islands Agents for the Coravin™ Wine Preservation System and winesave™, both of which are highlighted below. We also sell Pulltex Anti-Ox stoppers which are a very cost-effective short term wine preserver (see bottom of page).



Coravin - Savour the Glass. Preserve the Bottle.
The Coravin Wine Preservation System allows you to drink what you want, without compromise and without removing the cork. Coravin gives you the freedom to pour the wine you desire, and save the rest of the bottle for weeks, months, or even years.

Drink a glass of red wine, while your companion drinks white. Pair your wine with your dinner courses rather than limiting to the same bottle. Without the pressure to finish a bottle or waste it, you have the freedom to choose the wines you want without compromise.


Greg Lambrecht brings his passion for wine to his workshop...
Greg Lambrecht, the founder and inventor of Coravin, combined his knowledge of medical-grade needles with his passion for wine to develop a unique wine preservation system that allowed him to pour wine without removing the cork. In the late 1990s, he brought his expertise in creating ultra-gentle and exceptionally precise needles for pediatric chemotherapy delivery to his home workshop, where he began working on a device that would change the way he drank wine.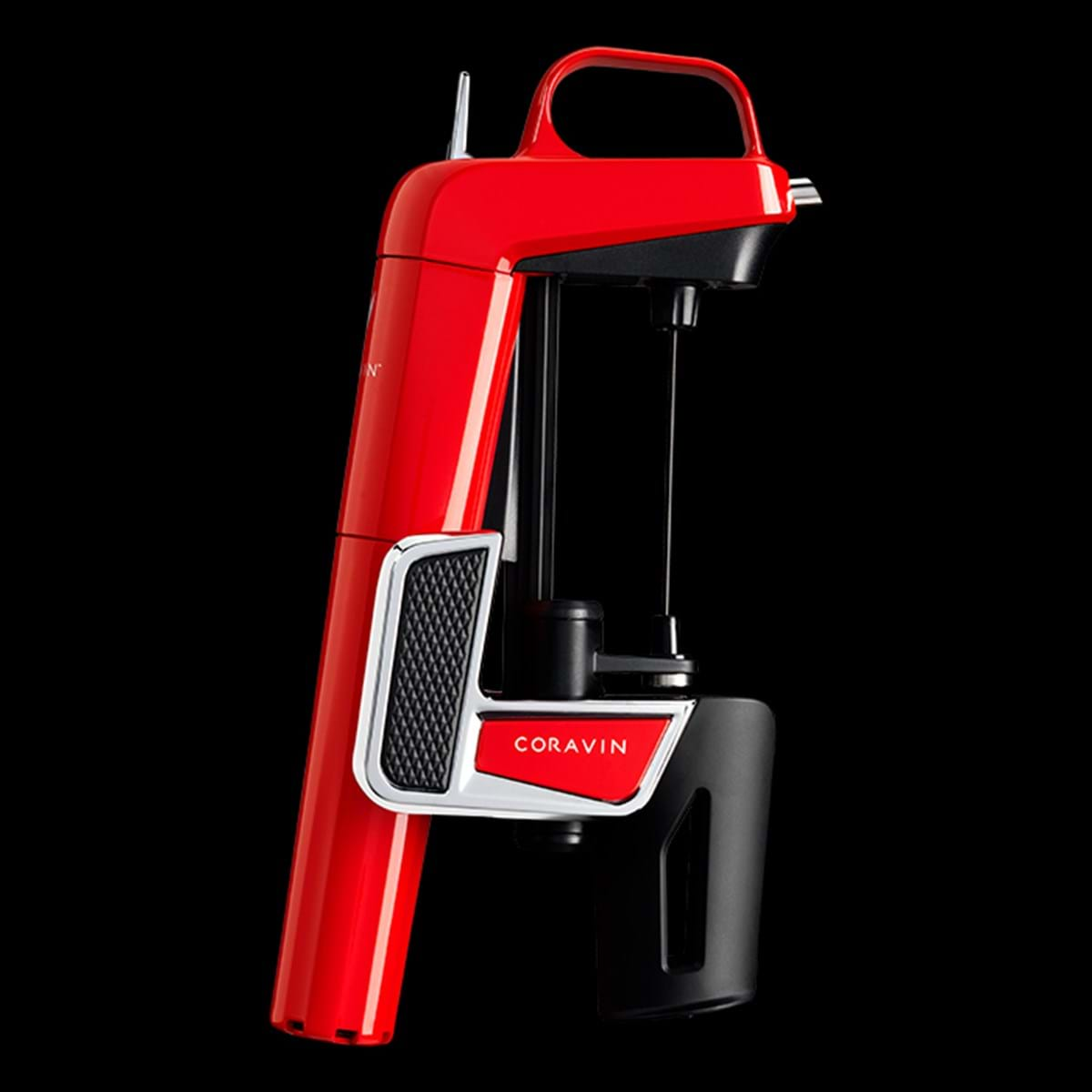 Coravin...Changing the way the world drinks wine...
Coravin delivers the ultimate in wine preservation...
Unlike other wine preservers, which only delay the oxidation of your wine, the Coravin Wine Preservation System is designed to pour wine without removing the cork, so wine always tastes like it has just been opened—even years later.

The Needle is the pinnacle of Coravin's technology...
The non-coring Coravin Needle gently passes through corks without displacing cork material. Once the Needle is removed, the cork simply expands back to its normal shape. As wine is extracted through the Needle, it is replaced with pure Argon gas, ensuring oxygen never touches the remaining wine, keeping it as fresh as the day it was bottled.
Coravin Screw Caps bring preservation to screw cap wines...
You can now extend the life of wines closed with screw caps for up to three months with Coravin silicone Screw Caps. This specially designed accessory replaces the original screw cap closure and features a silicone liner that can withstand fifty punctures by the Coravin Needle before needing to be replaced.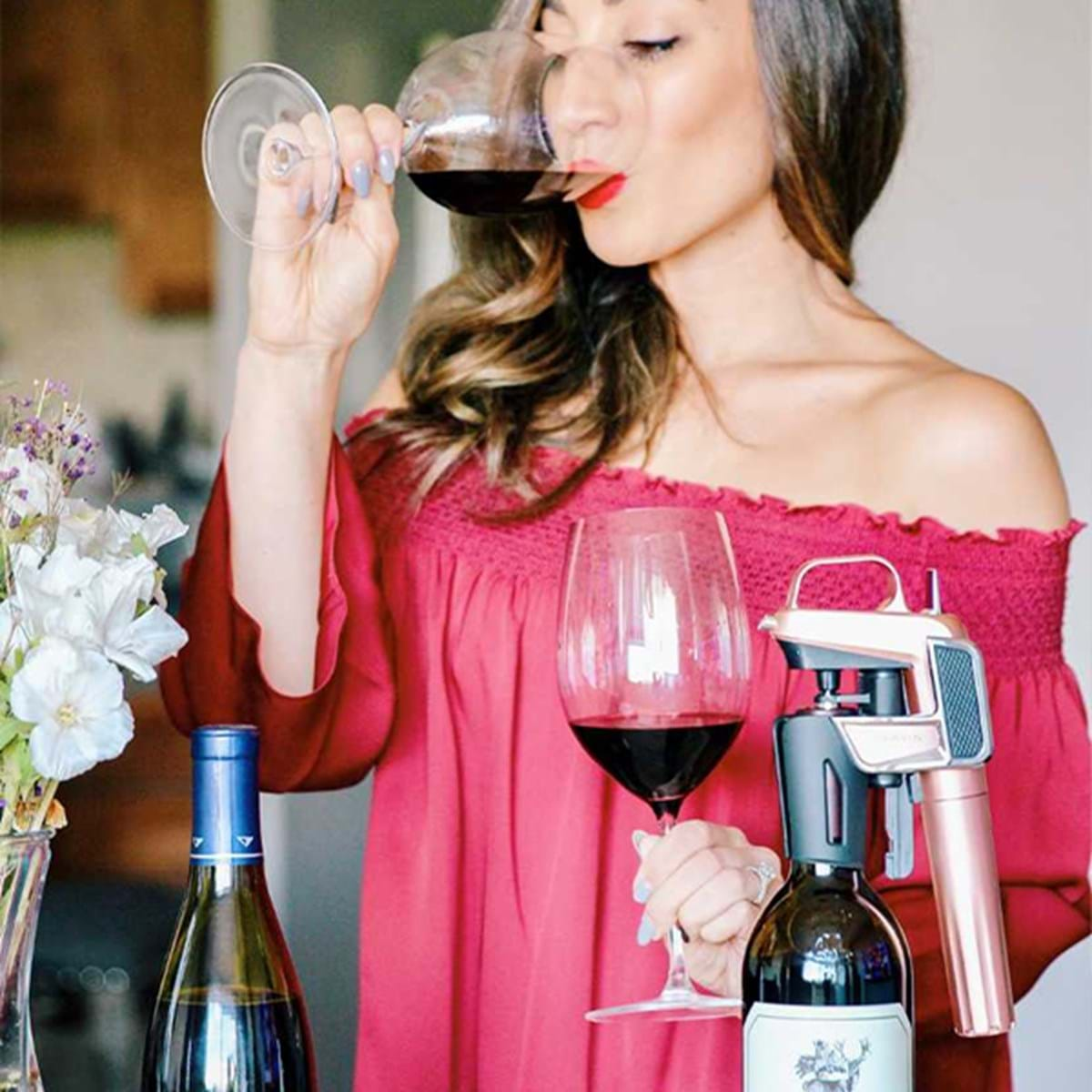 Coravin products are used by professionals and passionate wine enthusiasts across the world...
In his years of testing, Greg worked with winemakers and other experts in the wine industry to blind taste their wines using his device. They tested bottles that had been accessed 3 months, 6 months, one year, and three years previously against fresh bottles of the same wines. He continues to test Coravin Systems around the world, even testing a bottle that was 14 years old, accessed with one of his original prototypes. With every blind tasting, the results are clear: wines accessed with the Coravin Wine Preservation System remain as fresh as the day they were bottled, even years later.

Today, wine professionals and wine lovers around the world enjoy wine one glass at a time using Coravin Wine Preservation Systems.
Daniel Boulud - Renowned Chef and Restaurateur...
---
"At times when my wife and I want to only have one glass of a special wine, this contraption is what we use at home to preserve the rest of the bottle. It is reliable, perfect for people who care about wine and wish to enjoy a glass from an exceptional bottle. I like it very much."
How to use a Coravin system...
To view all the Coravin instructional videos, please click HERE to visit their YouTube channel.
Coravin for Restauranteurs...
You can completely revolutionise your 'By The Glass' offering with the use of the Coravin Wine Preservation System. Implementing a Coravin By the Glass program is flexible and very low-cost for you, and for your customers, it can create an unforgettable experience. Create wine flights, allow customers to take home a timeless bottle of wine, and much more!

Some of Jersey's top restaurants such as Ocean (Atlantic Hotel), Samphire, Tassili (Grand Hotel) and Bohemia use Coravin and have created special By The Glass wine lists.

winesave™
We are also the Channel Islands agents for winesave, the premium wine preservation product, made with 100% all-natural, high-quality, food grade argon - an absolutely harmless, completely inert gas that is tasteless, colourless, flavourless, and heavier than air which when applied into a bottle of wine simply comes to rest on top of the surface of the wine forming a protective layer against oxidation.

We absolutely love this product and use it every day both in the shop and in our homes as a cost effective and most brilliant way of preserving opened bottles. It works, simple!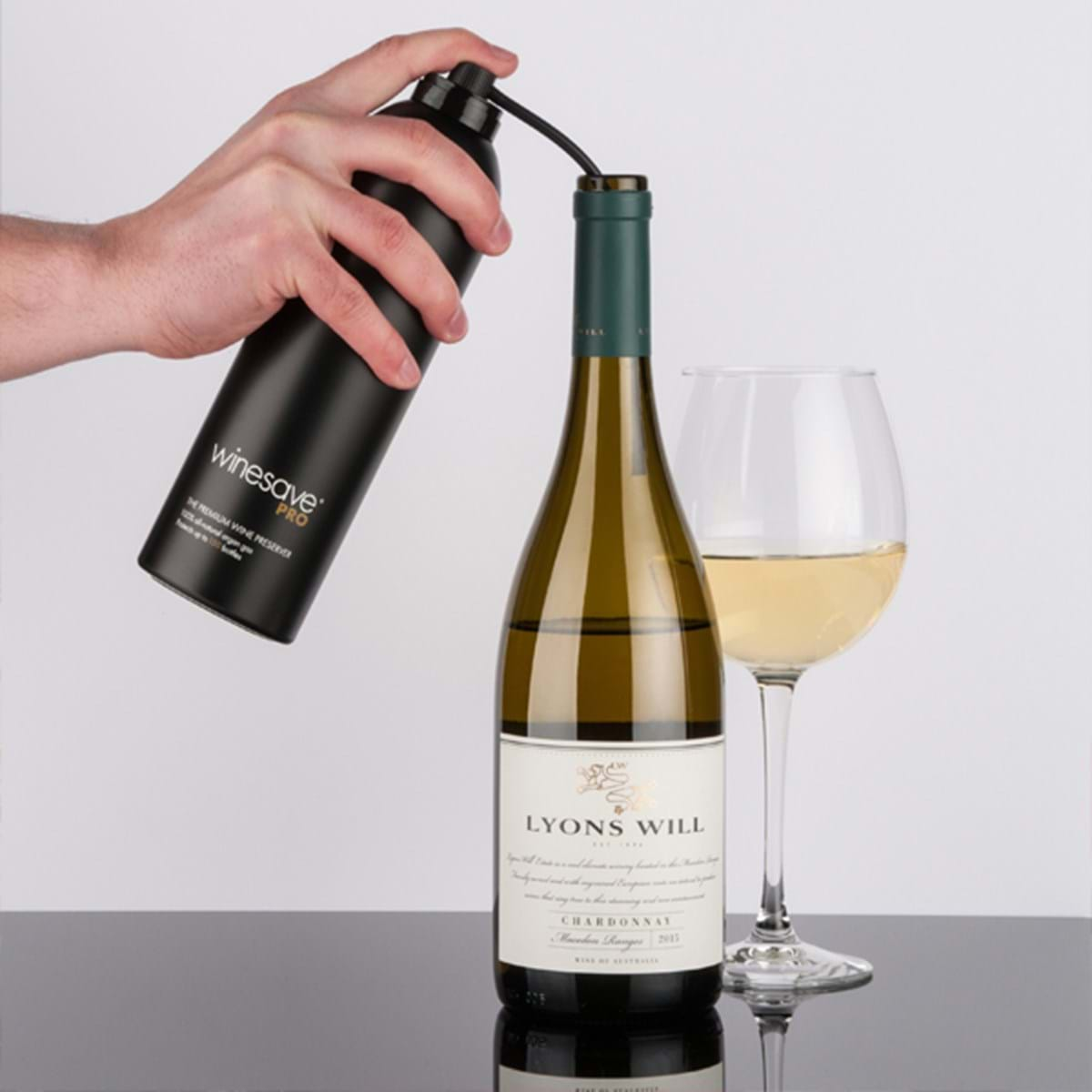 Why use winesave?
​We've all been there at some point...
you just want a glass or two, but don't want to have to finish the bottle.

you want to open that second bottle, but can't drink all of it.

you'd love to have glass of sparkling before dinner, but then a glass of still with dinner.

you opened a bottle, but then realised you'd prefer a different one.

you have a few bottles you'd love to taste.
​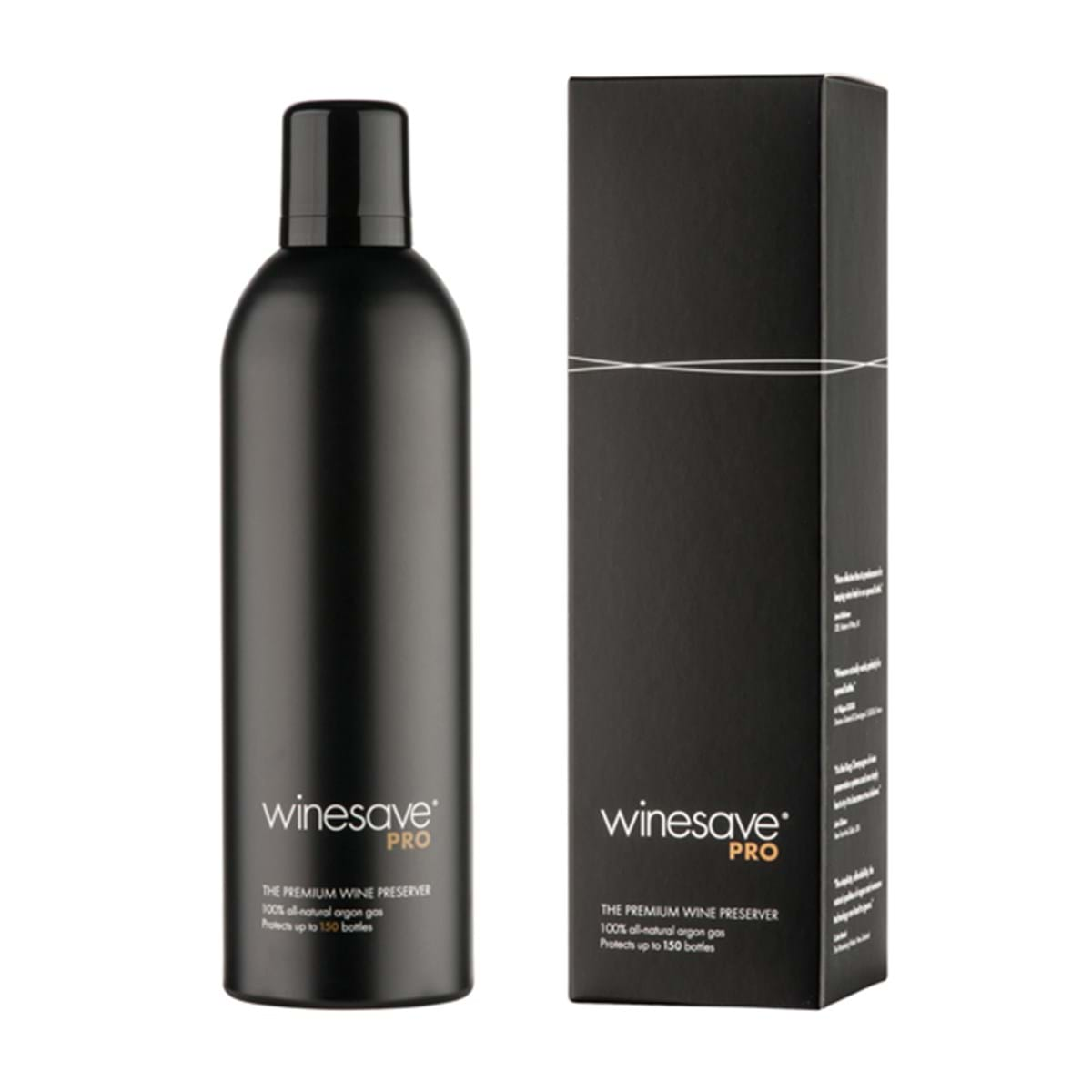 The Benefits of winesave™
Many wine lovers all over the world have said the same thing after using winesave... being able to confidently save a bottle for later changes how you drink wine forever.​
Reduce Stress - no more worrying about what to do with the rest of the wine after you've had enough for now.
​Experiment More - buy that other bottle of wine you're interested in, and even open multiple bottles at the same time.
​Please Everybody - if your spouse wants a glass of red and/or your friend wants some of that champagne, but you want a glass of white... check, check, and check.


​Mix it Up - have a glass of wine with dinner, winesave the bottle, then feel free to have a glass of scotch as a nightcap.​
Saves Money - no more throwing leftover wine down the drain after keeping the opened bottle for too long.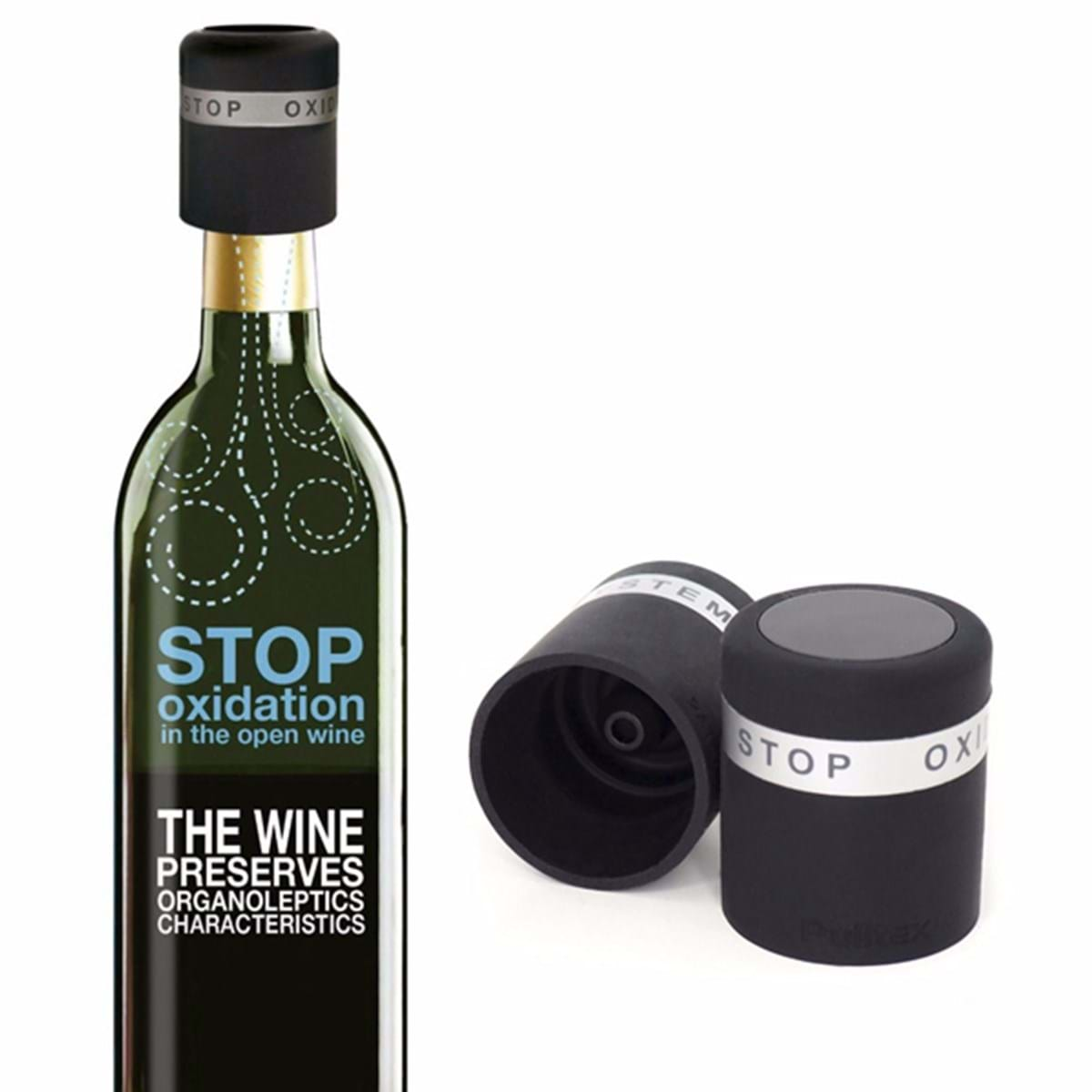 Pulltex Anti-Ox stoppers
The AntiOx Stopper is provided with a device in its inner part including a patented revolutionary system of avoiding the oxidation of the wine inside the bottle. Once a wine bottle is closed with the AntiOx Stopper, the oxidation of wine is interrupted and the oxygen is no more associated to the wine and is neither producing acetic acid nor damaging the wine. Unpleasant smell and vinegar taste wine are thus avoided. For optimal performance, please keep the bottle in vertical position.
"Recommended by the Spanish Sommelier Association and the Spanish Academy of Sommeliers."
FUNCTION: The active carbon filter inside the stopper interrupts oxygen interacting with the wine. The volatile components that accelerate the oxidation are neutralized and therefore the oxygen that is left in the bottle will not damage the wine.

EASY TO USE: You only need to close the bottle with the stopper. The active carbon filter will keep the wine in perfect condition for more than a week. Suitable for use by wine lovers at home, as well as for bars and restaurants to serve wine by the glass.

MAINTENANCE: There is no special maintainance required, no need to replace the filter. Its efficiency is guaranteed for 5 years, you only need to clean and rinse with water after use.

This is a tried and tested product by many customers here in Jersey including hotels and restaurants. It is a highly effective short-term wine preserver.
`