Platinum Sponsor for Eat Jersey 2023
24th March 2023
As a Platinum Sponsor for the incredible Eat Jersey Festival 2023 where renowned chefs united for a gourmet celebration showcasing the very best in Jersey produce, we were honoured to have a table at the collaborative 'four-hands' six course tasting menu with world renowned 2 star Michelin Chef Michel Roux Jr and the Atlantic Hotel's Executive Chef Will Holland.
And what a brilliant night last night it was. We took some of our team members along to enjoy the experience and the menu that featured a vast range of Jersey produce, from our delicious seafood and sea vegetables to our wonderfully rich dairy products.
We were tasked with pairing the dishes with 6 wines to complement and Kasia, as always, was in her element, selecting a great
set of wines. A couple of dishes presented more of a challenge for her especially when pairing ingredients such as artichoke, kefir, goats curd yogurt, foie gras for example but she did an awesome job and all the wines were thoroughly enjoyable with each of the dishes. We hope everyone who attended enjoyed the pairings. Kasia also paired all the menus featured throughout the 4 day festival.
It was a real honour that Michel joined our table throughout the evening to discuss the food and of course, the wines. A true gentleman and so passionate about our produce and of Jersey.


Huge thanks to the Atlantic team for great service, to Will Holland, Michel Roux Jr and all of the kitchen brigade for the unforgettable food and of course, to our team, who are all so dedicated and hardworking. It was fantastic to treat some of them to this special occasion.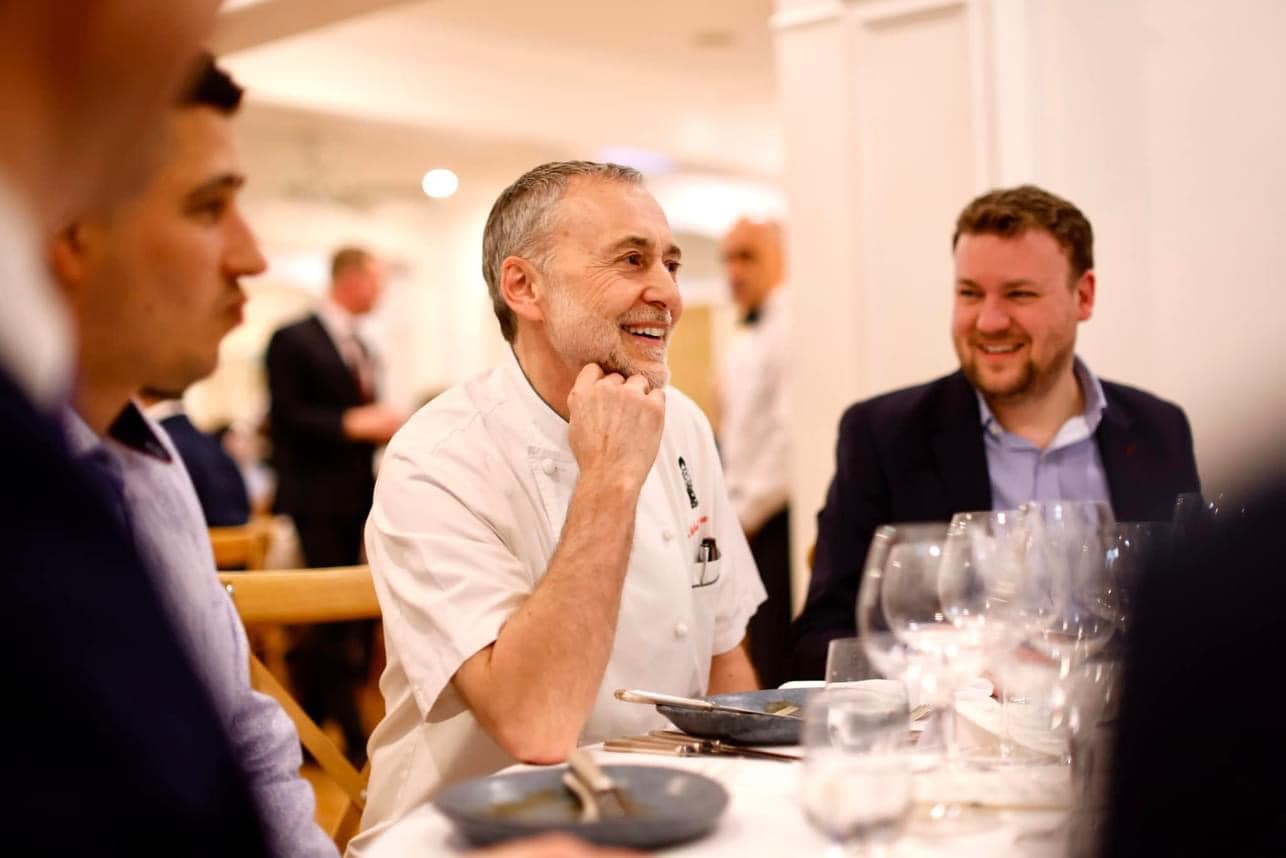 Image by Andy Le Gresley Photography - Paulo and Erik listening intently to Michel.