Description
Indica Spiced is the latest release from the award winning rum range from The Channel Island Liquor Company and is a premium spiced rum with depth and character from two different strains of organically grown Vanilla Kush Indica sweetened up with fresh ginger and grains of paradise. This is a simply delicious spiced rum, full of class and complexity and it is easily our favourite in the portfolio. Great on its own with ice but also fantastic with Fever Tree's White Grape & Apricot Soda.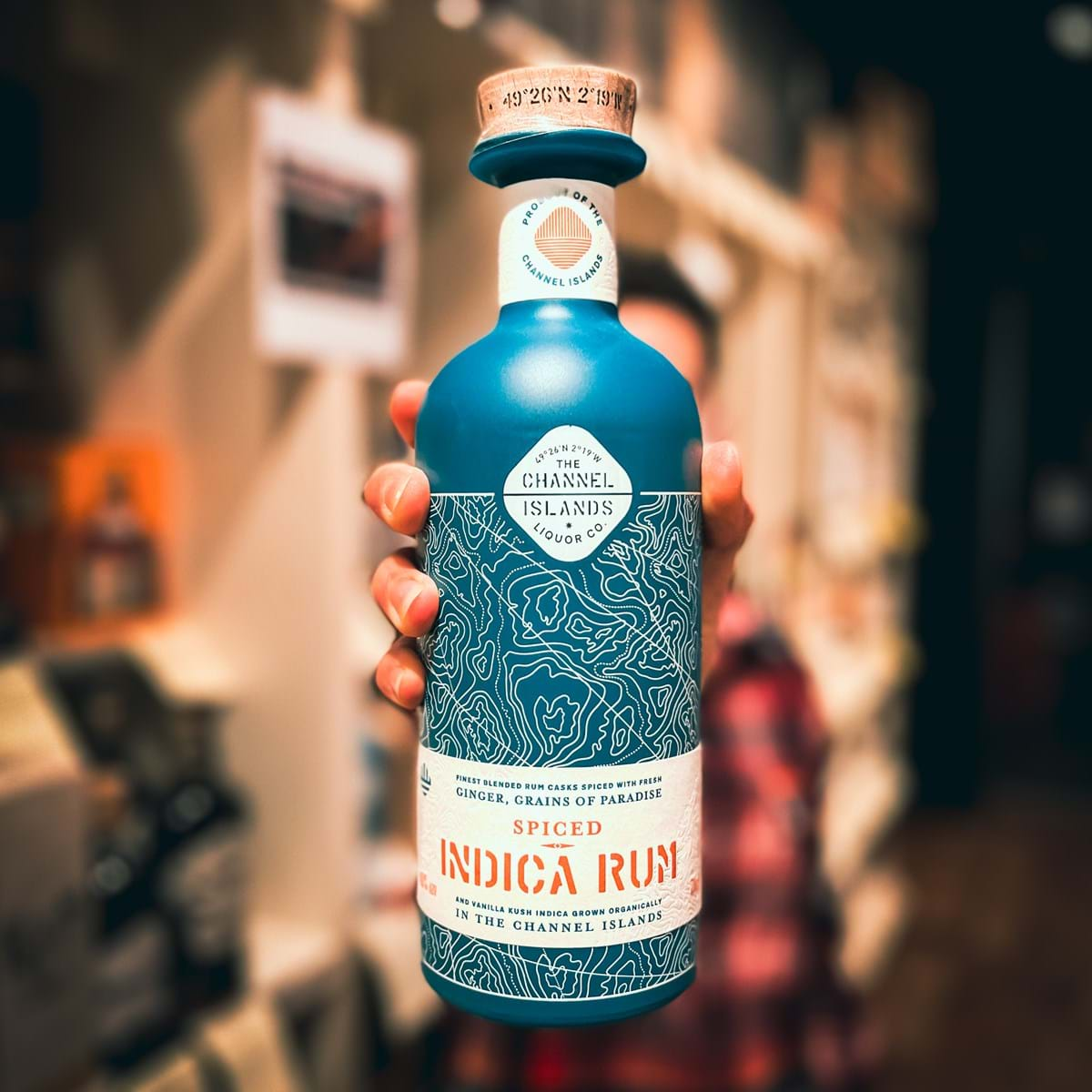 Oliver's Review!

Another Channel Islander taster today! Today's review covers one of my absolute favourite spirits to come out of the Channel Islands in recent years, Channel Island Liquor Company's Indica Spiced Rum. Now this rum is one of those that can really take the fight to the big leagues, competing with the very best. It may be one of the biggest surprises I've ever had the pleasure of tasting. 
Produced at the company's Old Sail Loft Distillery at South Pier, Spiced Indica Rum is the perfect relative of its brother Indica Rum. This rum contains a blend of 5 different rums, 4 from the Americas and the Caribbean and one distilled in the Channel Islands using local, organic Indica flowers, fresh ginger and grains of paradise, an ingredient I had never heard of until now. Essentially it's a species of ginger closely related to cardamom with a prominent taste of black-pepper and citrus. With its added spices and ginger, this rum is the sweeter side of the Indica lineup and guess what? It's delicious!
My tasting notes:
👃- A fresh note of spice underplays a surprising twist of apple cider and light tobacco; followed by notes of dried fruits, a hit of toffee and finishing with an after-nose of sweet stout.
👅- Toffee apples and hints of cardamom begin a welcome display of this rum's complexity. A fresh hit of ginger flows into the unusual but surprisingly earthy taste of hemp, this rum's staple flavour.
🏁- The finish is a delightful flavour reservoir of hemp and toffee, ending with a culmination of vanilla and fresh ginger.
My rating: 9/10
I would recommend this rum to those whom might enjoy a more complex, darker rum (like Diplomatico Reserva or Ron Zacapa 23) but also enjoy a sweeter rum (akin to those whom enjoy Stiggins Pineapple Rum). This is a top tier rum and a serious competitor to rums that are considerably more expensive. With its amazing bottle design and taste, I really recommend you to try this masterpiece.