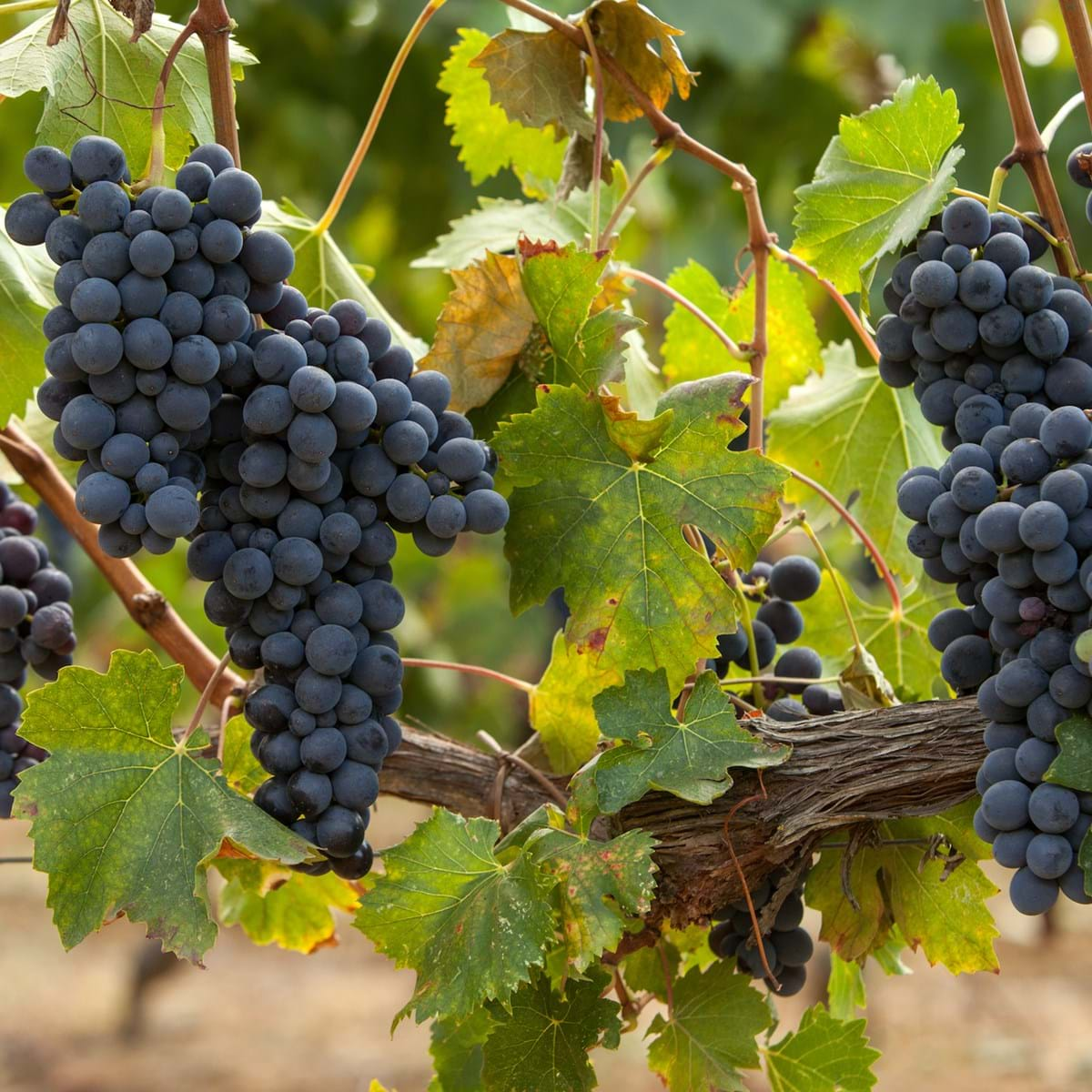 Cabernet Franc pronounced 'cab-err-nay-fronk' and also known as Chinon, Bourgueil, Bouchet and Breton is a fine French black grape variety (although its origin lies in the Basque Country, Spain) that is commonly blended with other varietals such Cabernet Sauvignon to create characterful wines. 

Cabernet Franc is a parent, alongside Sauvignon Blanc, of the Cabernet Sauvignon grape, as well as a parent grape to Merlot and Carmenère. It is one of the world's most planted cultivars and can be predominantly found in Anjou-Saumur and Touraine in the Loire Valley, on the right bank of the Gironde in Bordeaux and in parts of north-east Italy. Cabernet Franc performs best in stone and chalk soils as well as in sandy terroir. In Bordeaux, it is widely used in St.Emilion where it adapts well to the cooler and moister clay soils - Cheval Blanc is the most famous Cabernet Franc wine in the world, with the final blend consisting of up to 65% of the grape. It also be found in Chile and Argentina where we stock some excellent examples. It creates both red and rosé wines.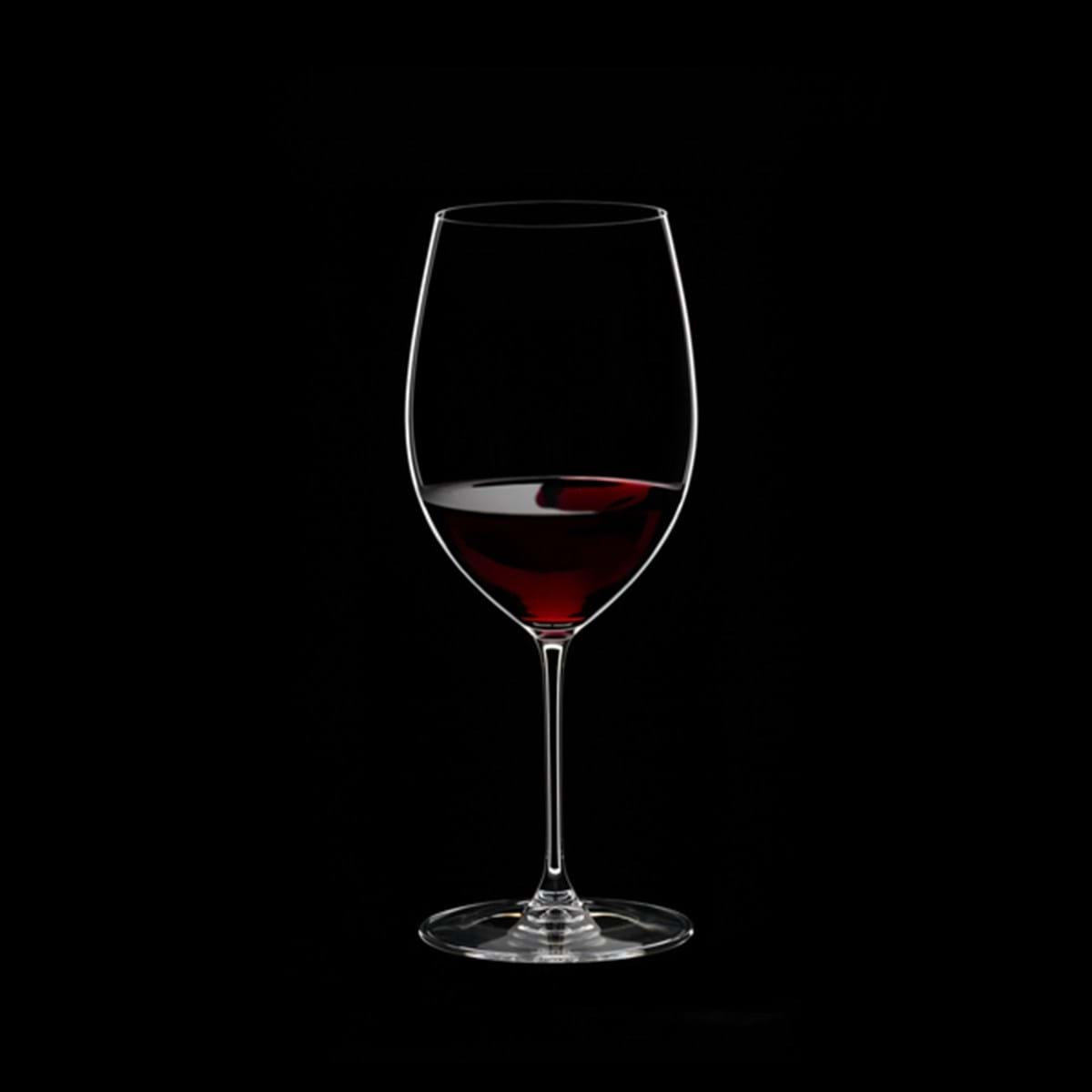 What should Cabernet Franc taste like?
Cabernet Franc is lighter in colour and tannins than Cabernet Sauvignon and offers medium-body with more fruit-forward characteristics of strawberry, raspberry and red plum. Some herbaceous characteristics can also be found such as green peppercorn as well as grassy and pencil shaving aromas. High quality Cabernet Franc often has high acidity and grippy tannins early on but age beautifully for 10-15 years.

In order to enhance the pleasure of enjoying your Cabernet Franc, we highly recommend choosing the Riedel Cabernet/Merlot glass from Riedel's Veritas Range. The Cabernet glass is perfect for full-bodied, complex red wines that are medium to high in tannin.

The generous size of this glass allows the bouquet to develop fully, and smooths out the rough edges. It emphasises the fruit, playing down the bitter qualities of the tannin, and allows wines to achieve balance.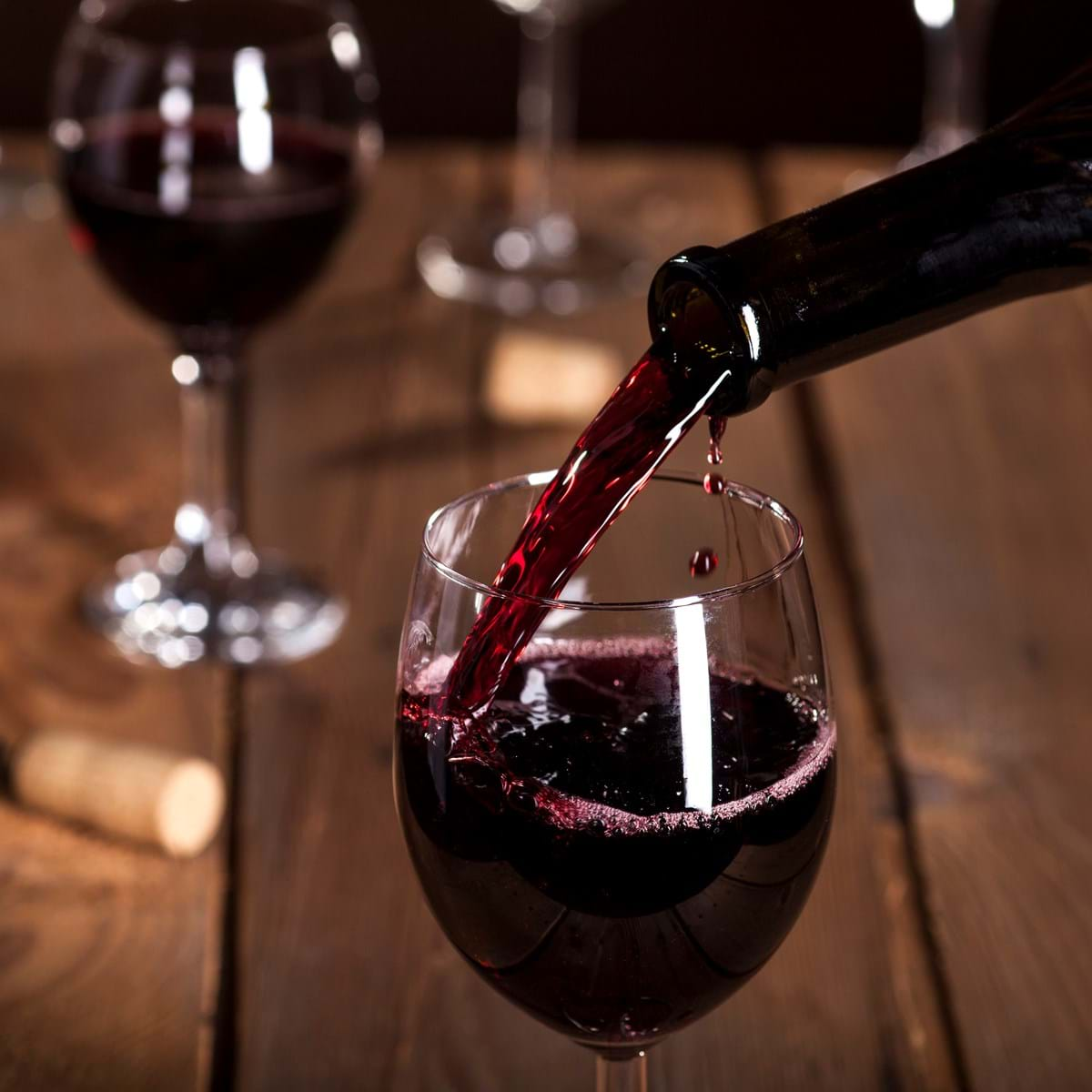 Style
Soft tannins, moderate acidity and tons of charm and finesse combining bright raspberry fruit with intense floral aromatics and a silky texture similar to Pinot Noir. But Cabernet Franc can also produce complex and structured wines and unlike Cabernet Sauvignon, which can take time to approach, they can be drunk young and with little or no oak treatment. 

Cooler climate Cabernet Franc will display more sour cherry and roasted pepper whereas warmer climate Cabenet Franc offers ripe strawberry and black raspberry flavours. This varietal can produce wines commanding vast sums as well as many affordable examples. We offer a great range of single varietal Cabernet Franc within our portfolio.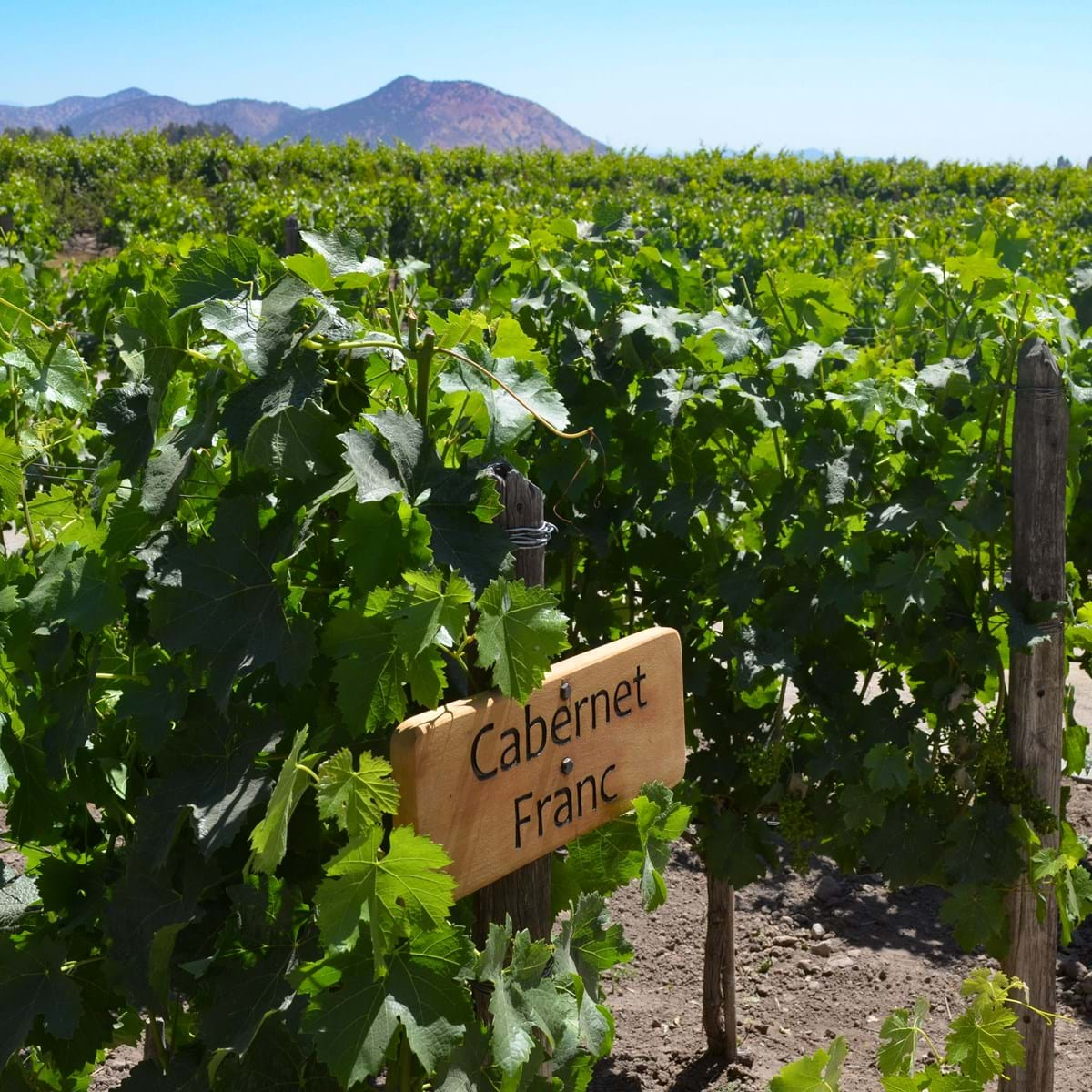 Growing Regions
It is particularly suited to cool, inland climates (Loire and the Libournais) and matures more than a week earlier than Cabernet Sauvignon. It is also much less susceptible to poor weather during harvest. Because of this many winemakers, particularly in Bordeaux, will rely on Cabernet Franc as a form of 'insurance' to provide a frame-work for the Merlot and Cabernet Sauvignon blends. There are over 132,000 acres of Cabernet Franc in the world grown predominantly in the following countries:
France
Italy
Chile
South Africa
USA
Hungary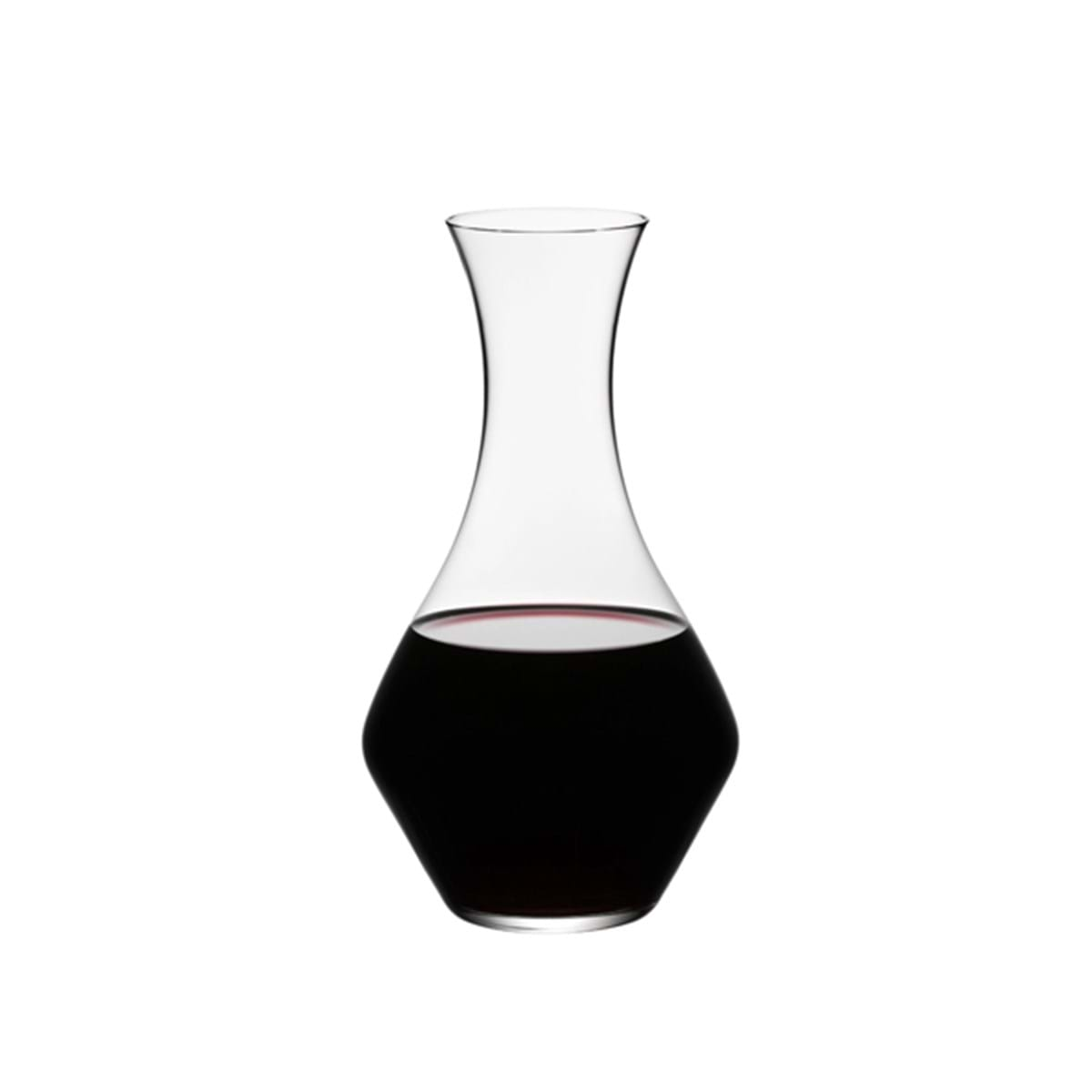 Best Served
Decanting Cabernet Franc will help simmer down Cabernet Franc's natural spiciness. The wine will taste softer and more rich with 30 minutes of decanting (or pouring through an aerator). Serve at room temperature, preferably in a Riedel Cabernet/Merlot Veritas glass. The decanter we recommend is the super popular Cabernet Decanter from Riedel.

Elegant and angular, the Cabernet decanter is a practical piece for wine lovers. With its functional design, it is suitable for both young and old wines. This decanter is designed for a single bottle of wine.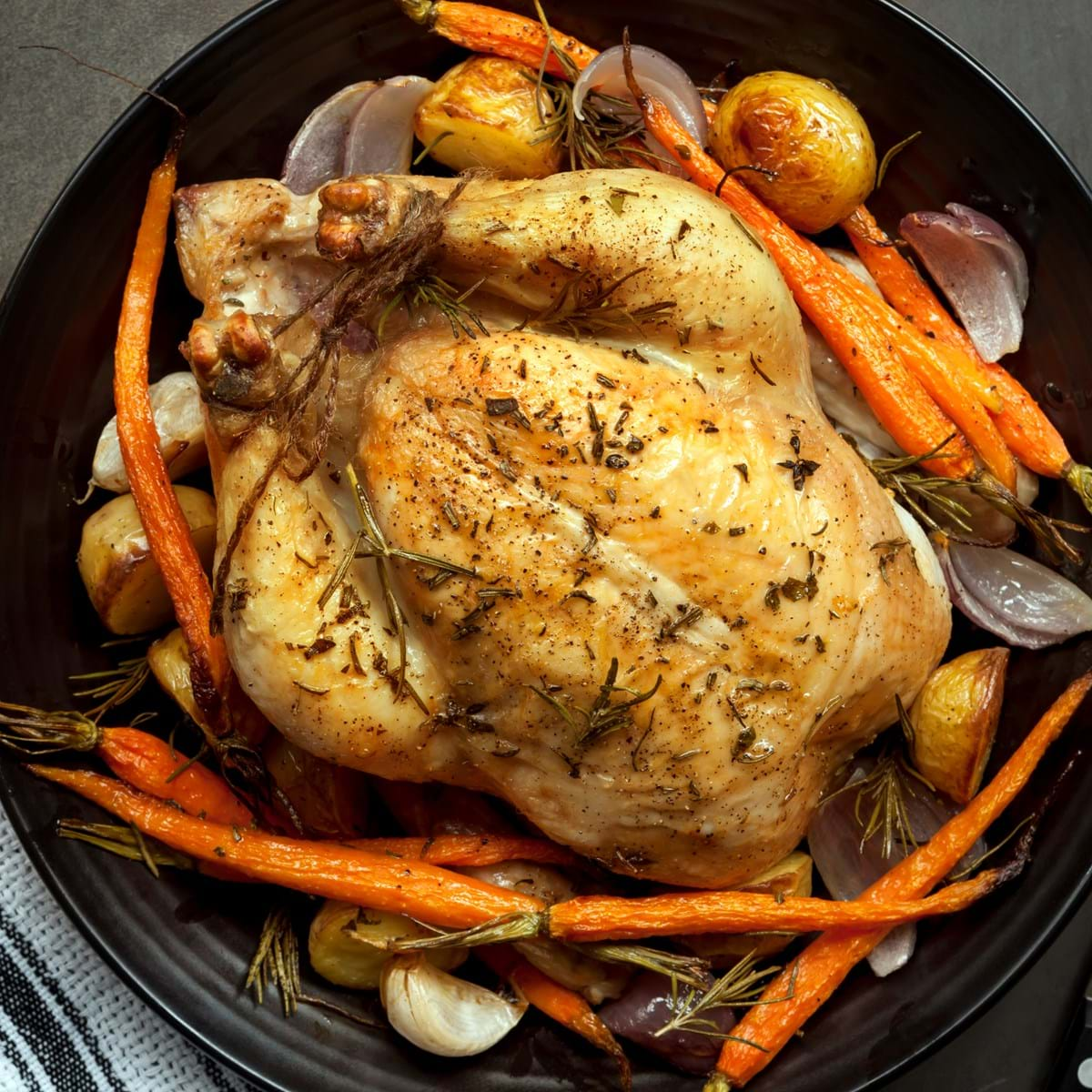 Food Pairings
Cabernet Franc is a very food friendly wine. Brilliant with a wide variety of dishes including roast chicken, pork, roasted or grilled, beef, duck, sausage, lamb, veal, hearty fish dishes and even hard as well as soft cheese.
`