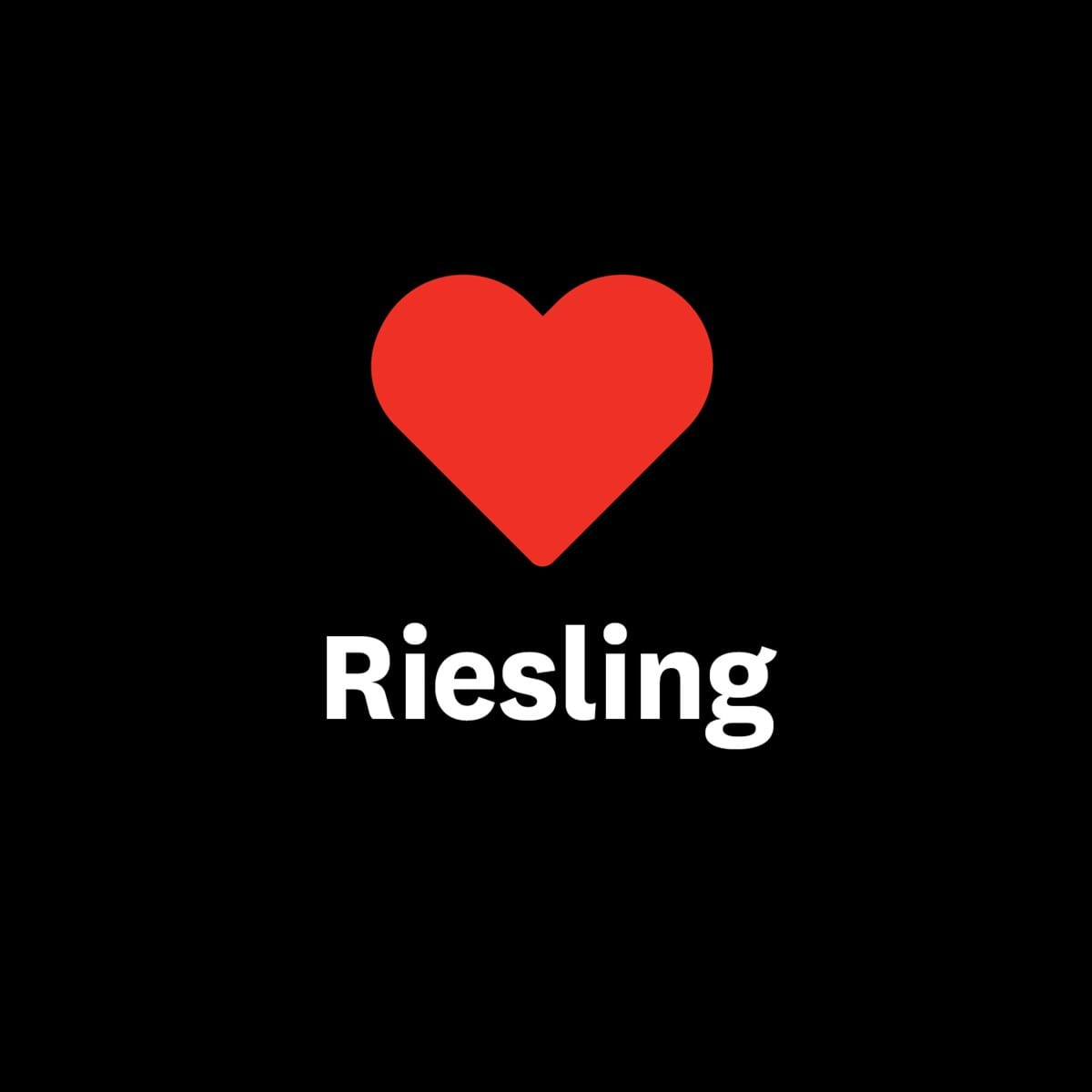 Riesling
"Great Riesling is like a very large orchestra playing very quietly" Helmut Donnhoff
Riesling is an aromatic grape variety displaying flowery, almost perfumed, aromas as well as high acidity. It is used to make dry, semi-sweet, sweet, and sparkling white wines. Riesling wines are usually varietally pure and are seldom oaked.

Many still have the perception that Riesling is usually sweet and whilst Riesling does make the most incredible sweet wines, it's versality as a grape variety (acidity is the key here) can also make the most racy, dry styles of white wine. Here at Dunell's we offer a full spectrum of styles and sweetness levels of this noble grape that is grown successfully in countries such as Germany, United States, New Zealand, Australia, Italy, Alsace, Austria and South Africa. This varietal should definitely not be overlooked and is brilliant for creating the most awesome food and wine pairings.

In Karen MacNeil's "Wine Bible" she writes, "On the palate, riesling is meant to move — to shimmer; to surge, to burst, to dance, to arc, to soar. Riesling has a rare trait – velocity. Of all varietals, it is the most kinetic and alive." Or, as Terry Thiese puts it: "If Chardonnay is a lap dance, then Riesling is a slow-burning tantric orgasm of flavour."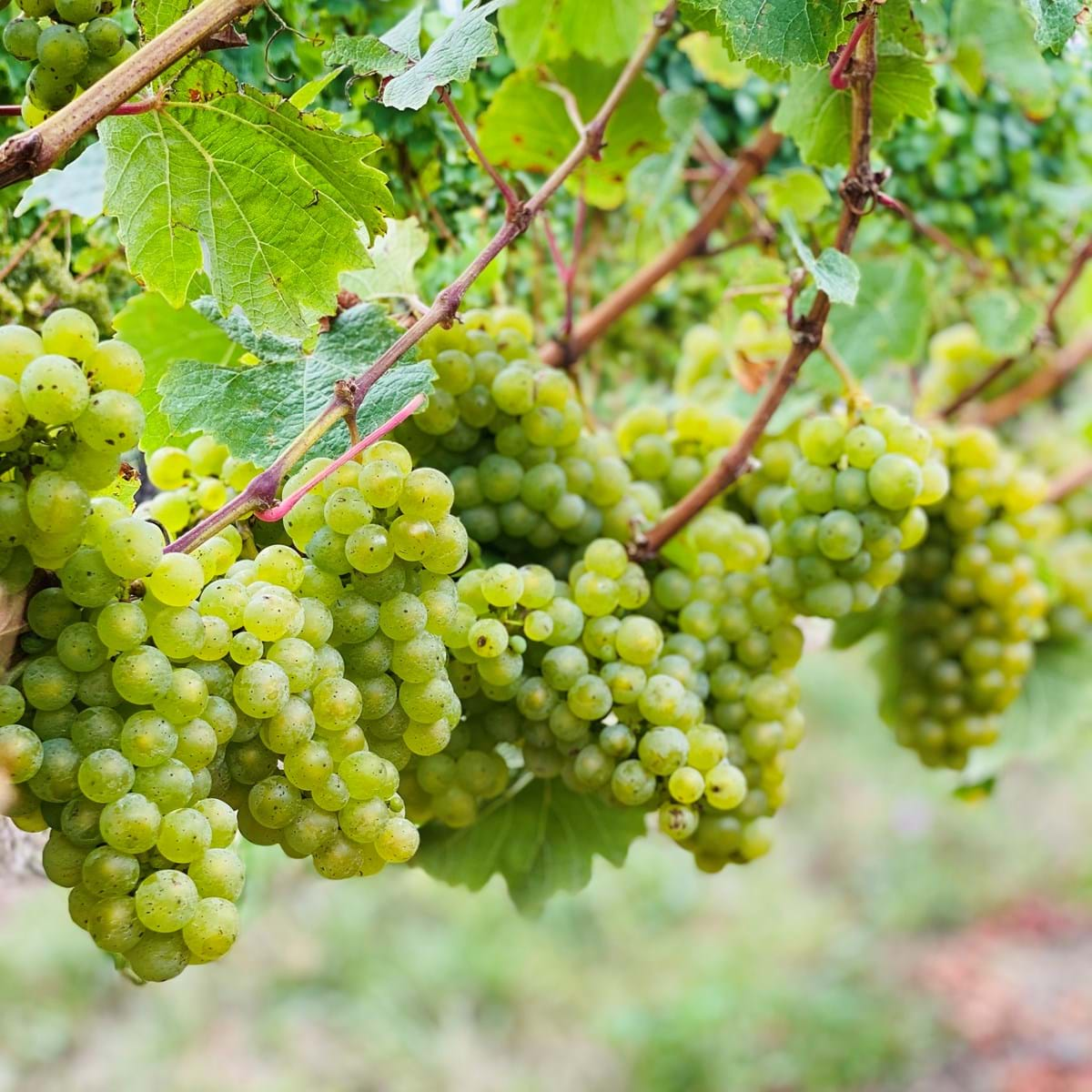 Riesling grapes are small and form compact bunches on the vine. This is why it makes them great for sweet wine production as they are very susceptible to noble rot (a mold which dries the grapes out, intensifying the sweetness). It's renowned for expressing terroir, with different regions producing very unique styles.

Let's be honest, there's no riesling quite like German riesling and it is Germany's most planted grape varietal producing beautifully perfumed wines with fruits, flowers, honey, herbs and spices. Broadly speaking if you are to choose a Mosel riesling, they tend to be lower in alcohol (7-9%), and range from lusciously sweet to racy and bone dry. Wines from Pfalz usually have a little more body and a touch of spice and Rheingau rieslings are usually dry, invigoratingly citrusy and designed to be enjoyed with food – they'll also age beautifully.

Switching to the New World, New Zealand's cooler climate (Marlborough in particular) means riesling grapes ripen more slowly here, giving lots of potential for tangy, peach and lemon-scented styles with a light body.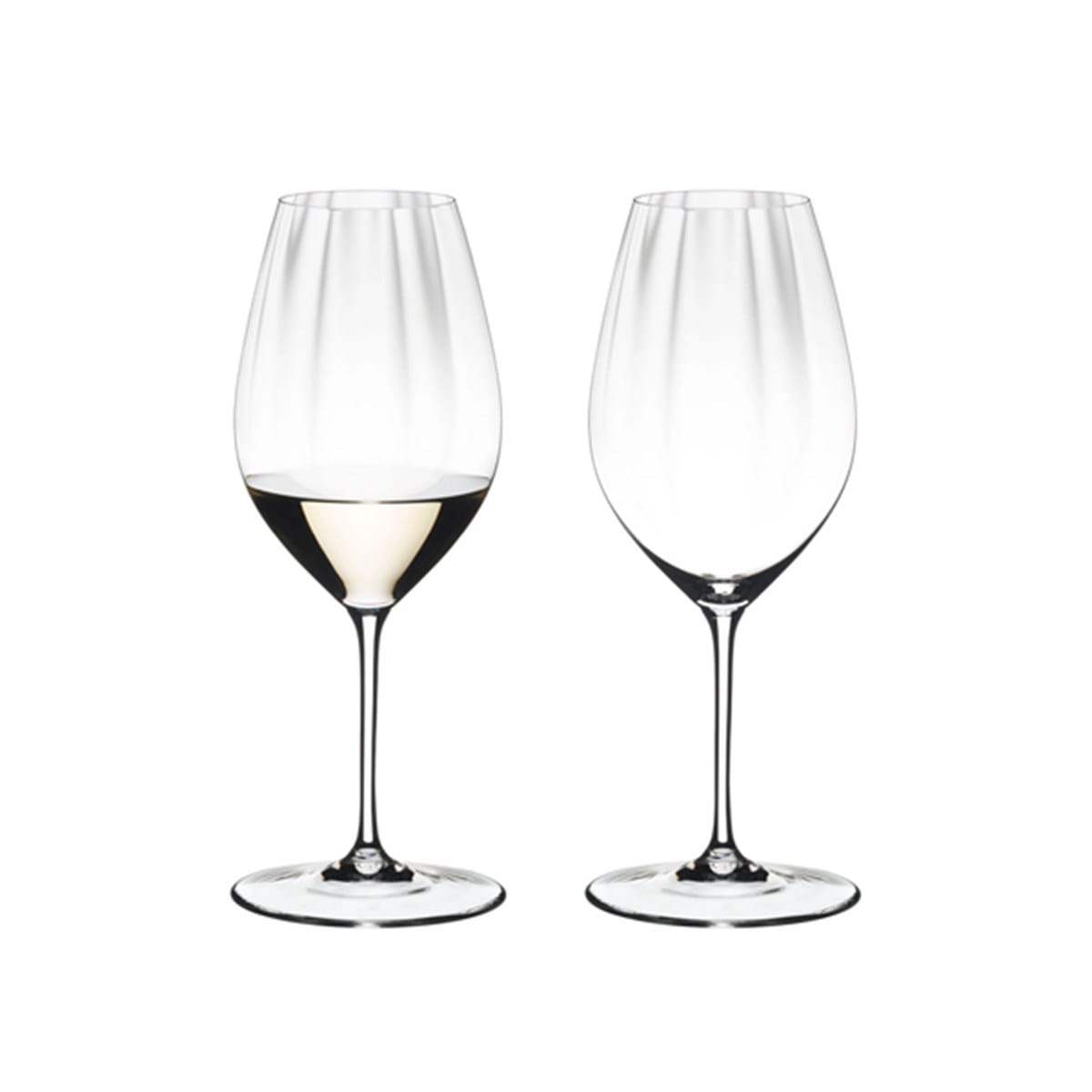 Tasting Riesling
"Tasting Riesling starts with intense aromas that rise from the glass (even when the wine is ice cold). This aromatic wine offers primary fruit aromas of orchard fruits like nectarine, apricot, honey-crisp apple, and pear. Besides fruit, you'll often smell things like honeycomb, jasmine, or lime peel, along with a striking aroma that smells similar to petrol or petroleum wax. On the palate, Riesling has high acidity, similar to the levels in lemonade." Wine Folly

Riedel Riesling Performace Glass...

The Riesling glass is perfect for balancing the high acidity and residual sugar of fruit-forward white wines.

This shape is an evolution of RIEDEL's most verstaile white wine glass. It helps to balance the fresh characters and high mineral components, and the new, larger shape emphases an improved aromatic experience. As part of the Performance series, this shape was re-developed in 2018 for better aromatics. The optic impact in the RIEDEL Performance series adds both a design feature and an astounding effect on wine's aromatics.

BUY Riedel Riesling Performance Glassware >
A favourite producer of Riesling... Little Beauty from New Zealand
'If you've not had a Little Beauty before, I'd suggest you start looking now.'  Sophie Skarbek-Borowska, The Holborn
In the world of wine, Little Beauty is quite new – as you would expect from the Antipodeans. The first vintage was only in 2008 but although relatively small in stature, the wines have been making a huge impression all round the world including here in Jersey.

Winemaker Eveline Fraser, whose credentials are much to be admired, makes a truly outstanding range of wines that our customers here at Dunell's absolutely adore. She made wine for Cloudy Bay from 2001 to 2009 and also worked with Kevin Judd (now Greywacke) and James Healy (now Dog Point).
The range also includes a number of limited edition wines (black label) including a stunning Sauvignon Blanc that will remind you why New Zealand is so popular and possibly-definitely the best-value pinot noir in New Zealand right now but they are also famed for their Riesling.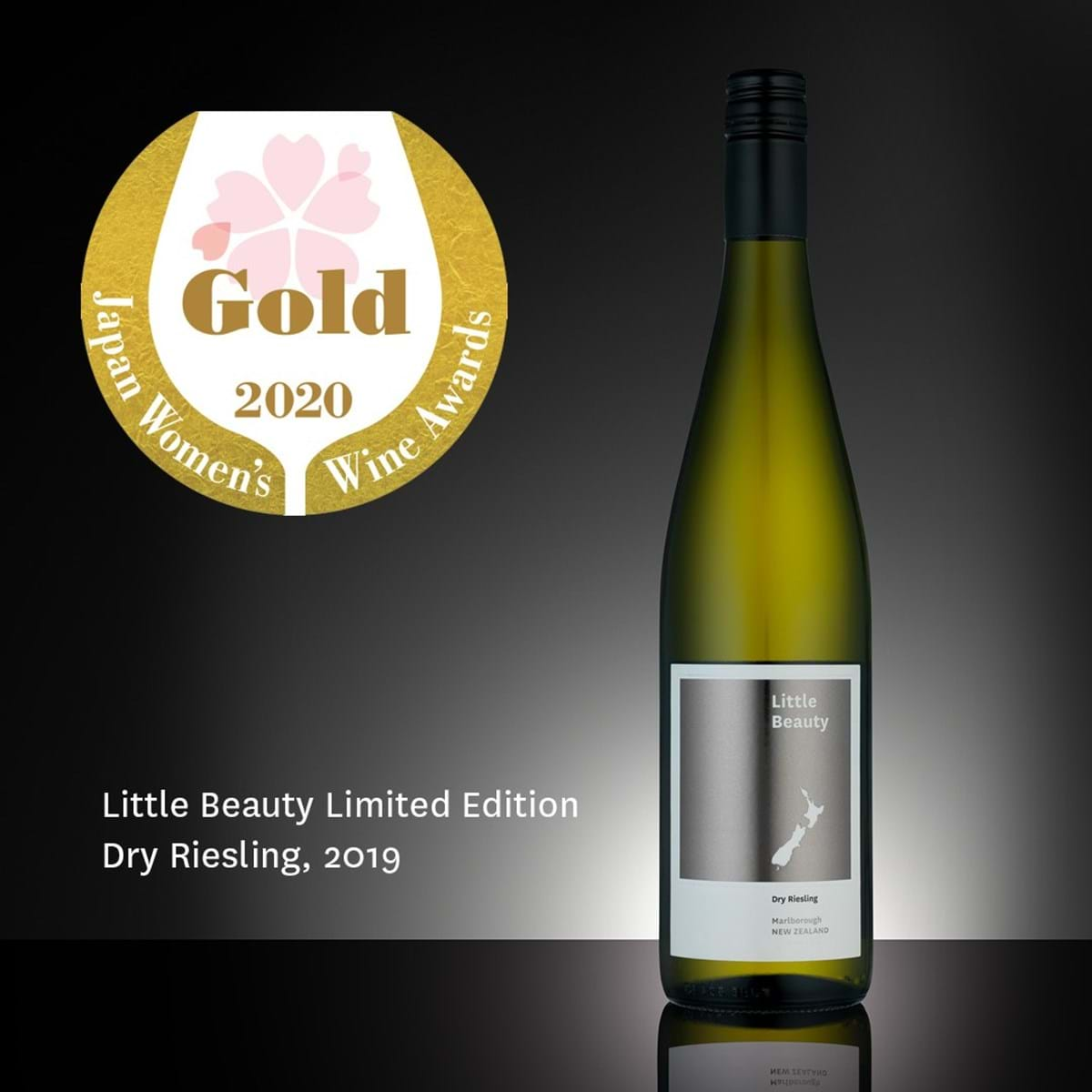 Little Beauty Riesling 2019 wins GOLD
Bursting with flavours of fresh lime, waxy lemon and honeysuckle, the Little Beauty Riesling is fine, balanced, refreshing.

It has an enticing aroma where you'll discover yellow nectarine, beeswax and chalky notes. The palate has vibrant, mineral tones with a pleasing density and cleansing finish. Lemons, limes, honey-suckle are characters of note. Pair this with honey glazed seared scallops with a hint of chilli – sensational. Or, sashimi with soya and pickled ginger – divine.

BUY Little Beauty Riesling 2019 >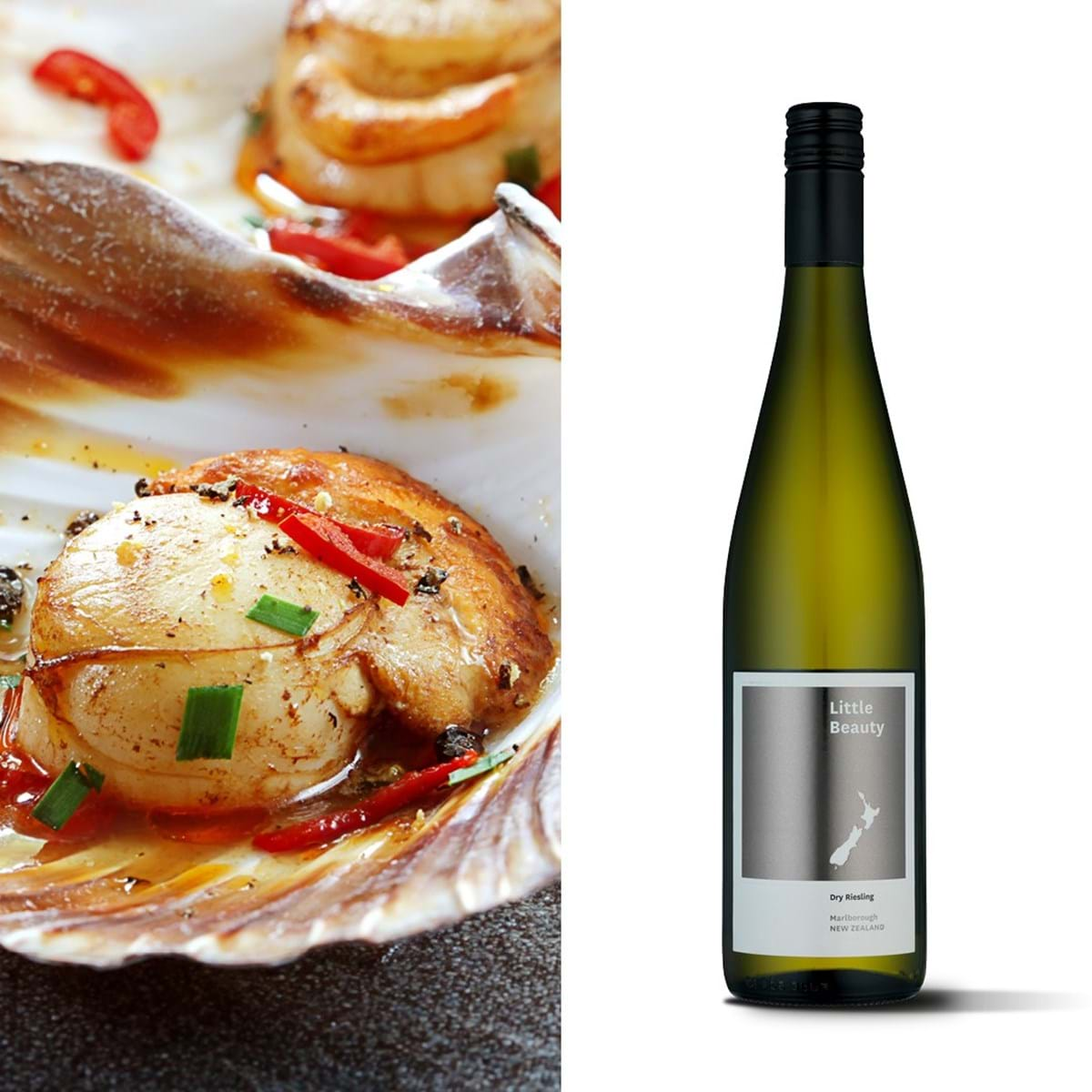 Little Beauty Riesling Food Pairings...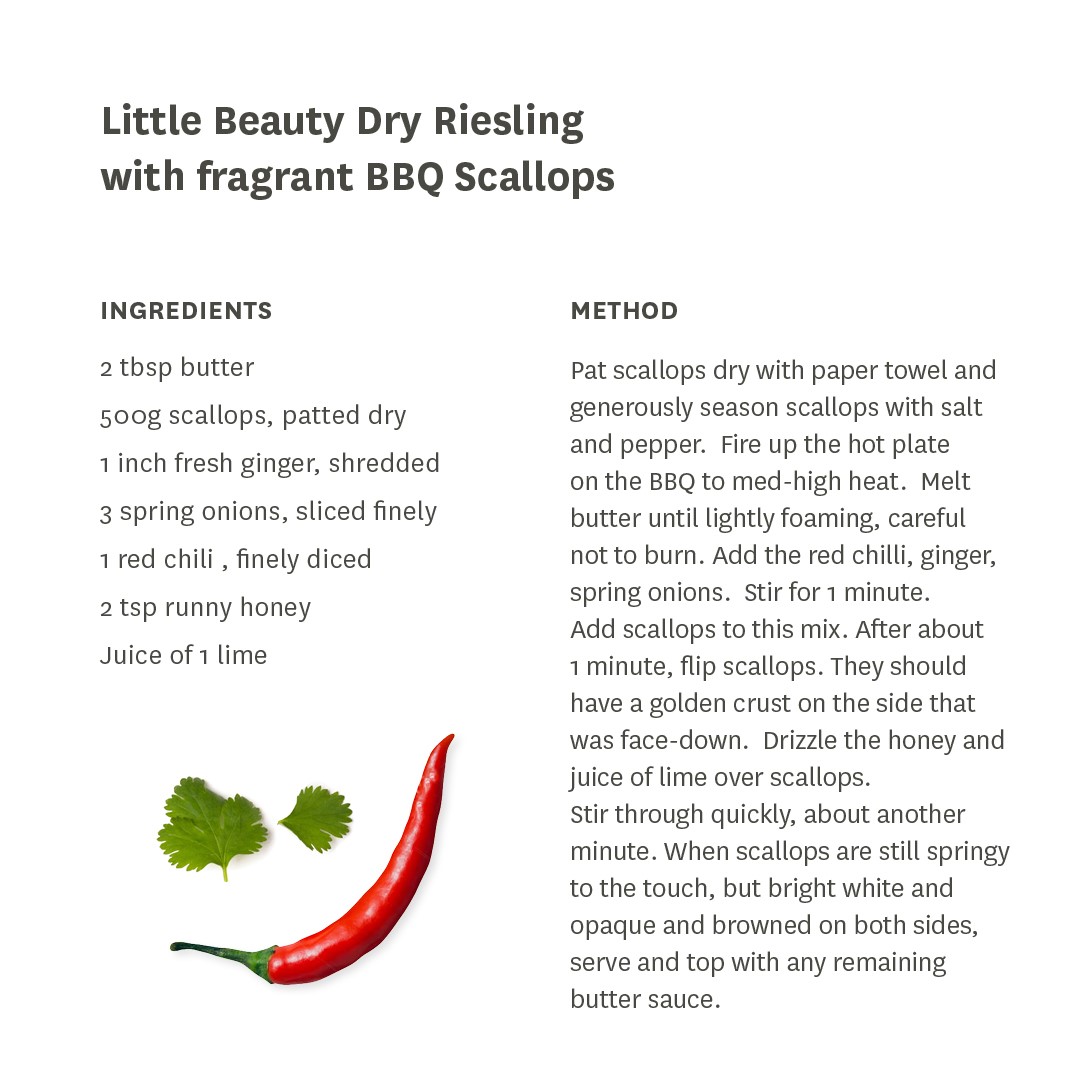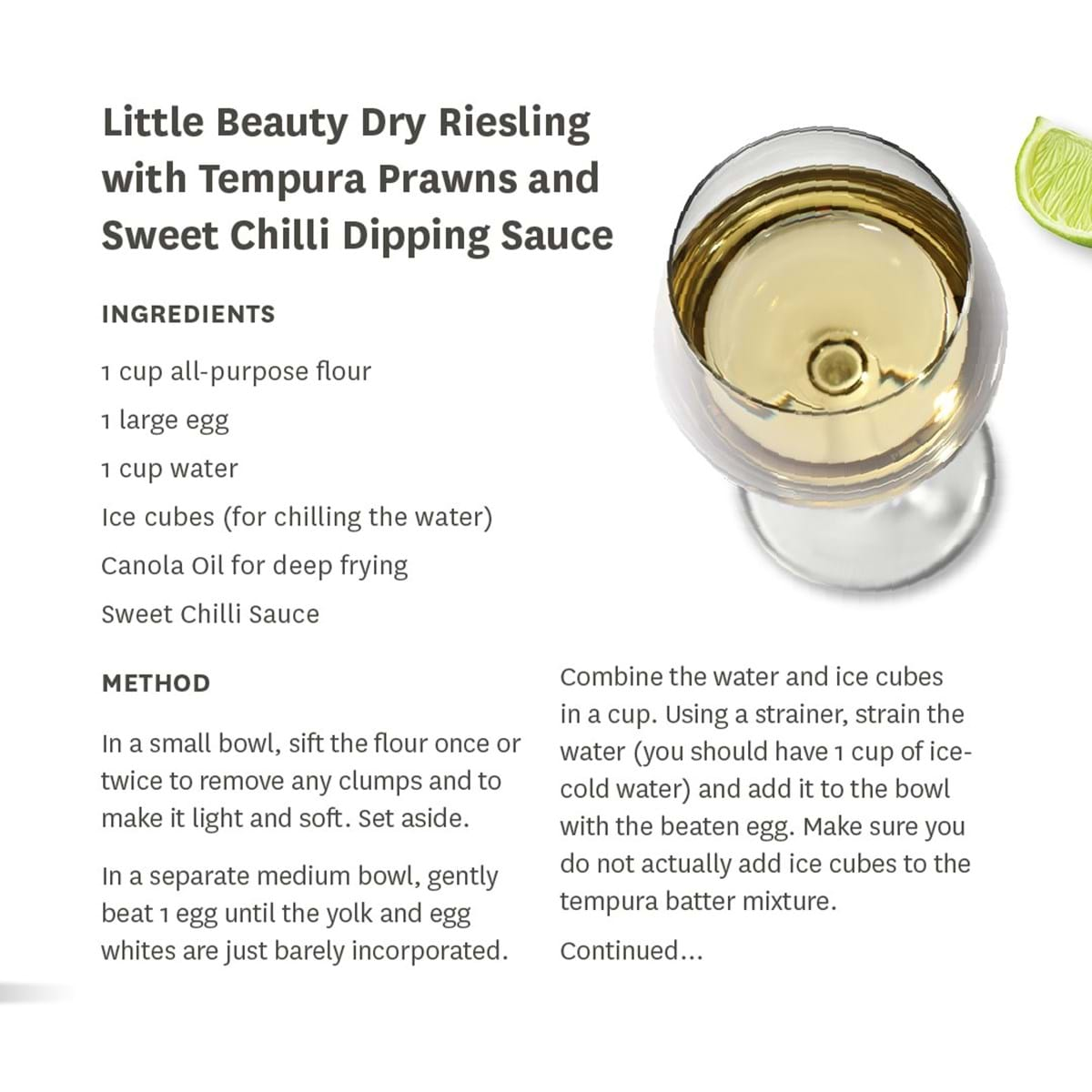 With Prawn Tempura...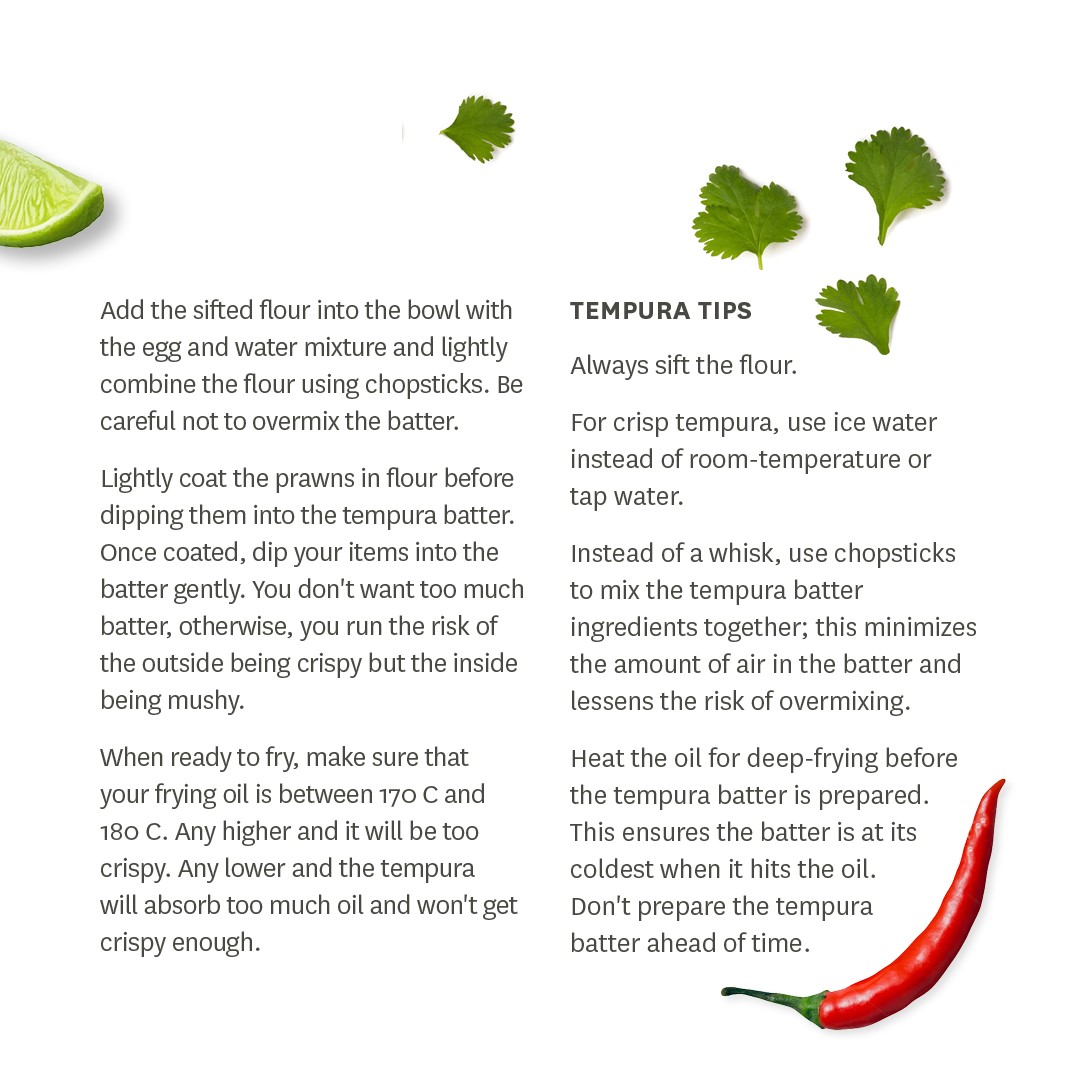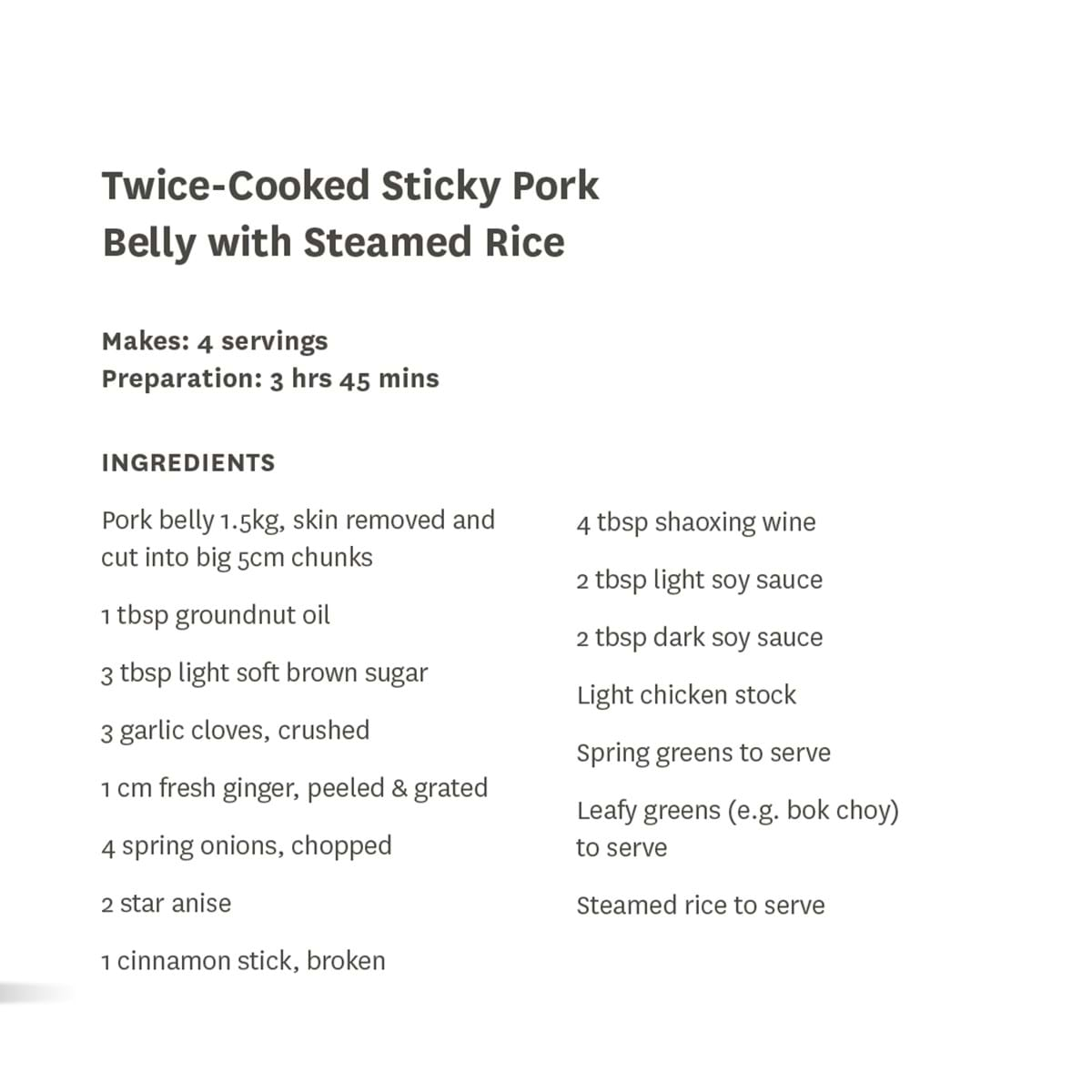 With Sticky Pork...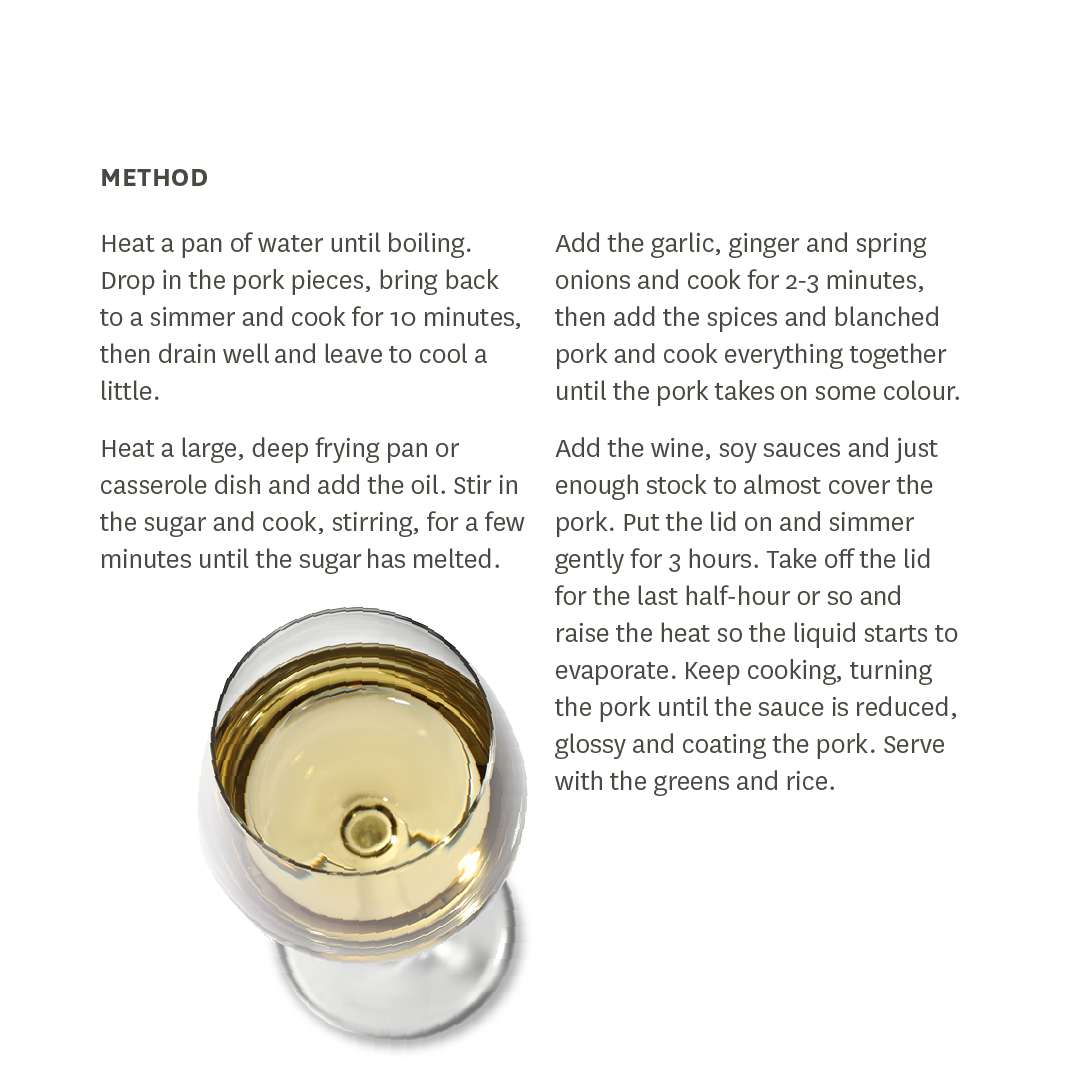 `