Events
It will still be a little while yet before we can have suppliers, wine producers or winemakers easily pop over to Jersey and visit us here at Dunell's in person. Thankfully, technology has allowed us to maintain our wine tastings. Using 'zoom' we have been able to connect everyone LIVE via laptop, iPad or Smart Phone, in the comfort of their own home. Our 'virtual' tastings have proven to not only be very popular but a fun and informal way to continue learning and enjoying wines with fellow wine lovers. We have been delighted by the response and have received some amazing feedback.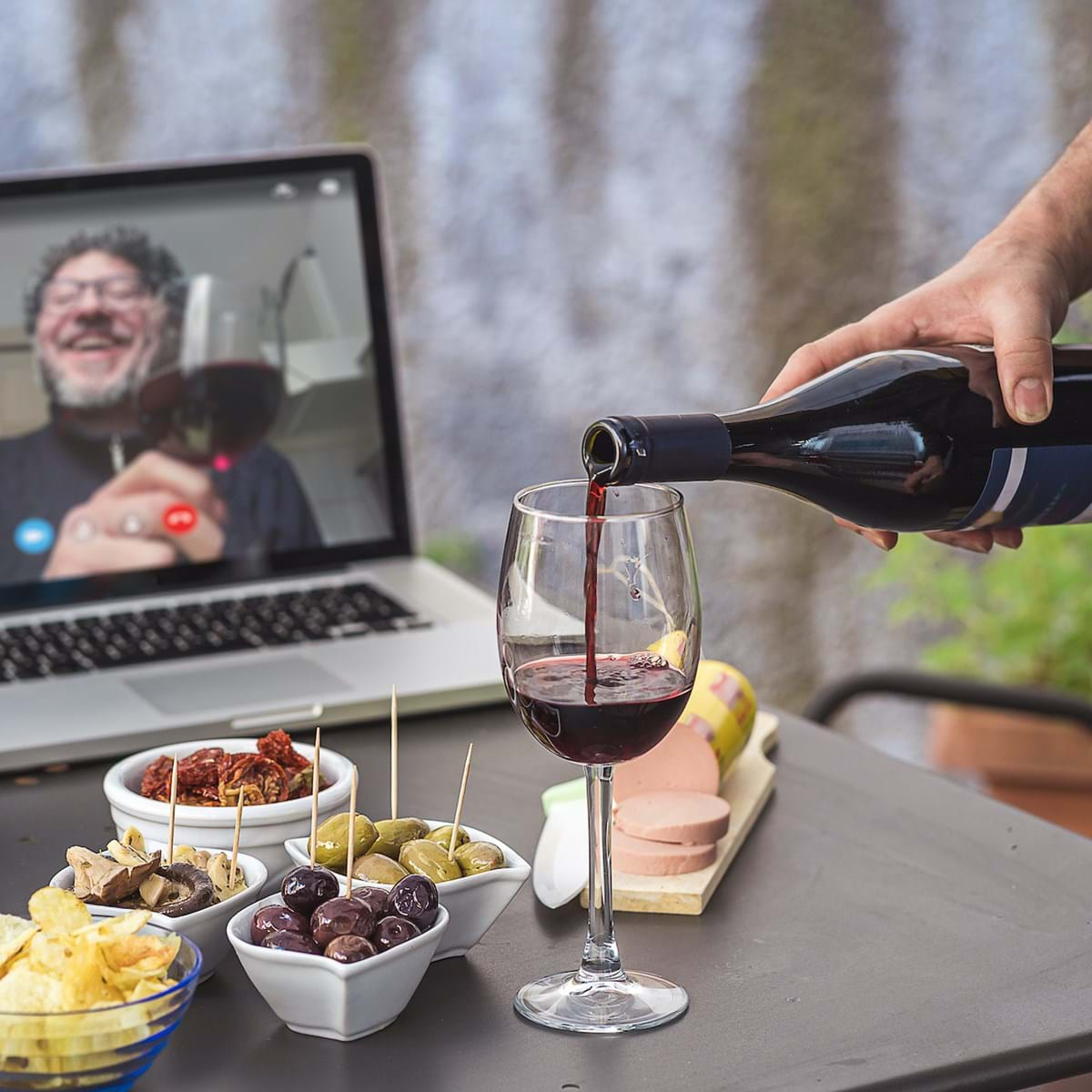 Of course, we hope we will be able to re-commence our in-house programme as soon as possible but until then, we will continue with the zoom tastings. Interestingly it has been an really amazing entertainment opportunity and it has opened up our wine world to those who haven't yet been to one of our in-house tastings. Maybe they feel nervous to attend in a physical group environment or worried they may ask a silly question (there are never any silly questions, we've heard them all), maybe it's the cost of taxi fares home or other factors. Virtual tasters are also able to choose whether or not to ask questions and even whether or not to turn on their video link. Many have been happy to cook throughout the tasting, enjoying our food pairing suggestions and then there's no taxi or bus service home afterwards.

Our virtual tastings have been so successful that even when we recommence tastings in-house again, we will also offer the ability to join us from home at the same time for those that would prefer.
Save the Dates...
We are finalising the details but the following virtual tastings have now been confirmed. 


Friday 2nd July - 7pm - 8:30pm              Think Pink - 6 of our best rosés – A blind tasting with Kasia 

Details of each one will be released on this page very soon but we highly recommend you save the dates so you can snap up the tickets when they are available!

Please do email us at office@dunells.com if you would like to pre-register for any event.
Example Virtual Tasting...
Here is an insight into one of our virtual tastings held on 22nd May 2020 with Doug Shafer, LIVE from California.

Shafer Vineyards is one of the star wineries, not just in Napa Valley but in all of California and is a much celebrated producer of top quality Chardonnay, Merlot, Sangiovese and Cabernet Sauvignon. It is also one of favourites and we were absolutely thrilled that Doug was going to fly to Jersey and host this prestigious event at our Beaumont shop. However, due to COVID restrictions that was unfortunately not possible. Instead, Doug very kindly agreed to host the event live from California via zoom direct to our homes and we are so glad he did. What an event it was!
As you will see from the video below (kindly filmed by our friends at Slingshot) all the wines were thoroughly checked and prepared by Kasia and Maddie, then poured into smaller bottles so our customers could simply pour into their glasses later that day at home. We were then able to taste along with Doug and the rest of the group. 


It was great to still be able to host this much anticipated event which had been in the pipeline for quite some time and had originally sold out in a matter of hours. The wines, all retailing between £45 and £250 per bottle, were simply outstanding and it was great to discuss and enjoy them together albeit not as originally planned.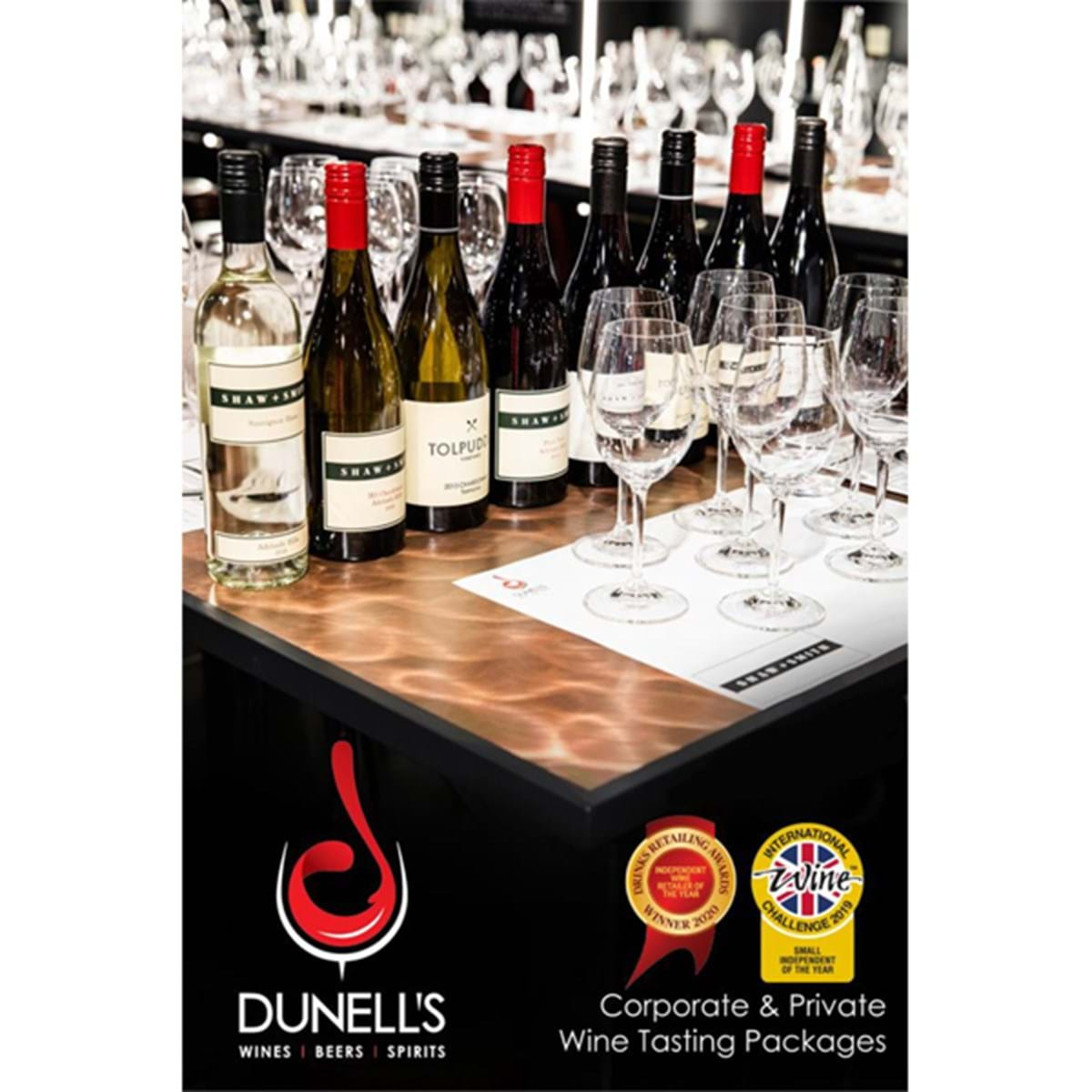 Private & Corporate Wine Tasting Packages
In addition to our comprehensive in-house tasting programme throughout the year, we also offer fully bespoke wine tasting experiences for private and corporate clients in our main tasting room at our Beaumont shop as well as at our town and Gorey shops. 
Ensuring your event is both memorable and enjoyable, we will endeavour to meet your requirements and with the help of our highly qualified hosts, wine tastings can be as informative as they are fun! We use Riedel wine glasses at all our tasting events and can also provide food.

Please download the brochure by clicking the link below to see our packages.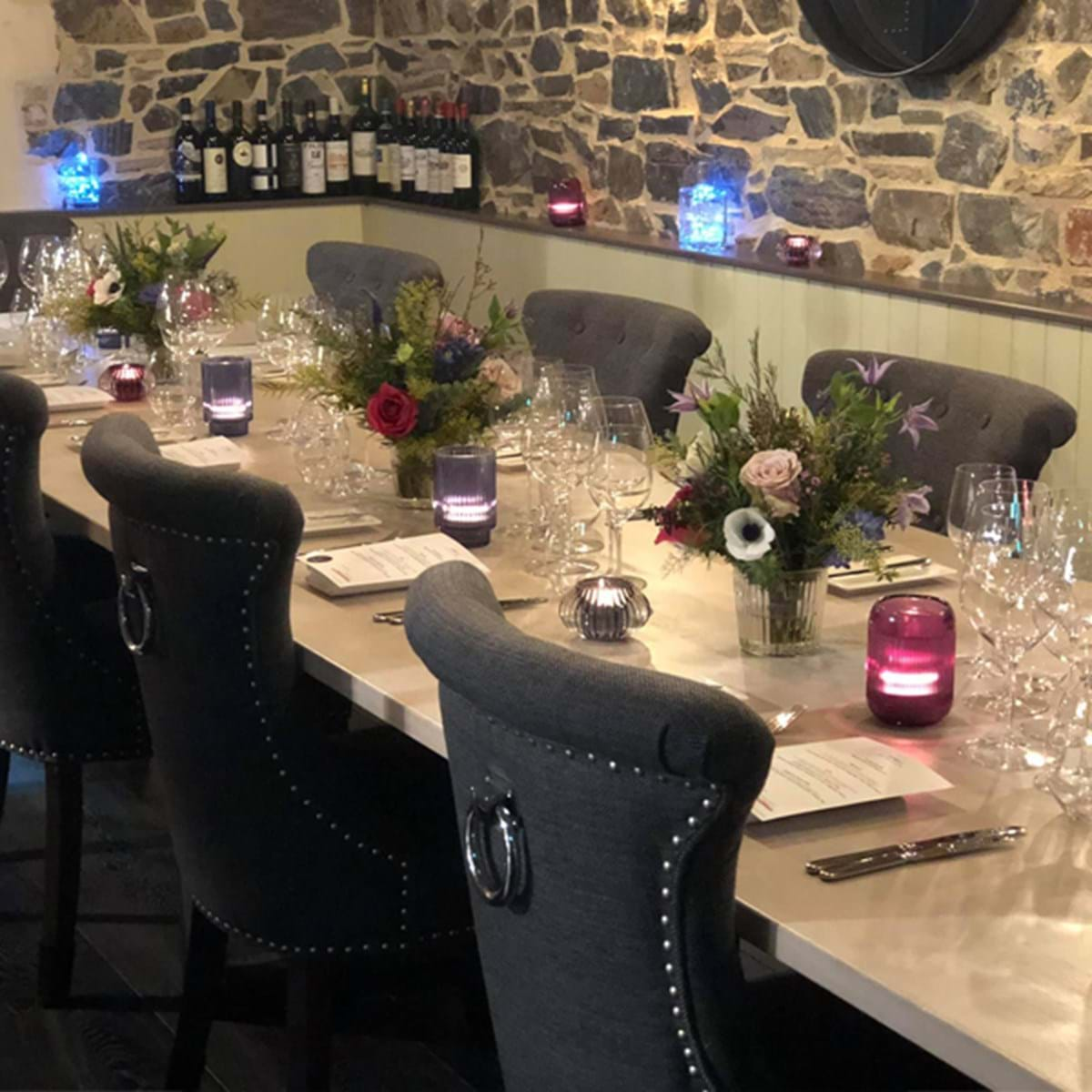 Premium Wine Tasting Packages & Private Wine Dinners
As Covid restrictions start to ease we are now able to host our Premium Wine Tasting Packages and Private Wine Dinners again within our private boardroom at the Beaumont shop.

Our highly qualified team will put together your bespoke wine package to suit your budget and chosen theme* and we can also serve a fully bespoke menu together with the team from Will Gorman Catering & Private Dining. 

A sample menu is provided within the brochure. Please feel free to email events@dunells.com to discuss dates and requirements. 

*T&C's apply