Greywacke is the Marlborough label of Kevin Judd, and the fulfilment of a long held dream.

The name Greywacke was adopted by Kevin and his wife Kimberley for their first Marlborough vineyard located in Rapaura, named in recognition of the high prevalence of rounded greywacke river stones in the soils of the vineyard. Kevin registered the name back in 1993 with the vague notion that he might one day want to use it on a wine label of his own.

This quality focused winemaking venture sources fruit from mature vineyards within the central Wairau Plains and the Southern Valleys. These prime viticultural sites are cultivated using yield restricting vineyard management techniques and intense canopy management regimes. A number of the vineyards are owned by the Sutherland family, while complementary grape parcels are acquired from additional select sites, all located within these sub-regions.

The wines are made by Kevin at Dog Point Winery in the lower Brancott Valley, a facility extended to him by long-standing friends and industry colleagues, Ivan Sutherland and James Healy.

The Greywacke portfolio is primarily based on two varieties, sauvignon blanc and pinot noir, the sauvignon blanc being produced in two distinctly different styles. In addition to this core range of three wines, there are also limited edition releases of chardonnay, and three aromatic varieties – pinot gris, riesling and gewurztraminer. Kevin's signature vineyard photographs provide the unmistakable identity of the Greywacke range.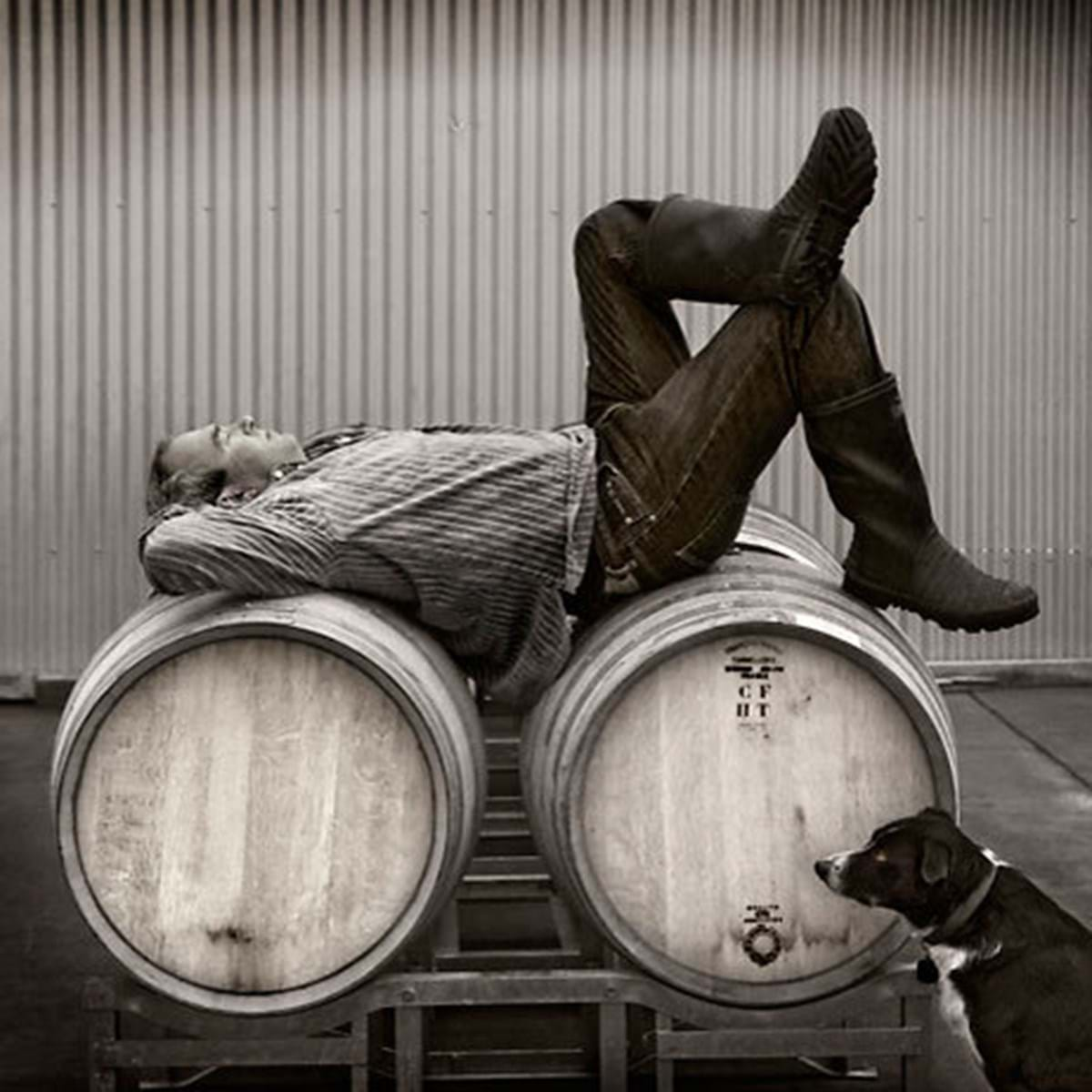 The Wines...
Greywacke's signature Wild Sauvignon is arguably Kevin Judd's flagship white wine. Fermented in old oak barrels using wild yeast, this is an alternative, intricate style – a textured wine with a lingering savoury finish of tarragon and lightly-smoked tea. A Sauvignon of considerable depth and opulence, created by fermenting Sauvignon Blanc entirely with naturally occurring yeast for an extended period, sometimes for almost a year after harvest.

The classic Marlborough Sauvignon Blanc shows vibrant, tropical fruit and lively acidity and is highly praised by wine critics, year after year.

Kevin's opulent Pinot Gris displays wild ferment complexity and a subtle note of sweetness, while his Riesling has a ripe lime citrus and mineral character, beautifully balanced by its refreshingly vibrant acidity.

The Chardonnay and Pinot Noir are both pinnacle examples of their styles. The Chardonnay is fermented with indigenous yeasts in French oak barriques (20% new), and goes through complete malolactic fermentation, producing a savoury, rich and powerful wine with great texture and concentration. The Pinot Noir is fermented with a portion of whole bunches included in the open-top fermenters, before being racked into French oak (40% new) for 16 months – the resulting wine is highly fragrant, with a rich but fresh structure and a generous palate.

The Botrytis Pinot Gris is exotically scented, with a silky texture and elegant structure, with a long, lean finish.
Our favourites to go with Greywacke - Marlborough, New Zealand
`