Malt of the Month, written by Oliver Pinel - 31st August 2023
31st August 2023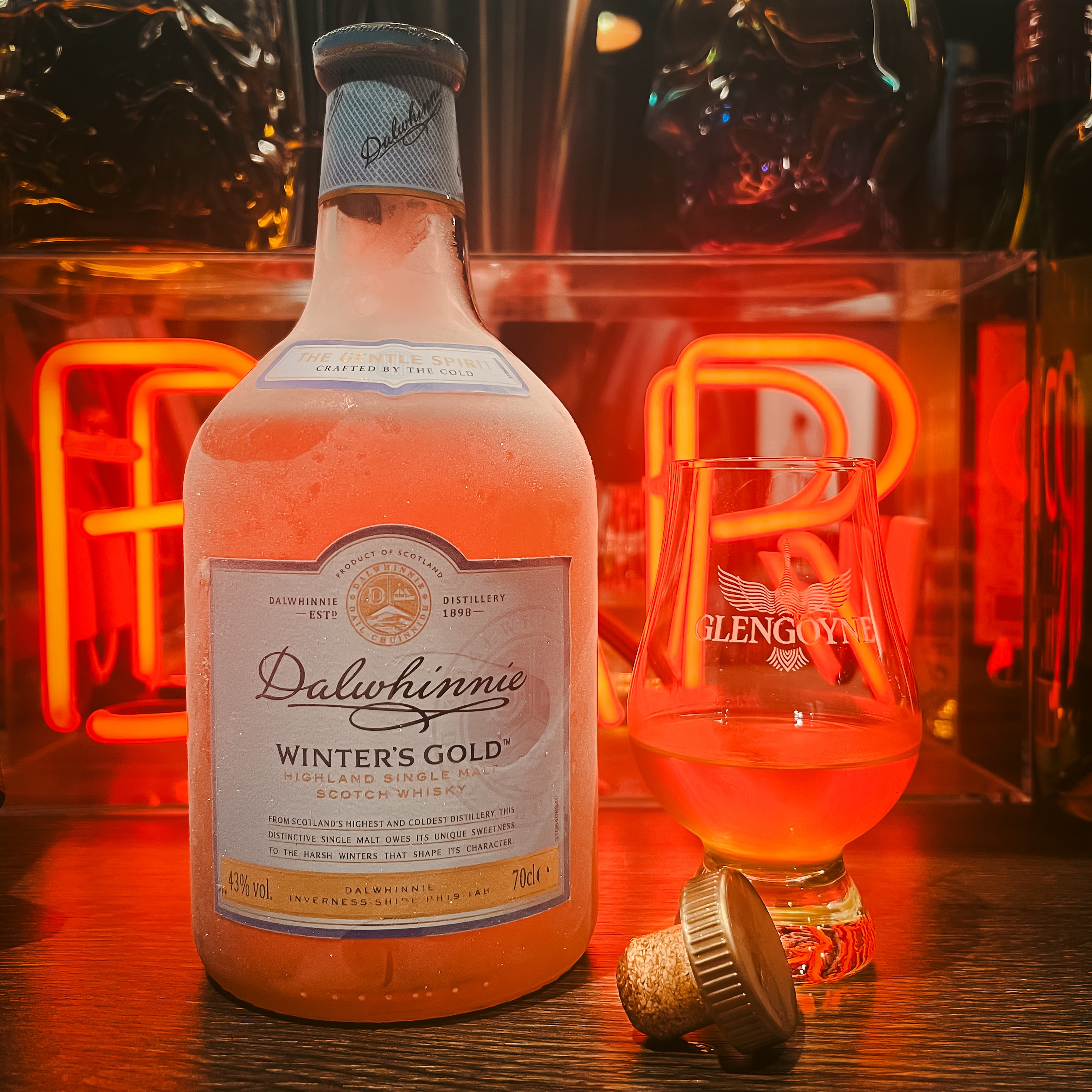 A glorious yet bizarre sight pulling a bottle of whisky from the freezer. I wouldn't usually associate a frozen bottle with whisky but hey, who said the whisky industry can't innovate!
Immediately noticeable after popping the bottle on the countertop is what could be assumed as louching… but don't be fooled, that's just the bottle reacting to the change in temperature. The liquid is chill filtered meaning the liquid won't go cloudy in the glass when water is added. Golden amber in appearance but there's no doubt this is a super young spirit.
Here are my tasting notes:
Nose - Lots of stewed apple, rhubarb candy, zesty light citrus, lovely maltiness with a light smokiness dominating the end. After letting the spirit warm, the heather and maltiness dominates the nose with lots of herbaceousness on the back of the palate.
Palate - immediately spicy yet refreshingly mellow with a backbone of herbaceousness, heather and notes of old oak, candied apple, stewed raisins with lots of honied maltiness and a slight touch of smoke.
Finish - Nutty on the finish but nice and clean and simple
Overall - A classic highlander with a backbone of maltiness, lots mellow fruity character, a light but noticable of oakiness and dried fruit from the ex-sherry, lots of heather and slight smokiness once the spirit warms up. The novelty of pouring straight from the freezer definitely isn't lost on me, this is a great demonstration to how temperature affects whisky when tasted freezing cold and at room temperature. Overall, a brilliant sipper that can be enjoyed by all Whisky lovers.