A Taste in Time - A unique experience awaits...
30th May 2023
Buy yourself a taste in time.
Many of us can't justify buying some of the world's top & most iconic wines. Their quality and scarcity mean there is less and less available and this in-turn pushes prices higher and higher every year and with every new vintage release.
Many of these wines will also take many years to come to maturity and when they are finally ready, temptation to sell will probably outweigh the desire to open a bottle (let alone break into a case).
We are offering what we believe to be a unique opportunity to buy a 'portion' of a bottle now with a view to tasting it in years to come. We will secure the wine now and it will be stored (along with anything else we chose to taste with it) in our temperature-controlled storage facility.
*****
Terms & Conditions
On receipt of your order & payment you will be issued a certificate of ownership for the product. This can be in any name which means you can gift it to or pass it to a third party.

We will record your details on our system as the owner of this 'portion' of the product. If you decide to gift or pass this to a third party you will need to inform us of the change of ownership so we can update our records.

We will notify the owner of the product (recorded on our system) within 3 months of the intended date of the tasting.
We do not accept responsibility for any faults in any of the products at time of tasting. We will not replace any wines found to be faulty.

Please note - we need to sell all 8 'portions' for this tasting to go ahead. In the event that we do not sell all 8 'portions' we reserve the right to cancel the tasting and a full refund (at invoice price) will be made.


Our first offering is the thrilling Screaming Eagle from Napa Valley, California.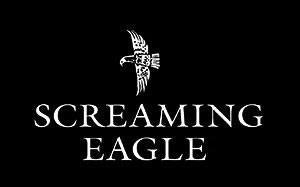 We will be offering 8 tasting portions (appx 75cl) from a bottle and we plan to do this in 2027. We will also put aside some Krug 2002 Vintage Champagne that we will open for a glass on arrival.
KRUG Vintage Brut 2002 (from Bottle)
THE WINE ADVOCAYE Rating: 97+ points
Drink Date: 2018 - 2030 - "Krug's 2002 Brut (ID 415064 – disgorged IV/2015) has an intense citrus color and opens with a generous, intense yet fine and precise bouquet that indicates great depth and elegance. Red fruit flavors on the nose lead to a generously rich yet pure, highly refined and elegant palate, with lots of ripe cherry fruits and delicious yeasty flavors. This is a highly complex and tensioned but beautifully balanced 2002 with a charming dosage that gives perfect roundness. The finish, however, is clear, fresh and well-structured, if not taut, and very mineral. Tasted in Reims in April 2018." - Stephan Reinhardt.
***
SCREAMING EAGLE Second Flight 2014
JAMES SUCKLING ***** 97 Points
5 May, 2017 – Intense blackberry and blueberry aromas with hints of fresh mushrooms. Black truffles, too. Full-bodied, tight and chewy with polished and velvety tannins. Long and muscular finish. Energetic. December 2016 availability. Needs four to five years to soften but it's impressive now.
***
SCREAMING EAGLE The Flight 2019 (new name for Second Flight from 2015)
JAMES SUCKLING ***** 99 points
Extremely floral and aromatic with violets and lavender throughout. Black olives, too. It's medium-to full-bodied with firm, very fine-grained tannins that run the length of the wine. Goes on for minutes. A greenish undertone comes out at the end with some spearmint, green tea and green olive. About two-thirds merlot. Best after 2028, but already stunning.
***
SCREAMING EAGLE Cabernet Sauvignon Napa Valley 2019 (from Bottle)
JAMES SUCKLING 99 points
"Lots of crushed berries, such as raspberries and blackberries, with spearmint and crushed stone, as well as redcurrants. Full-bodied with regal tannins that build on the palate as you taste it and flow over like a gentle waterfall. Such a beautiful, subtle and graceful texture. Best after 2027."
***
SCREAMING EAGLE Cabernet Sauvignon Napa Valley 2020 (from Bottle)
JAMES SUCKLING 99 points
"Fabulous aromas of cabernet sauvignon with blackcurrants, blueberries, bark, fresh mushrooms and violets, follow through to a full body with an elegance that builds at the finish, leaving you with a freshness and minerality that goes on for minutes. Unique wine in so many ways. A blend of 76% cabernet sauvignon, 18% merlot and 6% cabernet franc. Best after 2028."