We have WON a Regional Merchant Award!
11th July 2022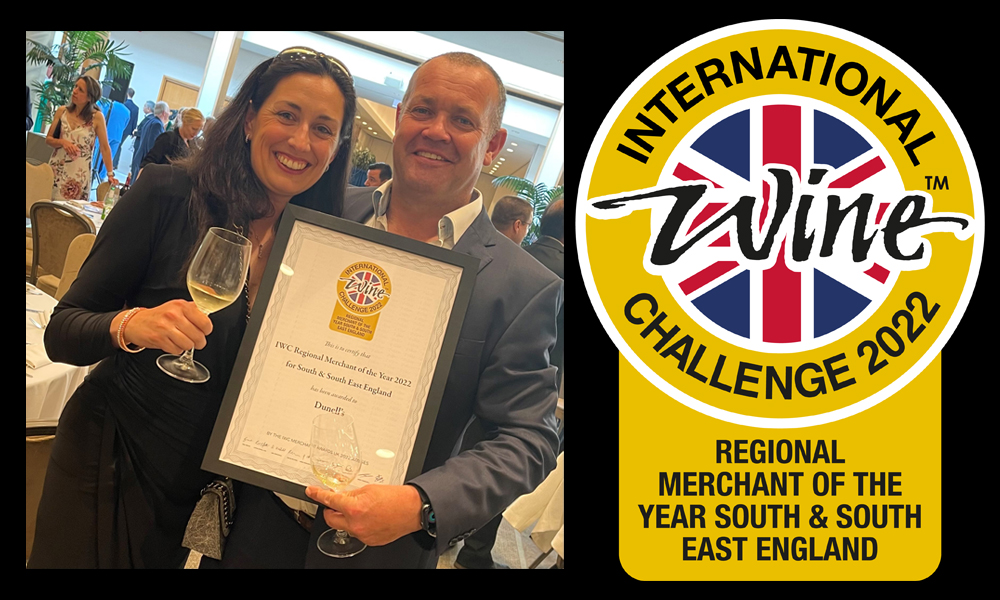 Just back from London and Neil and I are delighted to announce that Dunell's has once again been awarded the International Wine Challenge Regional Merchant of the year for South & South East England 2022. We collected the award last Thursday evening at the Hurlingham Club! 

To receive this prestigious award is something to be very proud of. Our team's dedication and continued hard work with our ever-increasing portfolio together with providing a first-class customer experience and our continued investment in the company, is a winning combination!

On presenting the award, Tim Atkin MW said...

"What a year and huge investment in the infrastructure of the firm from warehousing to their vehicles and their website. A thoroughly professional business that knows what it's doing and does it extremely well. Well done guys."
I would like to thank everyone who commented and messaged us on our social media pages as it was announced. They are all very much appreciated. Without your support and custom, we wouldn't be where we are and for that we can not thank you enough.

Neil and Jane