Description
A fantastic treat from the Plantation range originally created by the company's cellar master Alexandre Gabriel and drinks historian David Wondrich for Tales of the Cocktail in New Orleans in 2015. To make it, they infuse the rinds of Queen Victoria pineapples in their white rum for a week then distill it and infuse the fruit of the pineapples in dark rum for three months. These are married together and left to age in casks for three months. Pineapple deliciousness galore!
Also, if you're wondering about the name, it comes from the character Reverend Stiggins in Pickwick Papers, whose favourite drink was 'pineapple rum'.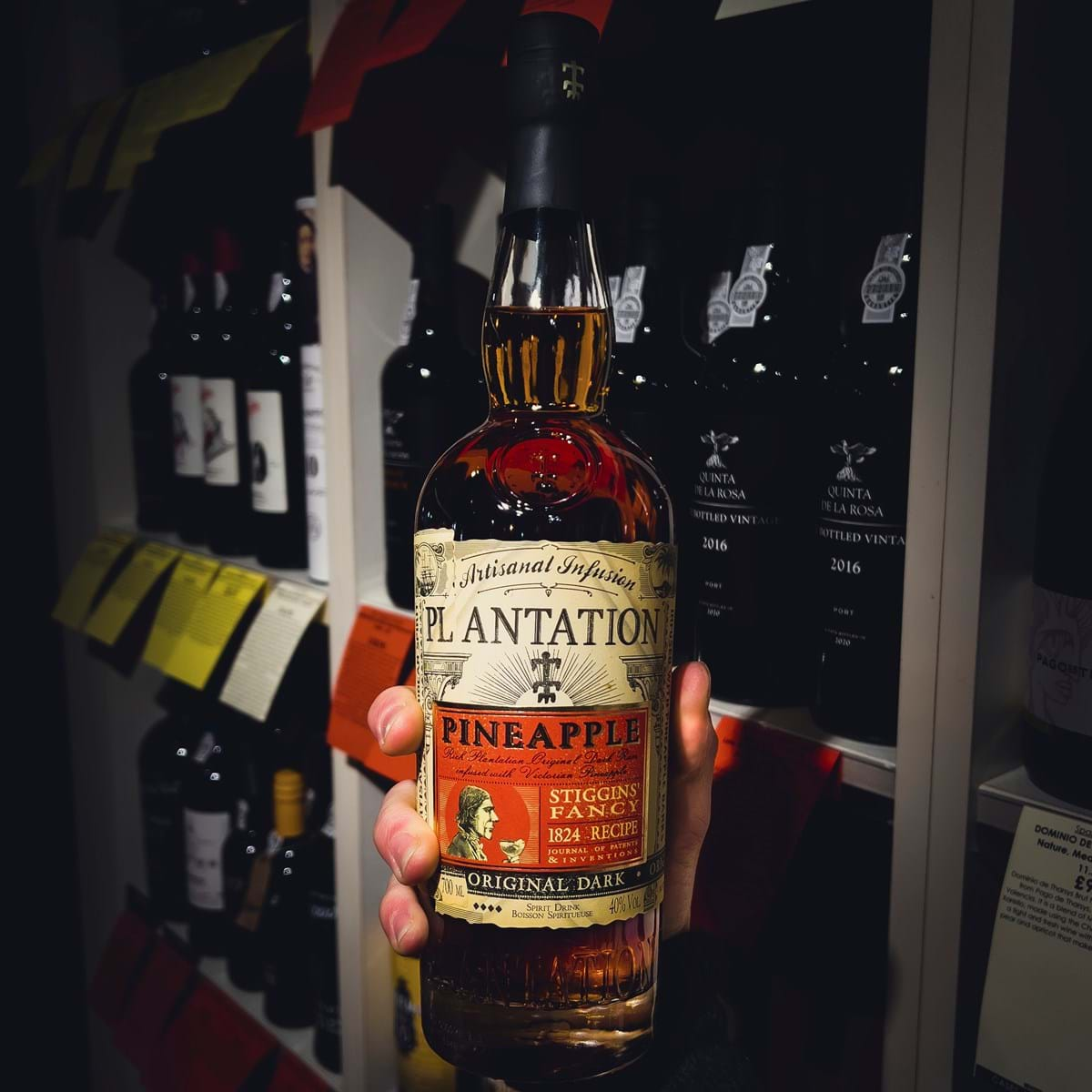 Oliver's Review!

An apple a day keeps the doctor away! (Pineapple too...) This gem holds a special place in my heart, not only because it's absolutely delicious, but because it kindled the fire that led me to love spirits. Plantation Rum understands rum, it understands its complexity, its refined taste and the world's passion for it. Plantation Stiggin's Fancy Pineapple became an icon by infusing Victoria pineapples with Plantation 3 Stars Rum, then by infusing the pineapple fruit in Plantation Original Dark Rum and finally blending the two concoctions. What's left is this masterpiece of flavour!
My tasting notes:
- A mild hit of pineapple 🍍 followed by a passing waft of pink lady apples 🍎, tobacco and oak finished with a very slight earthy rhubarb
- Evident pineapple 🍍 for starter, a hit of espresso ☕  for main and a toffee apple for dessert
- To top off the flavour experience a slight oak. This rum doesn't have too much of an aftertaste.
My rating: 8.5/10
With easily the best label design in the rum industry, this rum is an exceptional example of a rum-done-right in the world of flavoured rums. Love it, love it, love it!

Oliver Pinel
Instagram - @thespiritofbeaumontjsy
You may also be interested in