Introduction...
With the abundance of fresh seafood in Jersey, it's hard to know where to start. In general seafood tends to have quite rich flavour with a salty edge craving a counter-balance of light, fruit flavours and adequate acidity, meaning a fresh, dry white wine (or a sparkling wine) tends to pair best but it really depends how it is prepared. Always consider the texture and tenderness of the shellfish and how it's been cooked – the more delicate the meat, the more elegant the wine should be.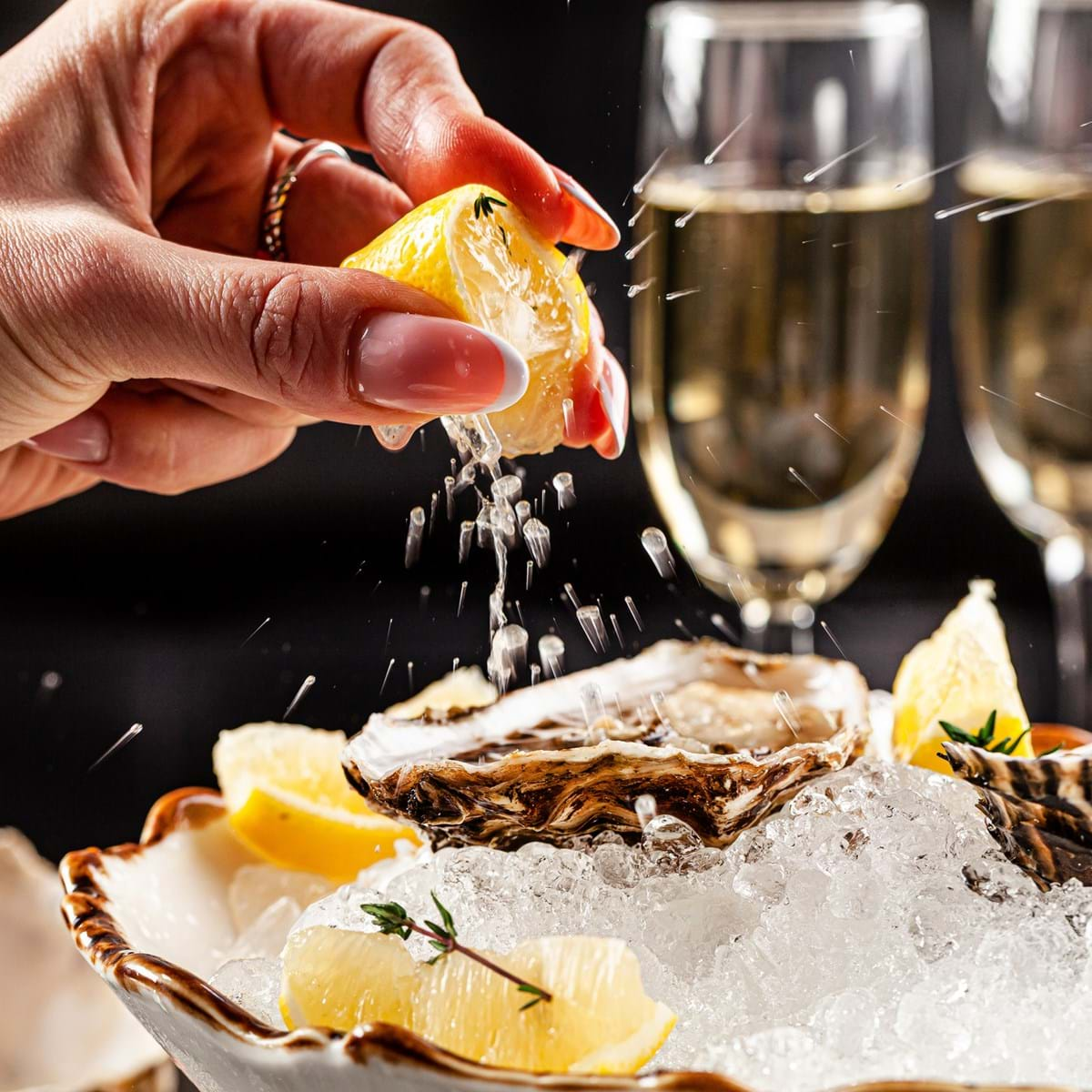 Oysters and Moules
Jersey Oysters and Champagne, oh definitely!! However there are other excellent combinations like a classic Chablis, a crispy Vinho Verde or an Albarino. One of my favourite pairings is the PAZO SENORANS 'Val do Salnes' full of mineral, salty and stone fruit flavours which complements the oysters and cleans the palate beautifully. Alternatively, if you like a dry sherry, Fino will be terrific too, especially if they are served in tempura butter.
For classic moules mariniéres, what can be better than Muscadet sur lie from Nantes coast which is the perfect regional pairing. If the moules are prepared with Asian style ingredients like lemongrass, chili and ginger, consider a more fragrant white like a Sauvignon Blanc, Gruner Veltliner or a Torrontes.  The SUSANA BALBO Signature White Blend will work a treat here!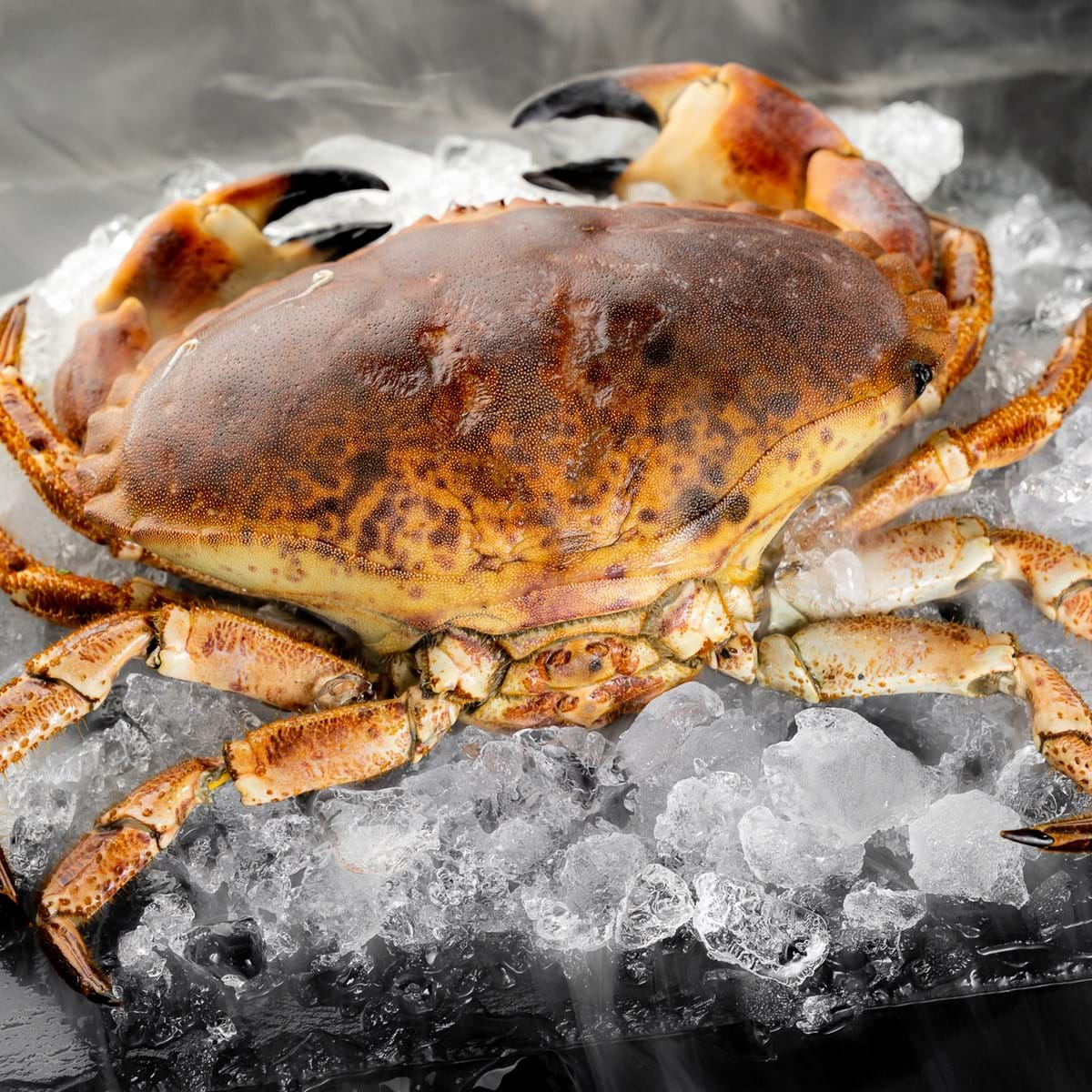 Crab
This wonderfully delicious white meat is definitely best with a crisp, classic Chablis or fine white burgundy such as a young Puligny-Montrachet if you want to be able to taste the delicate meat. A simple crab salad will also be excellent with a Sancerre or Pouilly Fumé.
If both white and brown crab meat is used in the dish, then consider opening a slightly fuller-bodied white. For a dish such as a crab crostini served with samphire and shaved fennel, a Spanish Godello from Galicia such as RAFAEL PALACIOS Louro Godello would be phenomenal.
A spicy linguine with crab that usually includes garlic and red chilli, a citrussy Sauvignon Blanc, dry Riesling or a Soave would be a great match.
There are too many crab dishes to mention but a crab bisque which is rich and luxurious with a dominant flavour of brown crab meat - a weightier oaked Chardonnay or a white Rhône blend of Roussanne, Marsanne and Viognier would be ideal. For a truly luxurious pairing try STEPHANE OGIER Condrieu Jacques Vernay.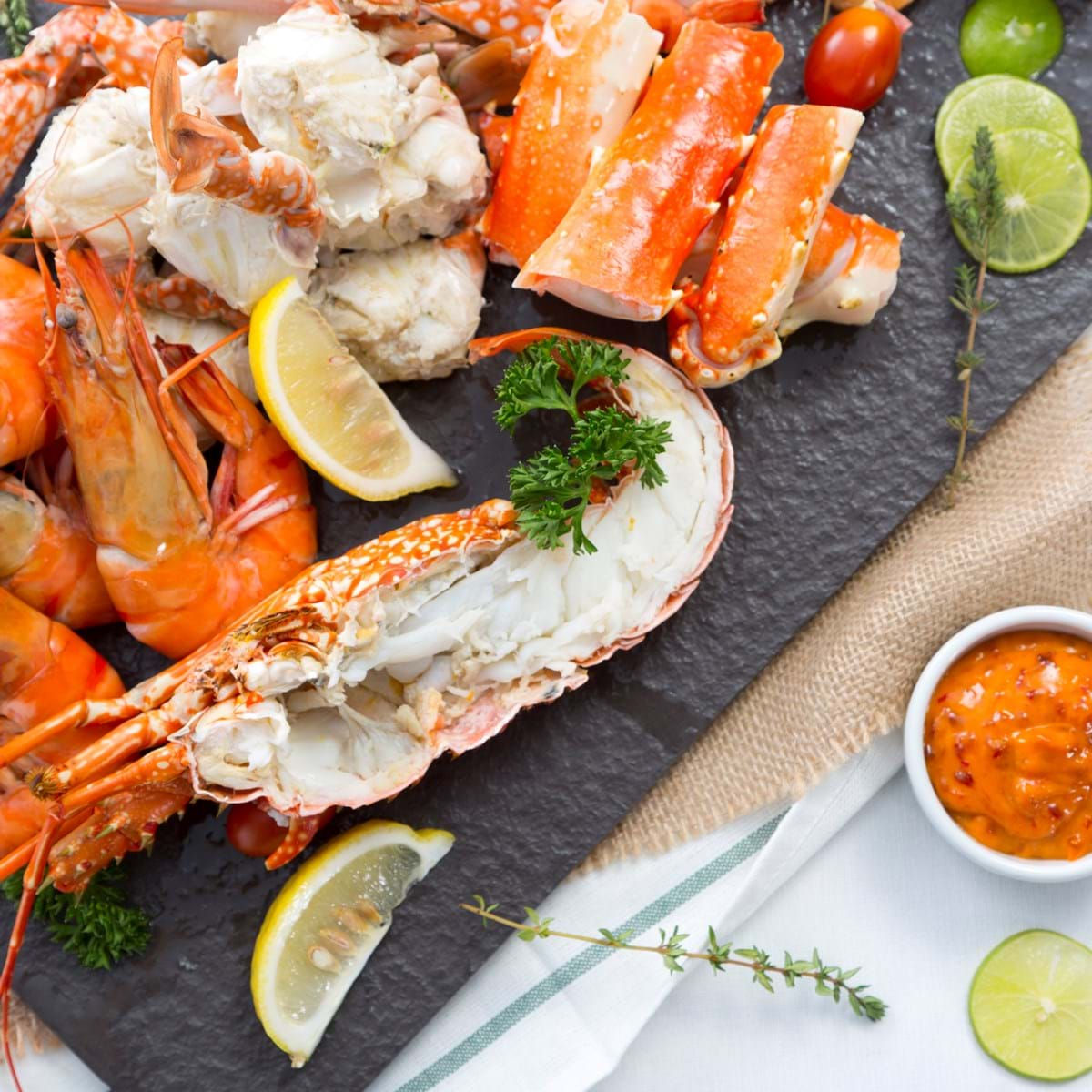 Lobster/Langoustines/Prawns
Lobster contains a high amount of protein and as a result they are quite meaty with a lot of natural sweetness.  Traditionally they are prepared with butter, lots of garlic and herbs like tarragon or in a termidor sauce and would go perfectly with a high quality, rich, barrel-aged Chardonnay like DE MORGENZON Chardonnay Reserve but an aged Champagne with a creamy, biscuity notes would be equally excellent.  
Langoustines have a similar sweet taste to lobster and are classically served on a bbq with lots of garlic. Here a Chardonnay would go down well too but it is worth considering a dry Provençal rosé or a Bandol rosé, especially if you are sitting in the sunny garden.  If the langoustines (or even the lobster) is served with an intense shellfish sauce like thermidor or bisque, do try a Tavel Rosé from CHATEAU D'AQUIERA with its delicious, rich and spicy aftertaste.
For prawns like with anything else, it depends on how you prepare them. In the south of Italy they are served raw (or with simple lemon juice) with a well-chilled glass of Fiano. Simply served in shells will need a delicate and not too aromatic white like Muscadet, Vino Verde or this delicious and elegant BENITO FERRARA Greco di Tufo. Grilled or fried prawns with garlic and chili will require a more aromatic white wine so here Sauvignon Blanc will be perfect (which adores garlic). Finaly a classic version with Mary-Rose will be best with a richer white wine like Vouvray or an off-dry Riesling.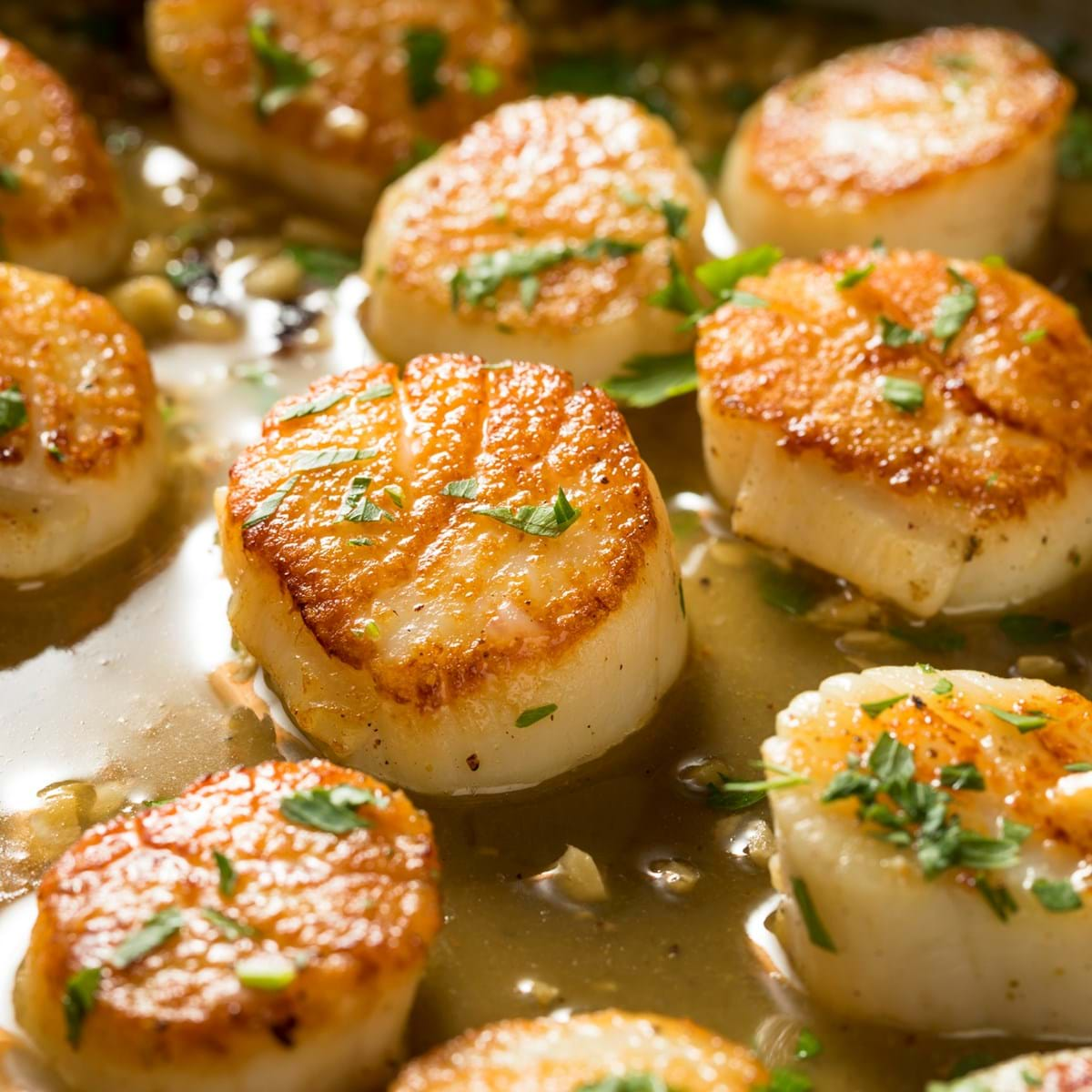 Scallops
Scallops are rich and buttery in texture with a hint of sweetness and a delicate nutty flavour and are very versatile. They are perfect to marinate with lime juice and chilli like ceviche as they don't lose their texture. My favourite choice here would be a dry Riesling from FRANKLAND ESTATE but a zingy and aromatic Torrontes or Gruner Veltliner would be excellent too.
If scallops are served with a rich creamy sauce or on a parsnip or potato mash, then a richer, more textured white wine would be ideal. A Viognier or white Rhône like CAVE FAYOLLE Crozes-Hermitage Les Pontaix, would be perfect. If grilled pancetta or chorizo is served with the scallops, a lighter red (like Gamay or Pinot Noir) would also be a good pairing if you fancy red wine.

These are just a few suggestions but there are, of course, many more. Please do visit our shops, drop us an email at office@dunells.com or message us in the online chat. We'll be glad to help!

By Kasia
DipWSET
Our favourites to go with Seafood
`