Introduction...
The age old question of which type of wine to pair with fish, red or white? The answer depends on the fish you're cooking or eating. If you are a red wine lover, please choose one that has fresh acidity, light body and very low tannins (like Pinot Noir, Gamay or light Grenache) as tannins paired with fish will leave an unpleasant bitter, metallic aftertaste.
Here, we can broadly divide fish into four main categories: White fish, meaty fish, oily fish and sushi. This combined with how you will be cooking and serving the fish determines which wine to drink with it!
White Fish
White and delicate fish, such as Plaice, Brill and Sole are generally described as having mild, sweet and delicate flavours. They are usually simply served and can be enhanced with subtle flavourings like lemon and dill, requiring a lighter, fresher and more mineral style of wine with higher acidity; for example Albariño, Sancerre or Muscadet in order not to overpower. The simple flavours love being paired with a Sauvignon Blanc and so we recommend DOMAINE DE CHEVILLY Quincy from the Loire Valley.
More medium textured fish, such as Cod, Haddock, Bass and Bream have more robust texture and tend to be used in dishes with richer sauces, spices and strong-flavoured herbs. They also demand a richer wine like a fruity Chenin Blanc or aromatic New Zealand Sauvignon Blanc. Seabass with fried capers and a lemon and brown butter dressing for example, combines the citrus zing of the lemon juice and zest, with the rich nuttiness of the brown butter and topped off with salty, crunchy capers and will be nicely complemented by the delicious DOMAINE SCHIEFERKOPF Dry Riesling from Baden.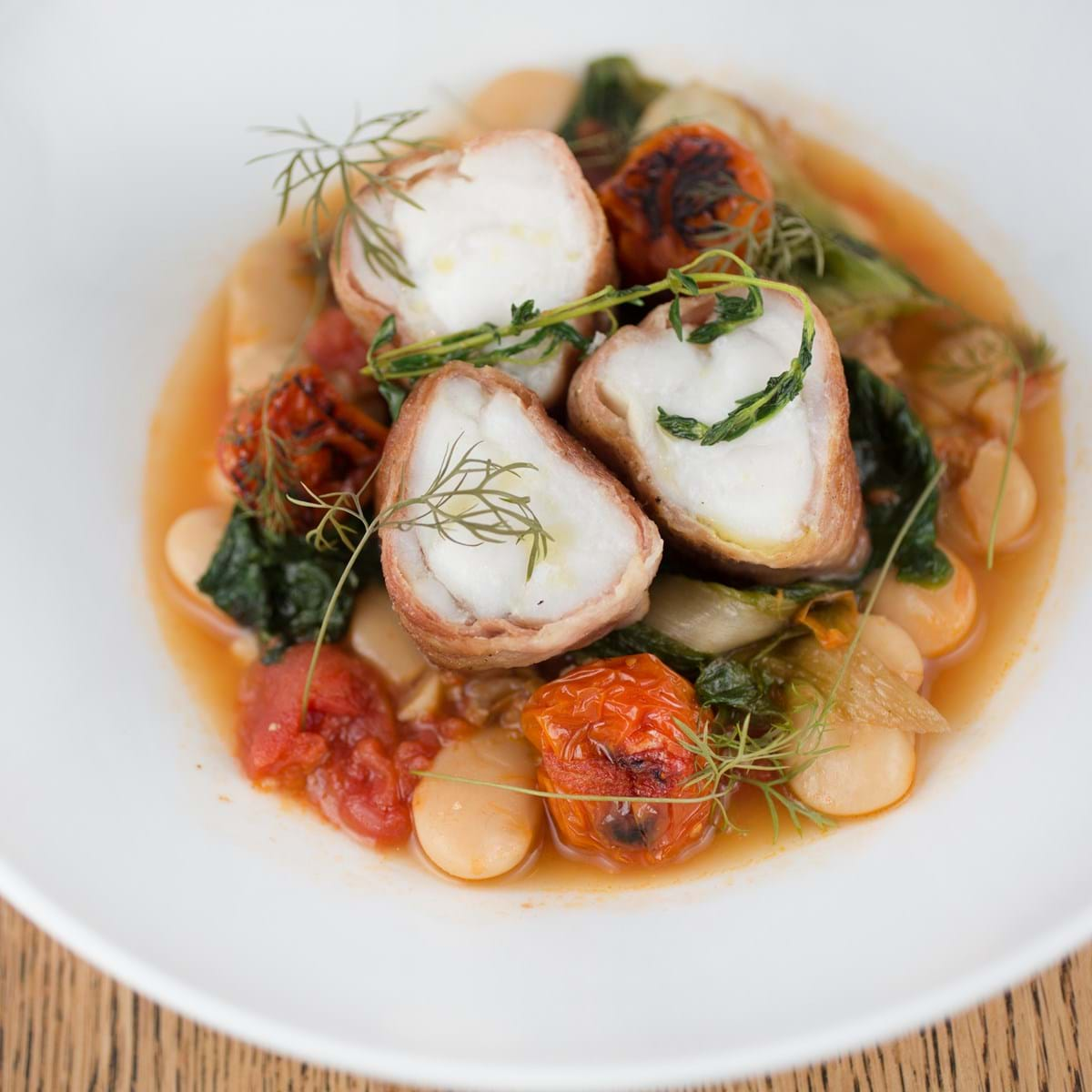 Meaty Fish
For meaty fish like swordfish and monkfish the range of wine styles to choose from increases, as rosés and lighter reds will often work better than whites.
For example, monkfish wrapped in bacon, given how meaty the fish is and the depth of flavour gained from the bacon, lends itself towards a fruity red low in tannins like the gorgeous Argentine Mencia VER SACRUM Dona Mencia de Los Andes.
Provençal style bouillabaisse would pair perfectly with a rich and spicy TAVEL Rosé Chateau d'Aqueira. The tomato, chilli and garlic in the dish help balance out the soft tannins that would normally be undesirable when eating fish.
A classic fish pie pairs faultlessly with a rich oaked white. The silky sauce and the smoked fish marry extremely well with the fuller body that you get from an oaked Chardonnay either from Burgundy, California or South Africa for example.
Meaty fish can however also stand up to more robust flavours, found in Asian cuisine such as chilli, ginger, miso, lemongrass and soy. These dishes would demand a rounder wine with more character such as ripe and fruity Chenin Blanc / Vouvray or a Mosel Riesling to stand up to the substantial flavours in the dish. A spicy fish curry would be perfectly enhanced by GREYWACKE Pinot Gris from Marlborough.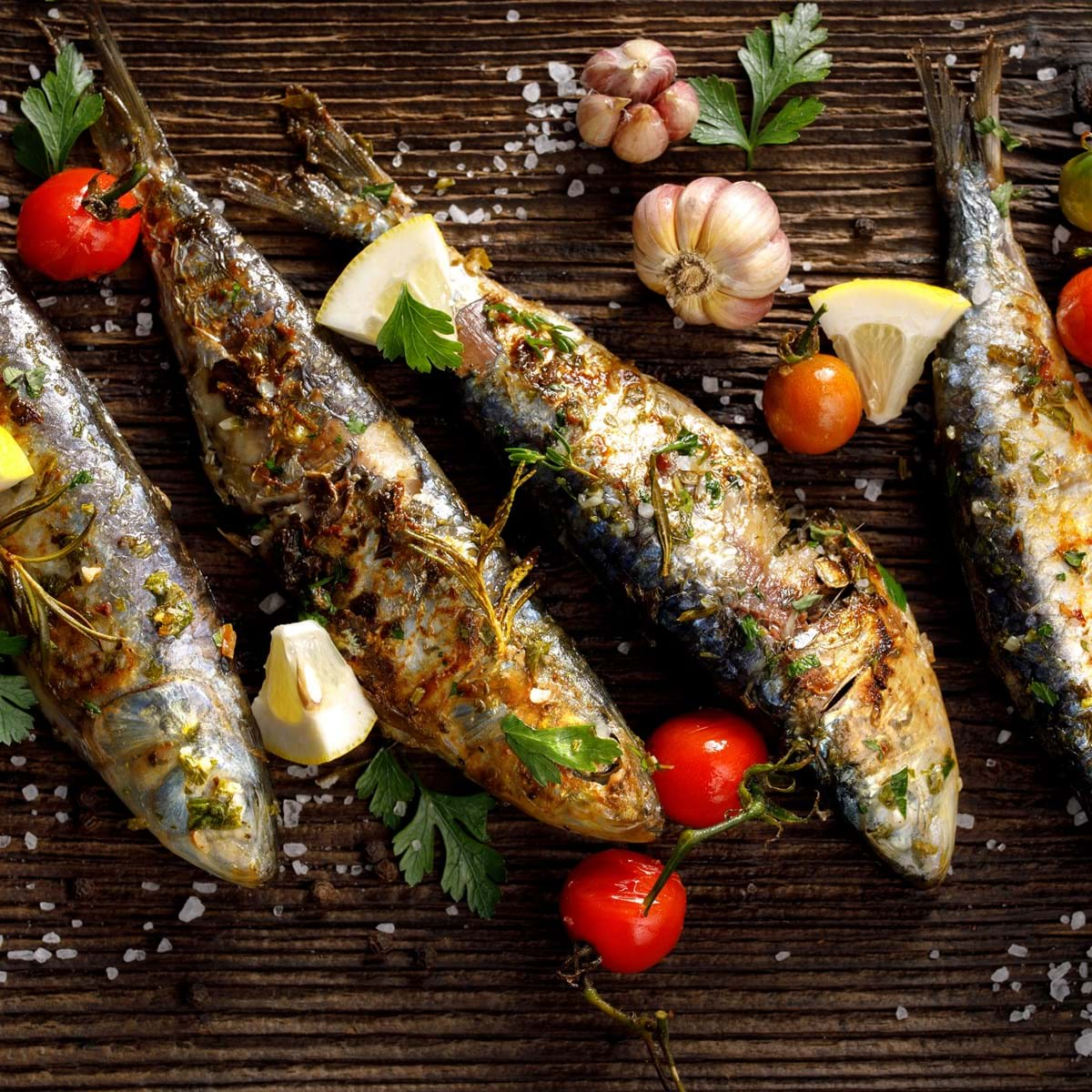 Oily Fish
These include Sardines, Anchovies, Tuna, Salmon and Mackerel and tend to be richer and more distinctive in flavour than white fish but can be paired equally well with delicate spices as they can with bolder ingredients but you need to consider how they are prepared.
For example, a simple poached salmon and Jersey Royals dish would be classically served with nicely chilled Chablis such as NATHALIE & GILLES FEVRE Chablis AOC for an idyllic light summer lunch.
Try barbecue sardines or mackerel with a mineral Albariño, zingy Picpoul de Pinet or a Loire Sauvignon Blanc.  Portuguese version of Albariño called QUINTA SOALHEIRO Alvarinho from Minho would be superb.
For smoked fish like salmon it is best to choose full-bodied white wines (Chardonnay or a rich white from Rhône Valley) but sometimes, Beaujolais style red or a light Pinot Noir would work too! Or for a posh smoked salmon canapé match, a vintage Champagne would be delightful but can also be served with a WiessBier (wheat beer) for a lighter, fresher pairing.
Sushi
Fatty pieces of fish served raw need higher acidity to cut through fat, while leaner raw fish need softer, round wines.
For Tuna or Salmon served raw (sashimi style) some may argue that delicate Rosé Champagne or a Provençal style Rose is an unbeatable match. In fact, as long as you stay clear of oak and high tannins, a disastrous mismatch is quite unlikely.
Because sashimi is all about simplicity and purity of ingredients, generally dry wines with fairly low alcohol, citrus acidity and delicate aromatics, like a Muscadet, Chablis or Albariño is a good option as it won't interfere too much with the delicate flavours.
Alternatively choose one of our very popular Sakes. We strongly recommend trying it with TSUJI HONTEN Junmai Nama Gozenshu 9 Bodaimoto Mountain Stream.

These are just a few suggestions but there are, of course, many more. Please do visit our shops, drop us an email at office@dunells.com or message us in the online chat. We'll be glad to help!

By Maddie - WSET3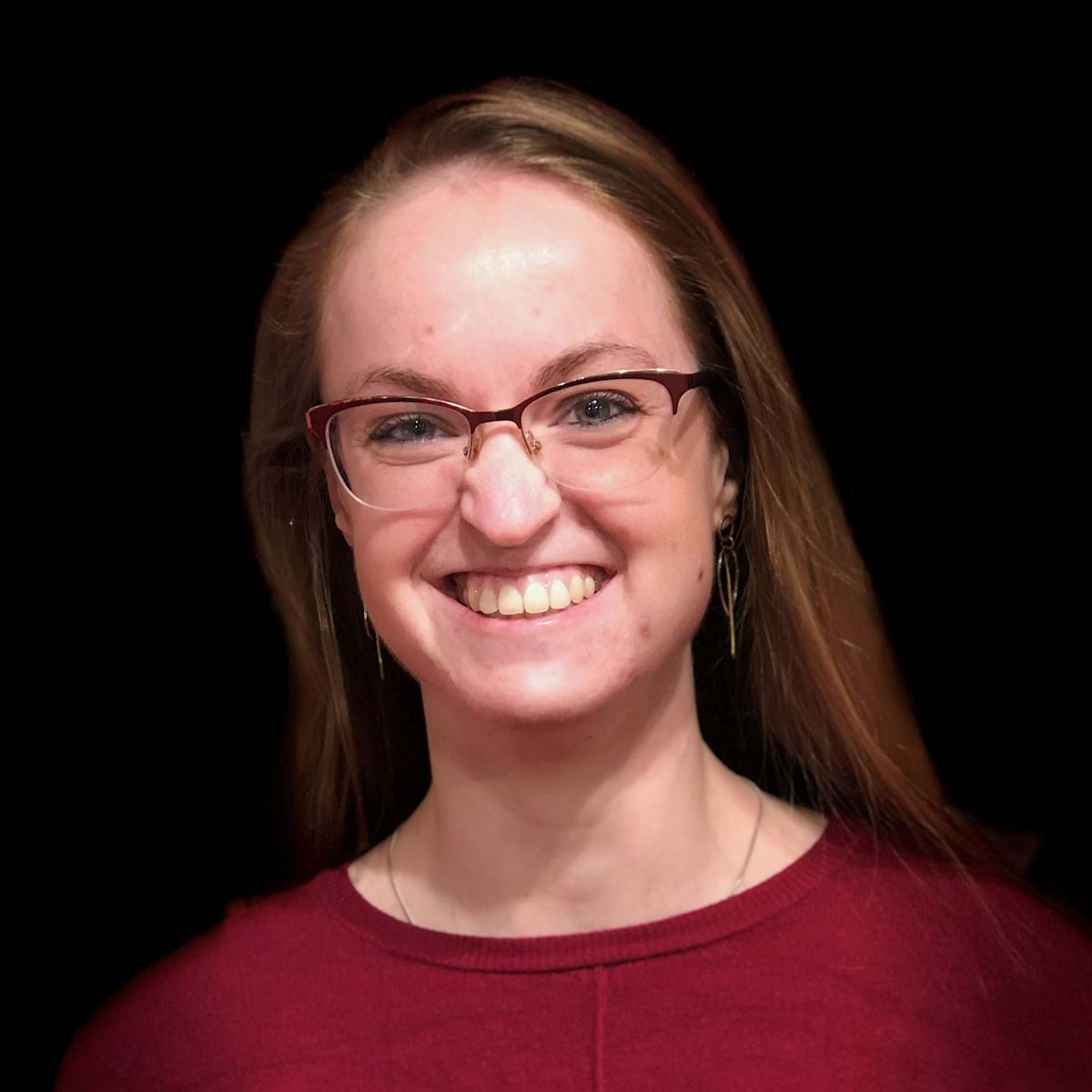 Comments from our expert Maddie
---
"A lazy but decadent supper for me is a fish finger (they must be fried, the oven doesn't quite do the job) on thick, well-buttered white bread with fried capers and a roughly chopped tartare sauce. And being a sucker for sparkling, a glass of Berlucchi Franciacorta 25 is a perfect treat for me!"
Our favourites to go with Fish
`