Introduction...
When choosing wine for sweet dishes, the general rule of thumb is that desserts should be matched (or even slightly outweighed) by the sweetness of the wine paired with it.
The sweetness in the dessert makes wine taste less sweet so dry white wines will appear astringent, thin and even metallic. Therefore the wine needs to be at least as sweet as the dessert. Delicate, fresh and fruity dessert will require a more refreshing pairing with higher acidity; more substantial dishes need heavier wines with more residual sugar and only the heaviest and sweetest wines (and port) will work well with very rich, dense desserts as well as with chocolate.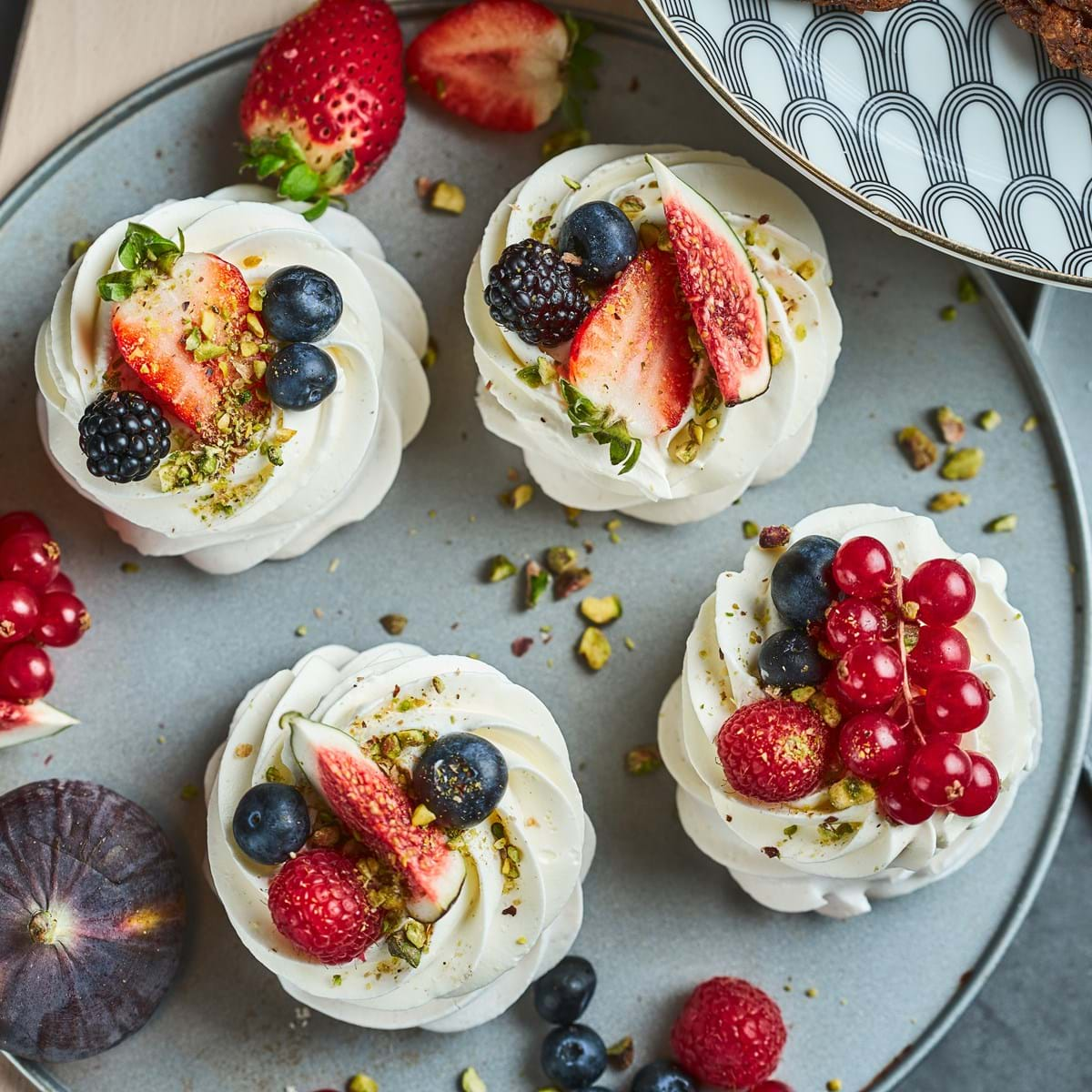 Fruit based desserts
Fruit based desserts are usually not hugely sweet but rather refreshing with high acidity. Ideally it is best to match the flavour profile of the dessert, its sweetness and acidity with the wine. When in season, apricot and peach dishes are sublime with noble rot dessert wines (like classic Sauternes or Tokaji for example) because they echo each other's flavours.
Tarts and flans with apples and rhubarb are high acidity and so is Late Harvest Riesling like SAINT CLAIR Noble Riesling 'Godfrey's Creek' from New Zealand which will work perfectly with the desserts.
My favourite hot weather dessert is strawberry pavlova which is super light and refreshing. A cloying sweet wine would kill the dish so look for a refreshing and easy drinking option.
The classic pairing would be Champagne or Kir Royale but an aromatic, slightly sparkling Moscato d'Asti would work even better with strawberries. You should definitely try G.D. VAJRA Moscato d'Asti Frizzante.
Zesty lemon, almond and passion fruit cakes and tarts would pair perfectly with PIEROPAN Le Colombare Recioto di Soave which is perfect with more subtle citrus and fruit-based desserts and its almond notes will really compliment the pastry.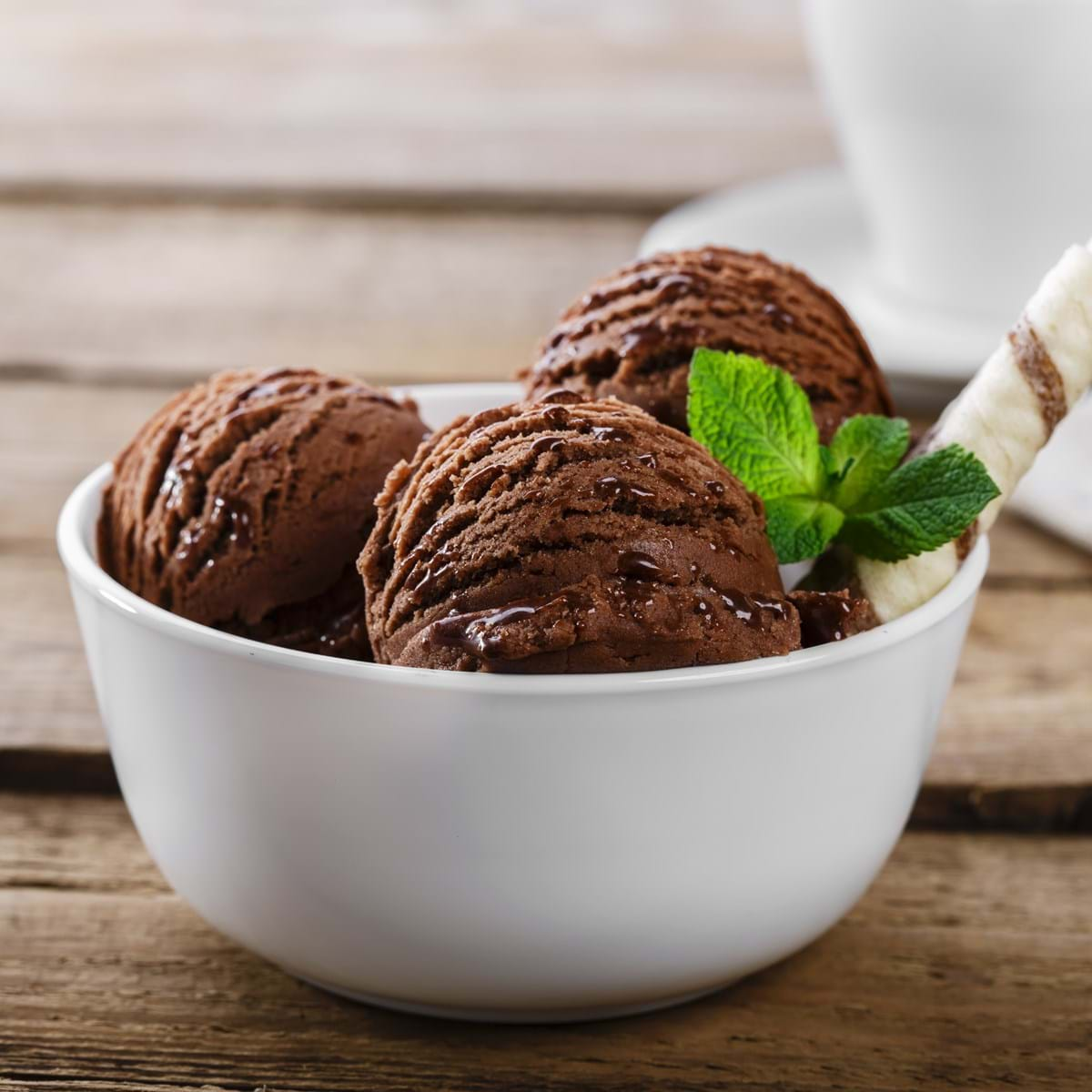 Ice creams and sorbets
Ice creams and sorbets can be very tricky to match unless there are other ingredients on the plate (fruit / sauce / cake)  and you are simply serving a scoop in place of cream.
The numbing effect of ice cream is the biggest issue so only the richest wines will overcome it.
The traditional, utterly delicious and simple to make Spanish dessert is vanilla ice cream with a splash of Pedro Ximenez Sherry. Try this with XIMENEZ-SPINOLA Pedro Ximenez 'Vintage' 'Anada' and you'll be in heaven.
Similarly with semifreddo (semi-frozen desserts) consider the ingredients and flavours in the dish. For example a chocolate semifreddo will work very well with an aged Tawny port (especially if roasted hazelnuts or walnuts are part of the dish).  If the chocolate semifreddo also contains black cherries or blackberries, then a fortified Grenache from Roussilion like Banyuls or Maury such as DOMAINE POUDEROUX Maury Rouge with plenty of dark berry fruit and sweetness will be ideal.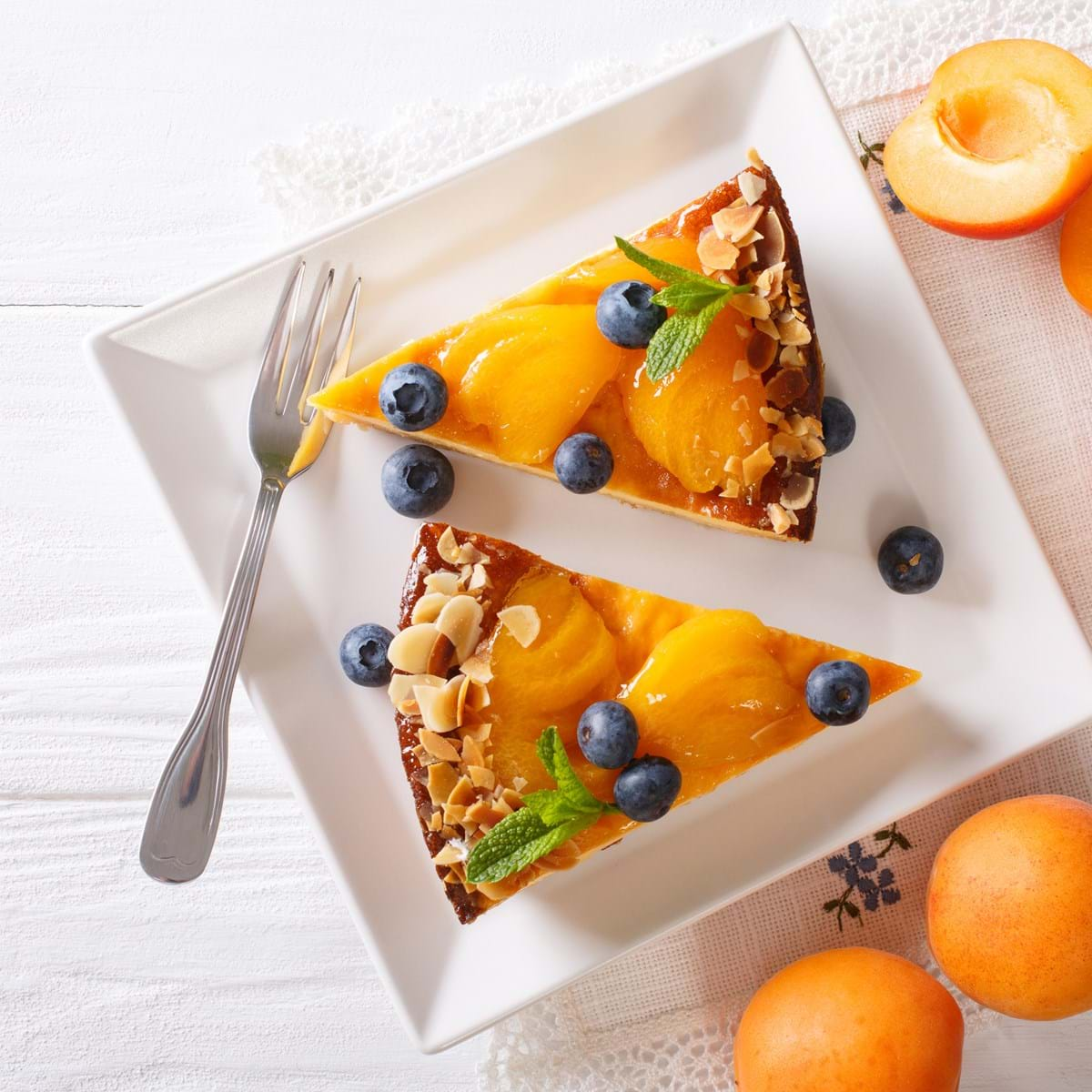 Cheesecake
Cheesecake has a special place in my heart (and I am sure in many households too) and surely deserves a separate paragraph.
It is worth taking into consideration what type of cheesecake you're serving (classic New York, a light, ricotta-based one or a more creamy, baked cheesecake) and the toppings and flavourings that are used to balance the richness and weight of both the dessert and wine.
Some cheesecakes require a dash of liqueur in the recipe (like Baileys, toffee or Grand Marnier for example) so serving a chilled glass of the same liquor alongside might be a good idea.
With fruit topped desserts which contain higher acidity, a sweet Riesling, Pinot Gris would be delicious. For a cheesecake with poached or fresh peaches or apricots the more unusual but equally superb pairings would be a sweet plum Sake like TATENOKAWA Kodakara Nankouume Plum Umeshu which has a sublime balance of sweetness and tartness of the plums. Orange or lemon flavoured cheesecake is a bit more tricky because of its tartness. A well-chilled glass of Limoncello or an ice wine like PELLER ESTATES Riesling Ice Wine would pair well.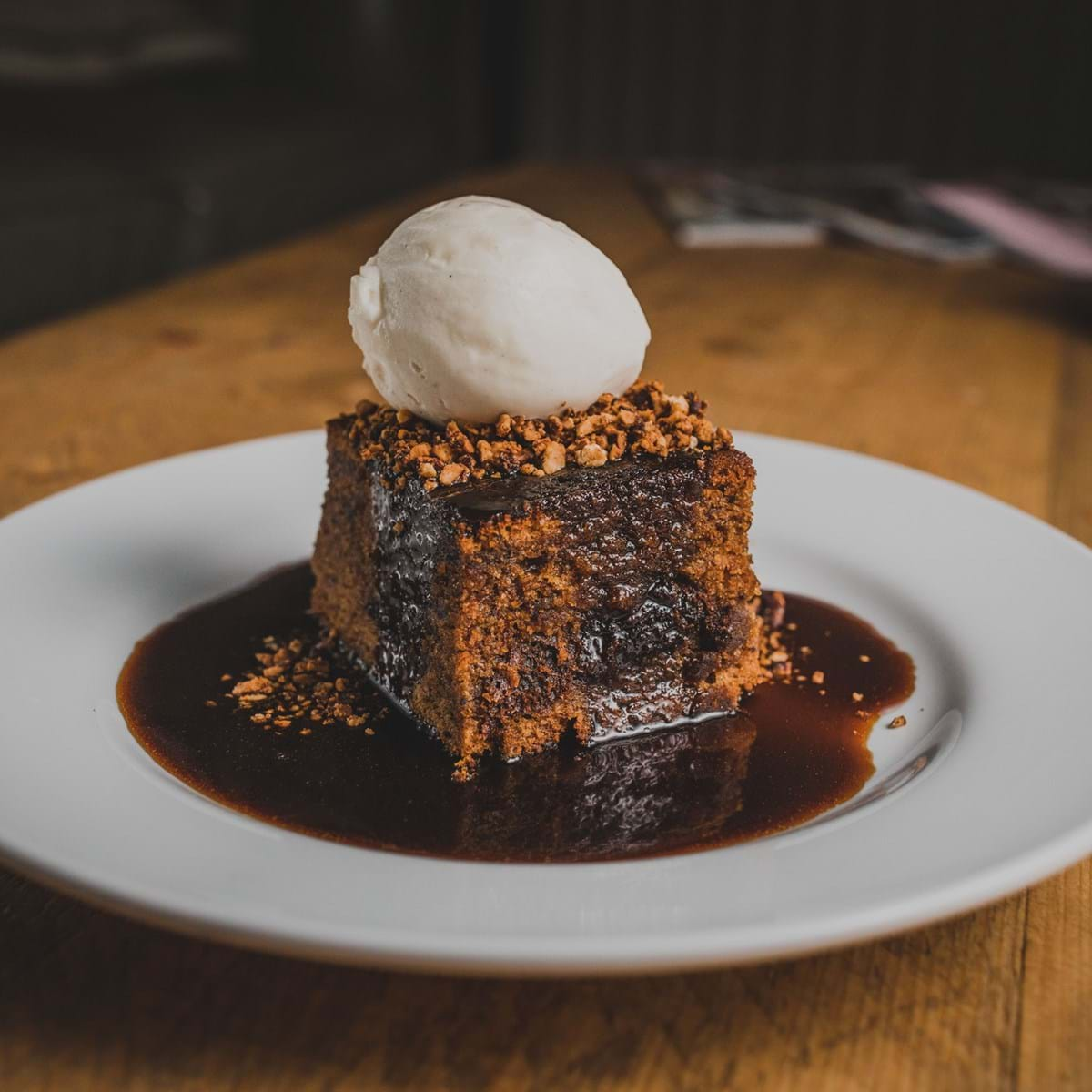 Caramel / toffee / nuts
Warning – these are very luscious and hedonistic matches - caramel desserts tend to be very sweet so the pairing wine needs to be at least as sweet at the dessert and after one portion you may need a siesta.
A rich, Australian-style Rutherglen Muscat is a great choice for a salted caramel tart but probably suit you down to the ground. A more 'drinkable', slightly drier and a luxury choice would be a 20, or even better '30 Year Old' SANDEMAN Tawny Port with concentrated flavours of roasted nuts, honey and dried apricots.
With a sticky toffee puddling, there is no better choice than Pedro Ximenez Sherry or a sweet Boal Madeira.
If the caramel desserts are balanced with fruit (like a Tarte Tatin) then you must try it with something a little more refreshing. The outstanding KRACHER Beerenauslese 'Cuvee' Welschriesling/Chardonnay from Austria is knockout!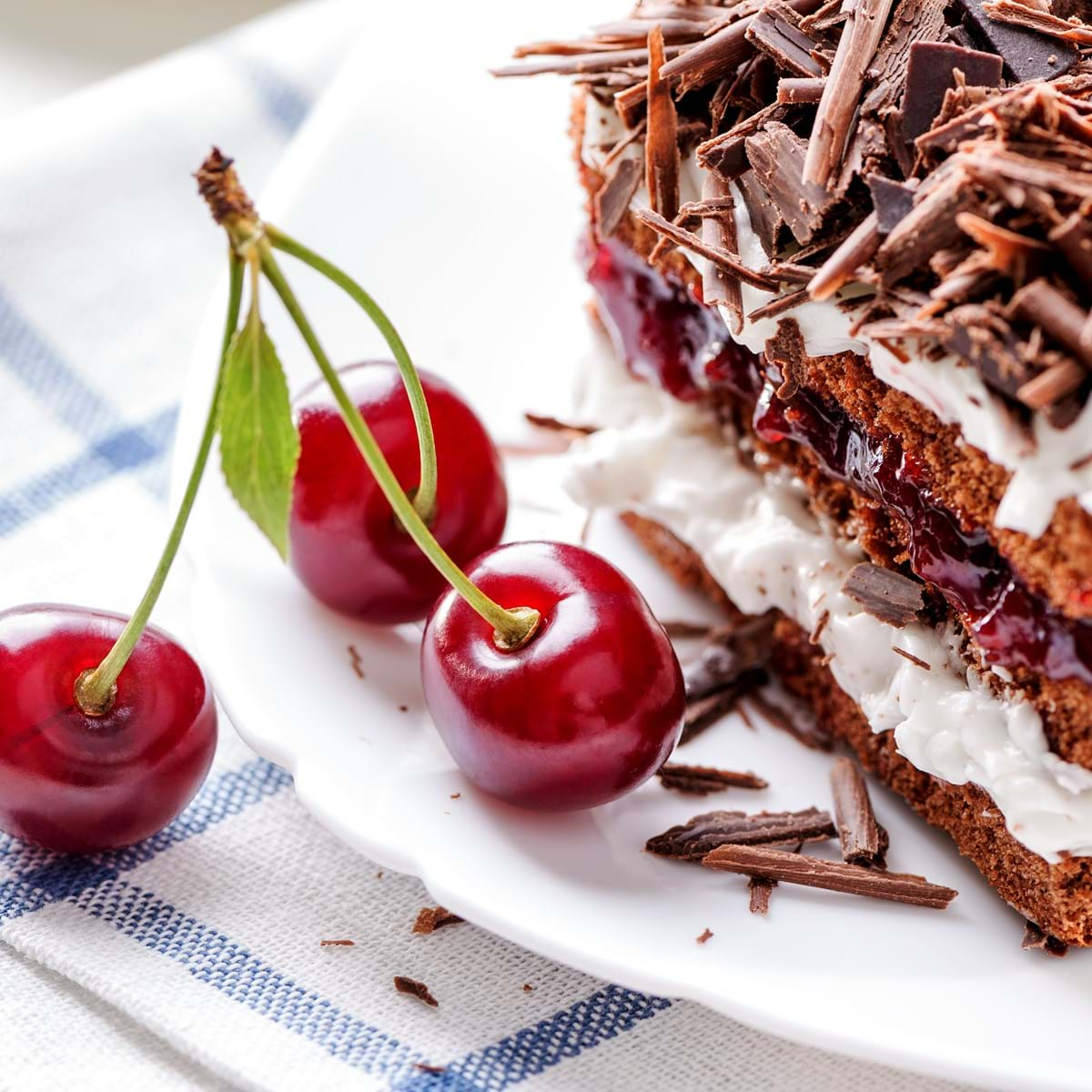 Chocolate
Chocolate is last, but definitely not the least, the clear favourite.
Surprisingly chocolate is very hard to match and it can stripe the wine of flavour and make it taste very tannic.
Pairing with a lighter chocolate dish like a frothy chocolate mousse is much easier, Moscato does work really well here like the classic, not overly sweet DOMAINE DES BERNARDINS Muscat de Beaumes de Venise.
A rich dark chocolate cake will need a much denser and sweeter pairing like Tokaji (especially if it's an orange chocolate cake), an aged Tawny Port (if roasted nuts are part of the dessert) or a Pedro Ximenez sherry (especially with dried fruit like raisins and figs). Black, ripe cherries are great with dark chocolate. My ultimate favourite pairing is classic German Schwarzwälder Kirschtorte (Black Forest gâteau) with a sweet Late Harvest Malbec like DOMINIO DEL PLATA Malbec Late Harvest by Susana Balbo. Lush!

These are just a few suggestions but there are, of course, many more. Please do visit our shops, drop us an email at office@dunells.com or message us in the online chat. We'll be glad to help!

By Kasia 
DipWSET
Our favourites to go with Dessert
`