Introduction...
Unlike other meats, when pairing wine with lamb there isn't a universal rule to follow. Generally, robust red wines go well with lamb's lightly gamey taste, but in some cases these may overpower the meat and ruin your meal. The best wine and lamb pairings depend on the lamb's cut and how you're cooking it so it is best to decide first how you are serving the lamb, and pair your wine accordingly.
Its versatility lends itself to a wide variety of preparations: cut from the rack, roasted and served with herbs and vegetables, simmered in a hearty stew, threaded onto kebab skewers, or ground and shaped into meatballs or burgers. Many flavours complement lamb, so you will often find it cooked using a variety of herbs, spices, and seasonings such as garlic, rosemary and thyme.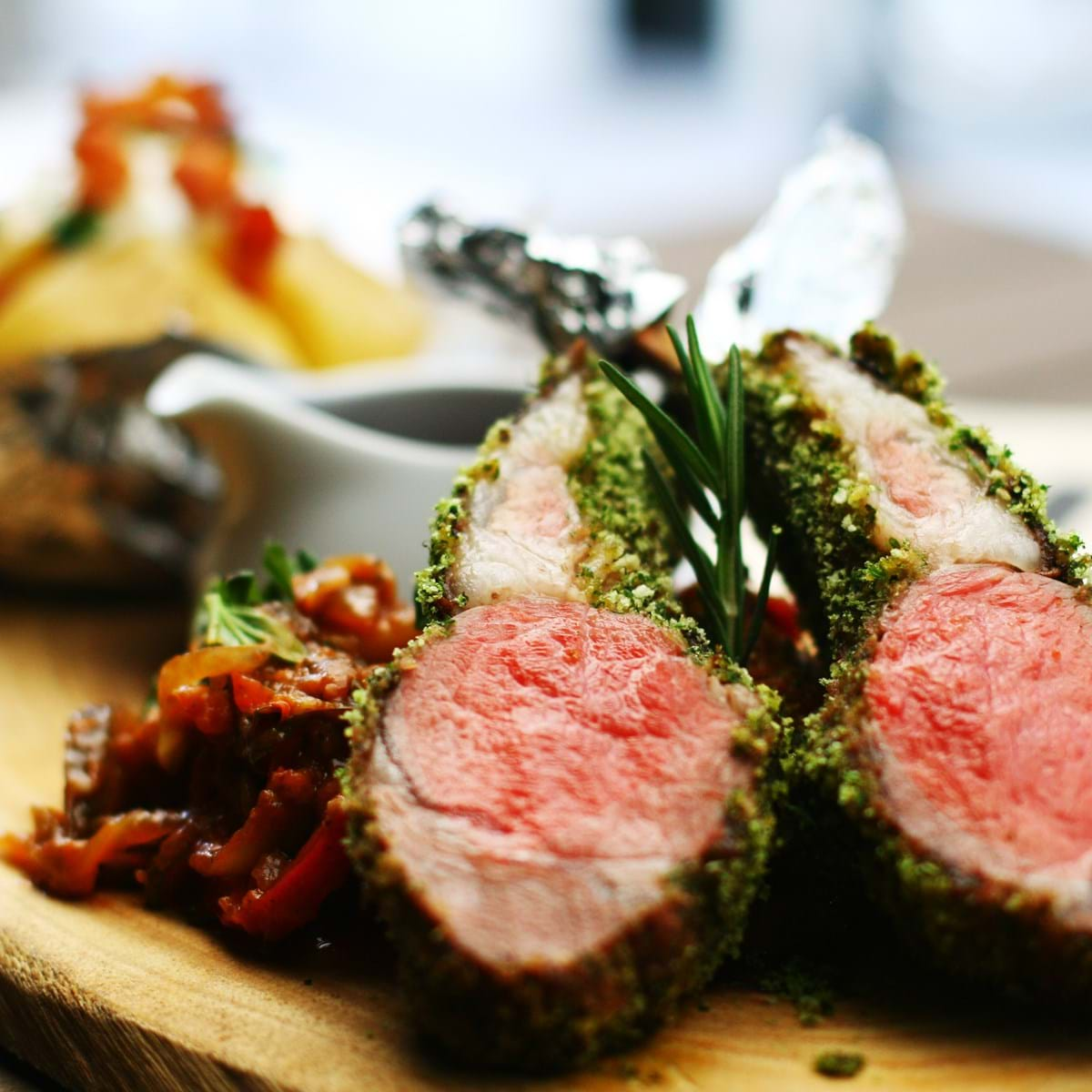 Spring Lamb
Spring lamb cuts served pink is very tender and lighter in style so will demand a delicate, elegant pairing.
Rosé Champagne; especially made from Pinot Noir grapes is something everyone must try. For a special treat we recommend BOLLINGER Brut Rose NV.
Dry, fuller bodied Rosé from South of France would be an excellent paring too; I would suggest Tavel or Bandol. Don't be put off by their dark colour; this often indicates that the wine has some tannins left from grape skins to add complexity and richness rather than sweetness.
If you fancy red wine and the young lamb cuts are accompanied with fresh herbs like rosemary and thyme, then look no further then Pinot Noir. A fresher 'European' style of Pinot Noir from Burgundy or Germany will provide a juicy, red berry fruit balanced by hints of earthy notes, fine tannins and good natural acidity. Pinot Noir from Southern Hemisphere and America will provide more richness and intensity. My personal favourite wound be DOMAINE DROUHIN Pinot Noir 'Roserock' from Oregon which will certainly take your dish to another level.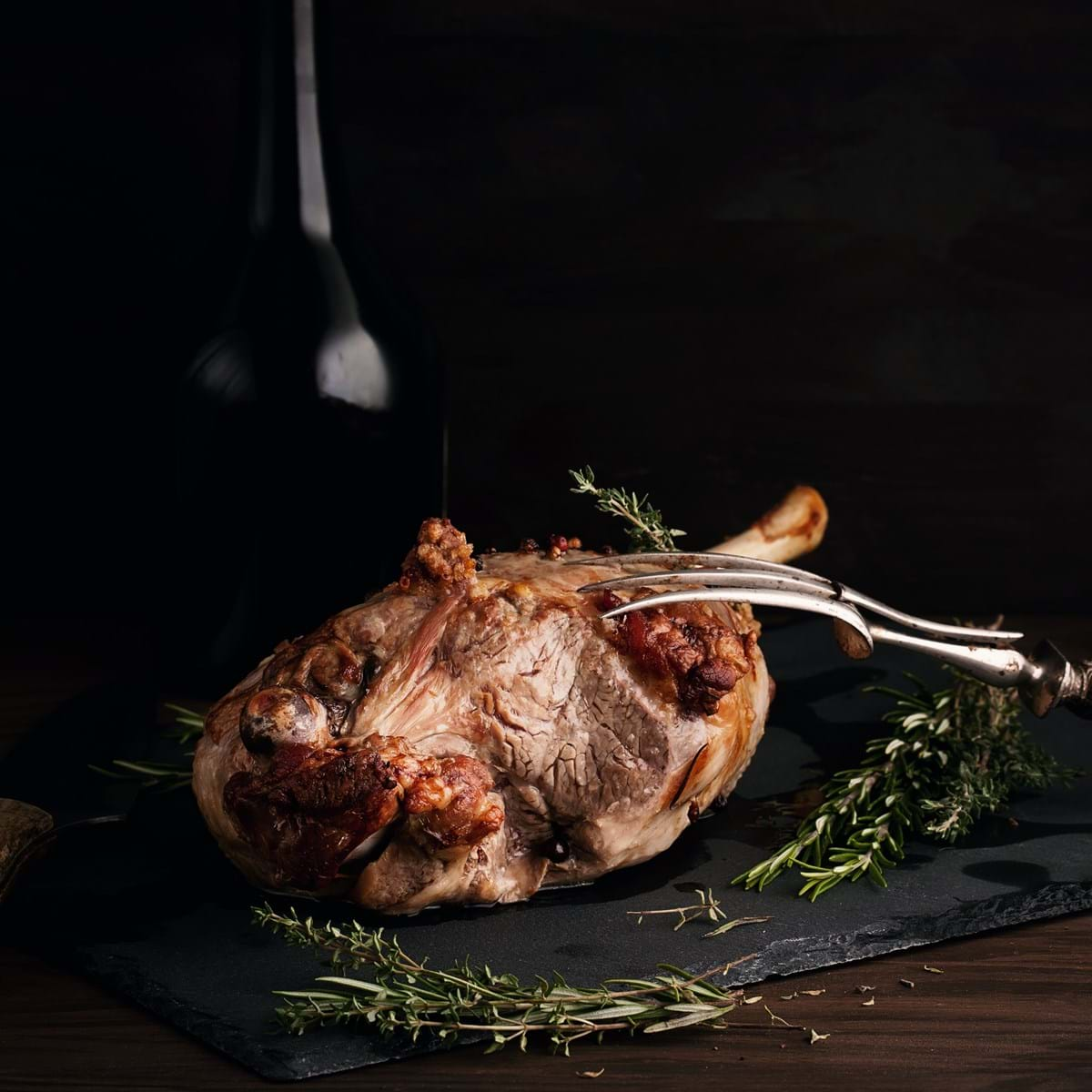 Roast lamb
Roast lamb served with sauce/gravy (medium to well done) is a richer and more complex in flavour and will require a heavier red wine.
An ideal paring would be a younger vintage of a Bordeaux blend (Cabernet Sauvignon / Merlot / Cabernet Franc) which is fruit driven rather than overly mature. It's rich tannins will make the meat feel more tenderer and the complexity from oak aging will pair beautifully with herbs and spices of the dish. A good quality Sangiovese from Tuscany or a complex Rioja Reserva will work equally well. The mesmerizing LA RIOJA ALTA Rioja Reserva 'Vina Ardanza' will be simply perfect.
My personal favourite pairing with a roast lamb is a Northern Rhône Syrah. This is a fresher style and a bit more perfumed red in comparison with a classic Australian (Barossa) Shiraz. Syrah with no doubt will enhance your roast lamb by its elegance, freshness, and a touch of pepper spice in the glass that can also work beautifully with the texture of the meat. Choose from Crozes Hermitage, Cornas and Saint Joseph or for a special treat consider PAUL JABOULET Hermitage 'Maison Bleu'.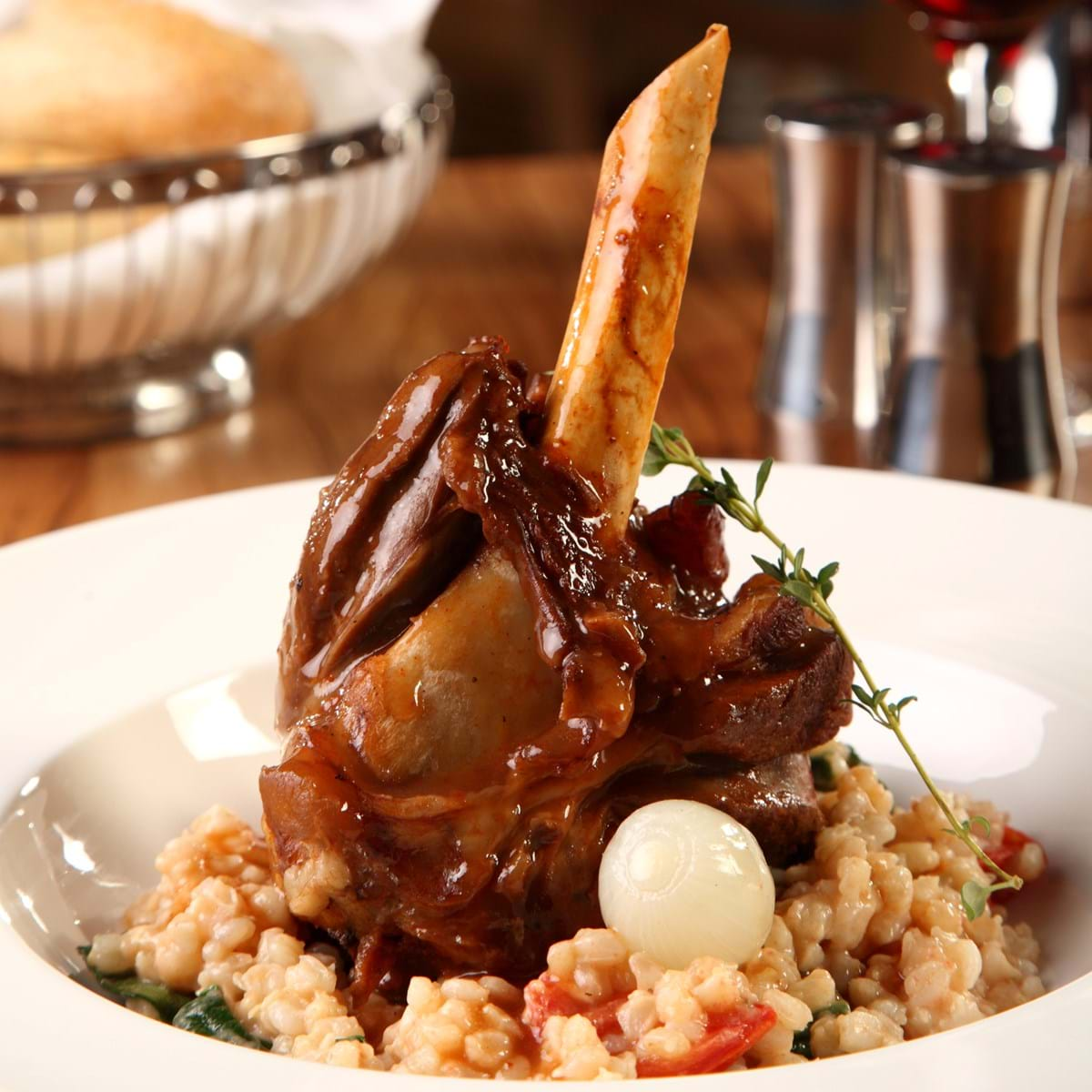 Shoulder of Lamb
Slow-roast shoulder of lamb or lamb shank is a fattier, bursting with flavour dish and will demand a robust wine that has a greater balance of tannins, fresh acidity and a developed flavour, ideally with a little bottle age to draw out the flavours of the meat.
Wines from the Southern Rhône (Grenache based) like Châteauneuf-du-Pape and Gigondas will seal the flavours fantastically but a good Cote du Rhône will tick the boxes also. There are some lovely examples of Grenache and Grenache-blends (often called GSM) made in Australia worth exploring. A slightly gamey Spanish red from Ribera del Duero is an excellent choice too. 
If these don't sound appealing, then you could also look to some classics like bolder styles of red Burgundy, like Gevrey-Chambertin or Pommard.
ARGIANO Brunello di Montalcino from Tuscany with its balanced rounded body and silky tannins will also offer a truly sumptuous match.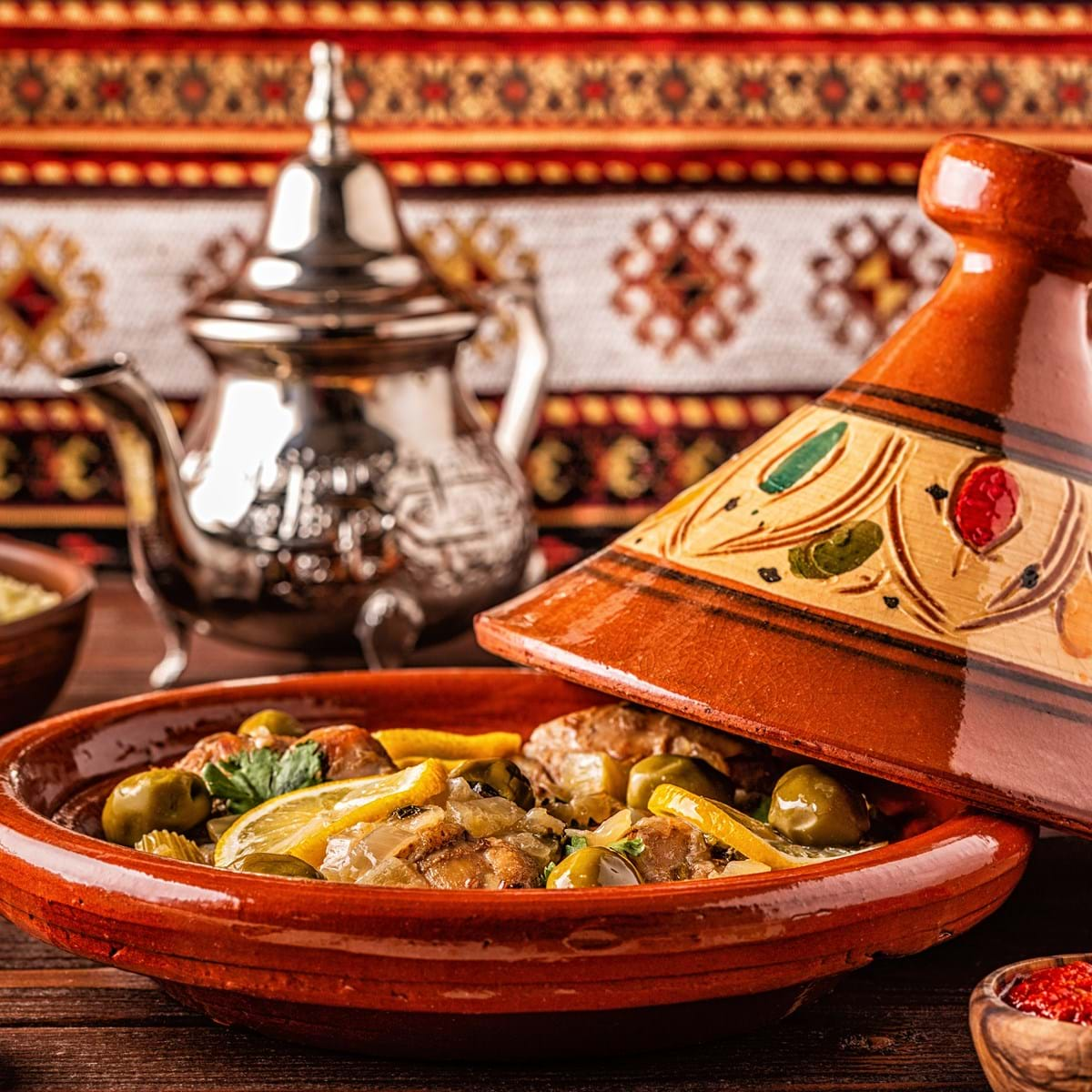 Exotic Lamb Dishes
Finally, with more exotic lamb dishes such as stews, tagines or koftas made with lots and lots of spices, dried fruit and garlic, a truly robust, rustic but not overly tannic reds will be ideal.
There are many excellent quality and value reds made in the South of France, such as in Côtes du Roussillon and Languedoc. This Lebanese 'Rhône-like blend' made by TANAIL WINERY Terrasses de Baalbeck 'Massaya' will be perfectly enjoyable.

These are just a few suggestions but there are, of course, many more. Please do visit our shops, drop us an email at office@dunells.com or message us in the online chat. We'll be glad to help!

By Kasia
DipWSET
Our favourites to go with Lamb
`