Introduction...
Game dishes to me evoke dark Autumnal and Winter nights, spent around a fire with hearty stews, flaky pies and the rich sweet sauces that accompany savoury meats. We are lucky that in the UK we have veritable selection of game meats available generally from September until February, with Pigeon and Rabbit available all year round.
Due to its strong, earthy flavours, game can withstand strong flavours such as rich fruit sauces, Indian spices and even chocolate. Being a wild animal, the meat is typically very lean and low in cholesterol, making it a great alternative to chicken, turkey and beef. However, because it is so lean, choose wines that are not heavily tannic, but are still full flavoured to stand up to the intense flavours of the meat.
We can roughly categorise game into feathered and furred game, but within these you have lighter and darker meats which is how best to consider them when matching with wines.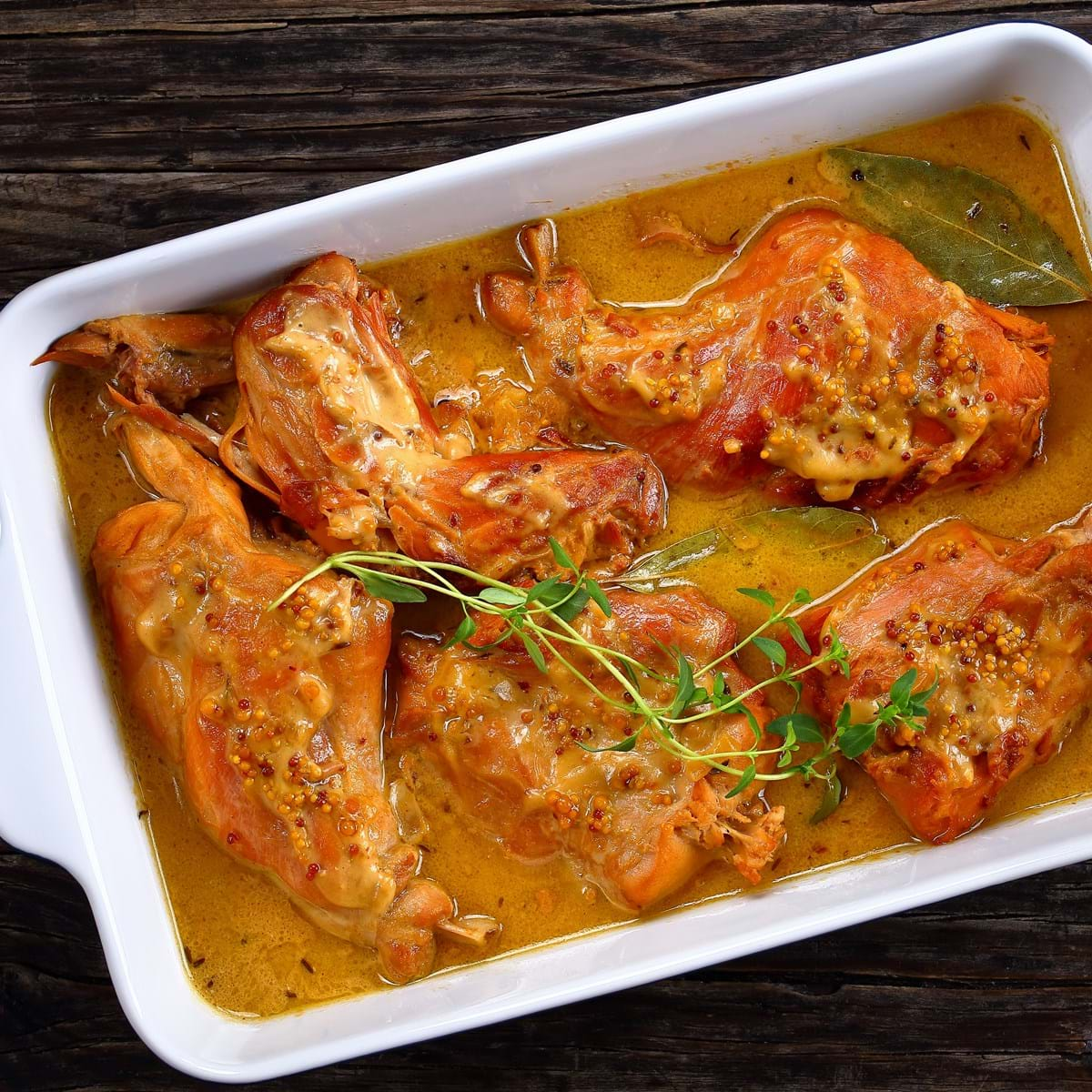 Rabbit, Hare, Woodpigeon & Duck
Rabbit, Hare, Woodpigeon and Duck are examples of "medium" meats in this instance that are lighter in colour and have less of a gamey flavour compared to darker meats. The classic dish of Rabbit with wholegrain mustard sauce matches superbly with a good, buttery Chardonnay such as…BOUCHARD FINLAYSON Chardonnay 'Missionvale' from South Africa or a delicious, creamy Soave from LEONILDO PIEROPAN 'La Rocca'. This has enough acidity to cut through the creaminess of the sauce, and enough richness to balance out the mustard, avoid anything too tropically in this instance as to avoid over-powering the dish.

A favourite dish of mine is Pigeon breast salad with a warm morcilla and sage dressing; a great summer light lunch with a lightly chilled bottle of VER SACRUM Dona Mencia de los Andes from Uco Valley. The raisins in the dressing intermingled with the sherry vinegar and the gentle touch of sage pair with the dried flowers and cherry-like notes in the wine.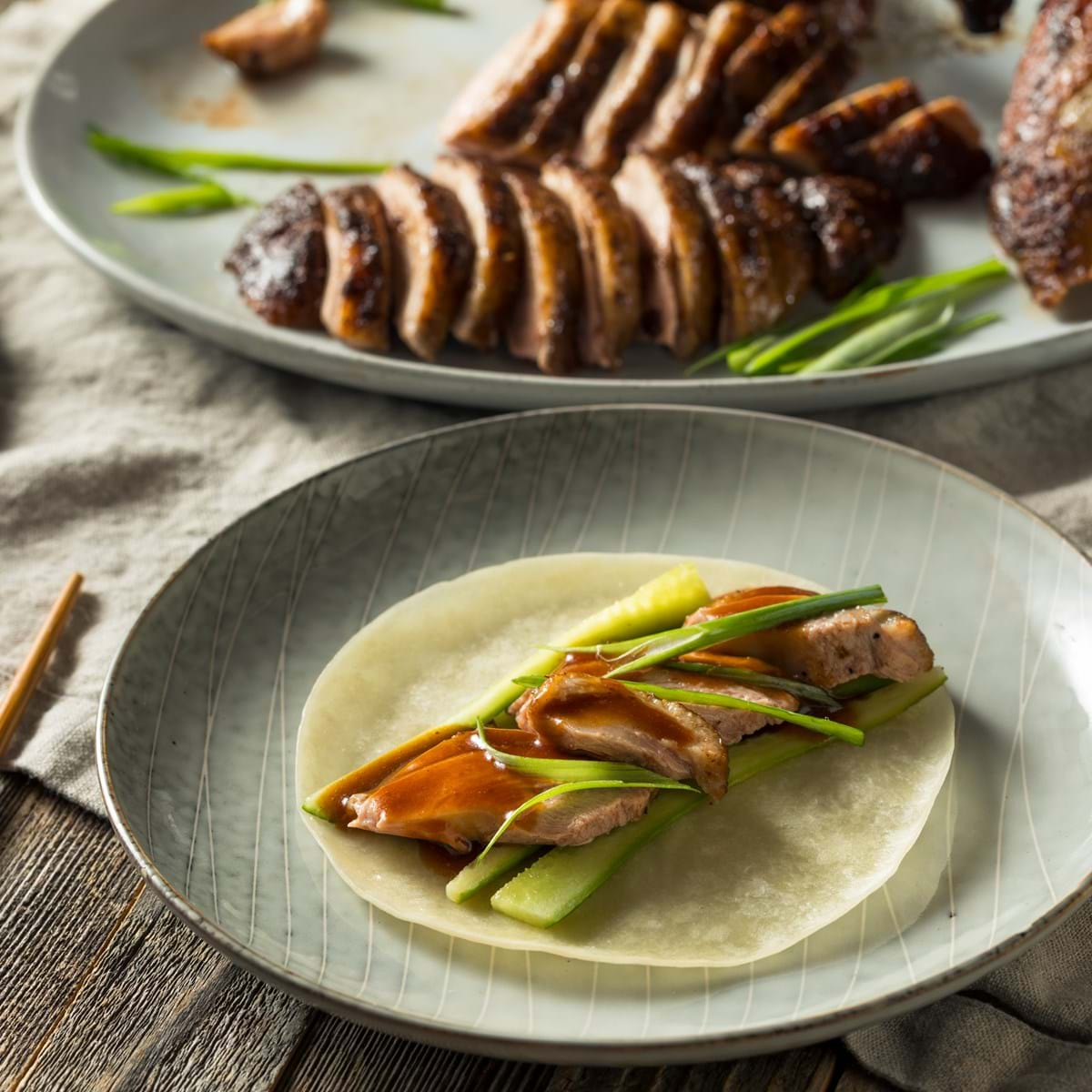 Peking Duck
Chinese Peking duck, a takeaway favourite, demands a great fruity Pinot Noir from the New World such as ATA RANGI Pinot Noir.The fruitiness of the plum or hoisin sauce, matches the fruit-led notes in this wine, with notes of star-anise complementing the dark spice found typically in these wines. The acidity and freshness is enough to cut through the "fattiness" found in the dish.

Classic Roast Duck would go beautifully with Barbera d'Asti such as…PAVIA & FIGLI Barbera d'Asti 'Bricco Blina' or another Italian delicious wine like TRAMIN Lagrein from Alto Adige.., the lighter tannins in the wine nicely mingle with the delicate game note from the duck, the cherries in this wine make it a great accompaniment to the duck with a redcurrant sauce for example, or a damson jus.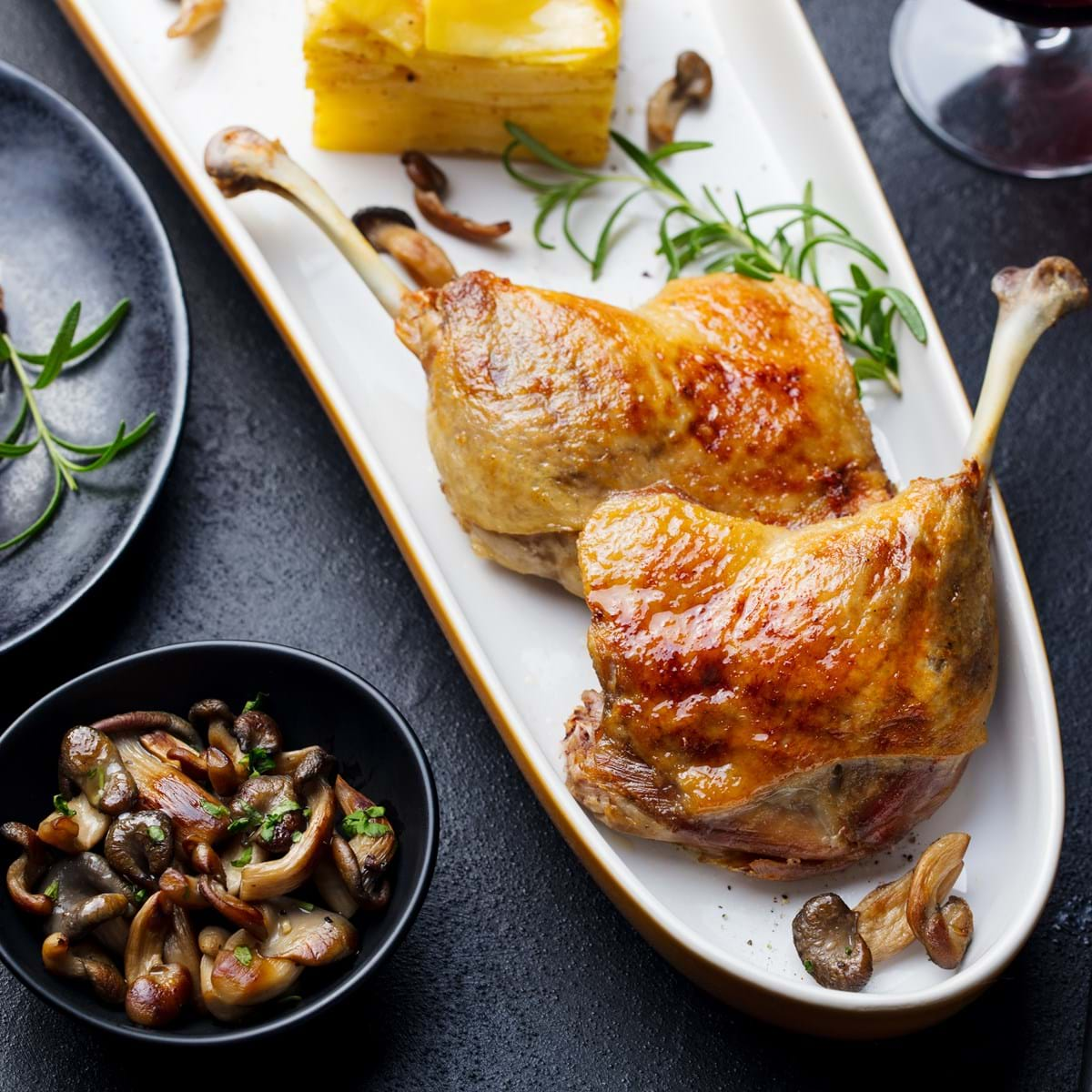 Confit Duck
Confit duck would suit a rich, mouth filling Syrah such as D'ARENBERG Shiraz 'Dead Arm' or for a mid-week cassoulet, head for Moon Apoge, hailing from Pays D'Oc, the moon harvested Syrah is fruit forward, with enough acidity to lighten the hearty dish.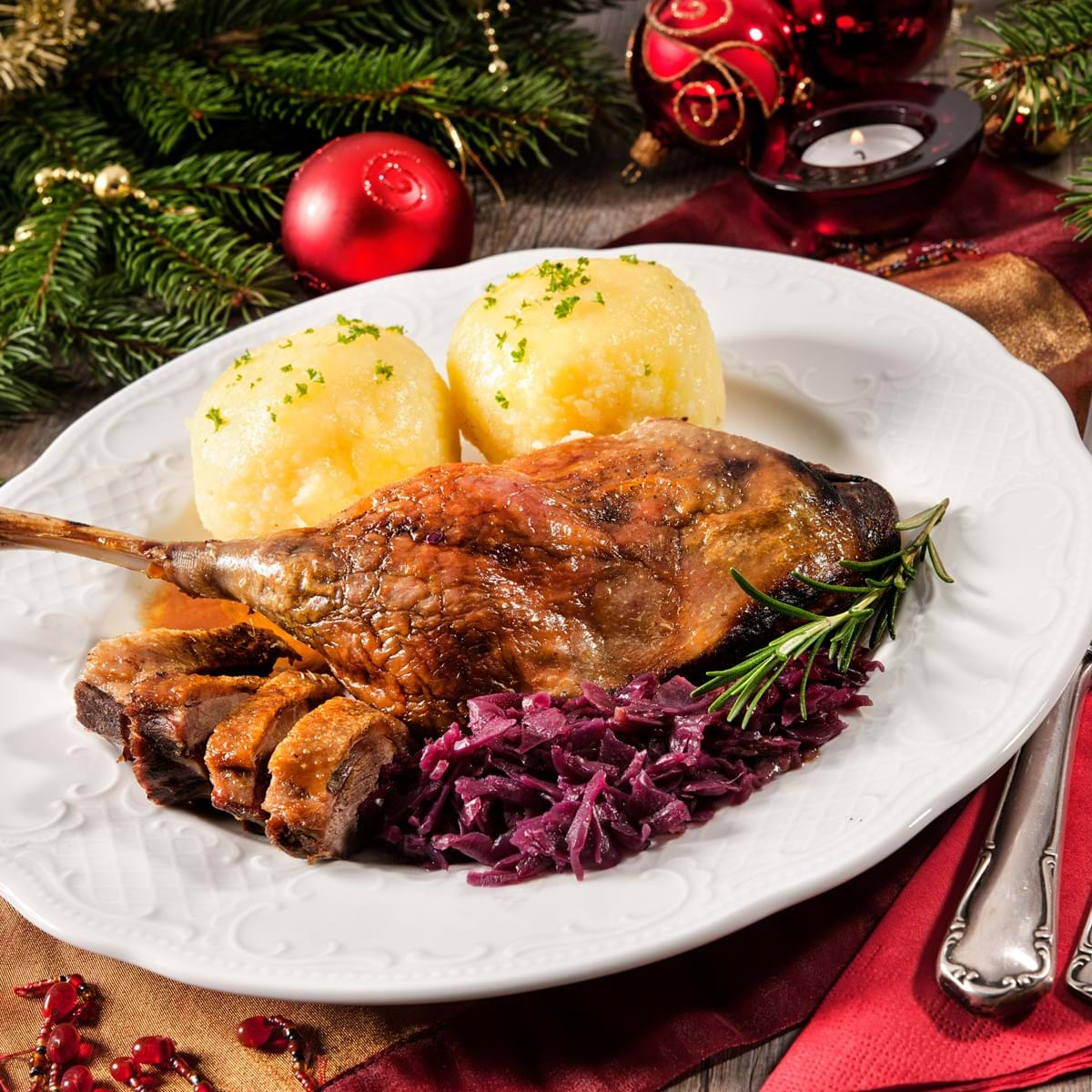 Grouse, Woodcock, Goose and Venison
Grouse, Woodcock, Goose and Venison are dark rich and intensely flavoured meats that pair excellently with wine. For a Christmas Goose my imagination always heads to the Dickensian era where good old Claret ruled. The same pairing can still stand today. For a grand occasion with people aplenty, a magnum of a good Claret like BERRY'S Good Ordinary Claret would go down a treat, the silky tannins complementing the meat and all the trimmings.
Grouse season starts on "The Glorious Twelfth" of August and is usually hung for a few weeks in order for its ripe earthy flavours to develop. This therefore requires a wine with a great palate such as CHATEAU DE PIBARNON Bandol. Its fruit forward palate combined with savoury spicy notes is a match for a gutsy grouse dish.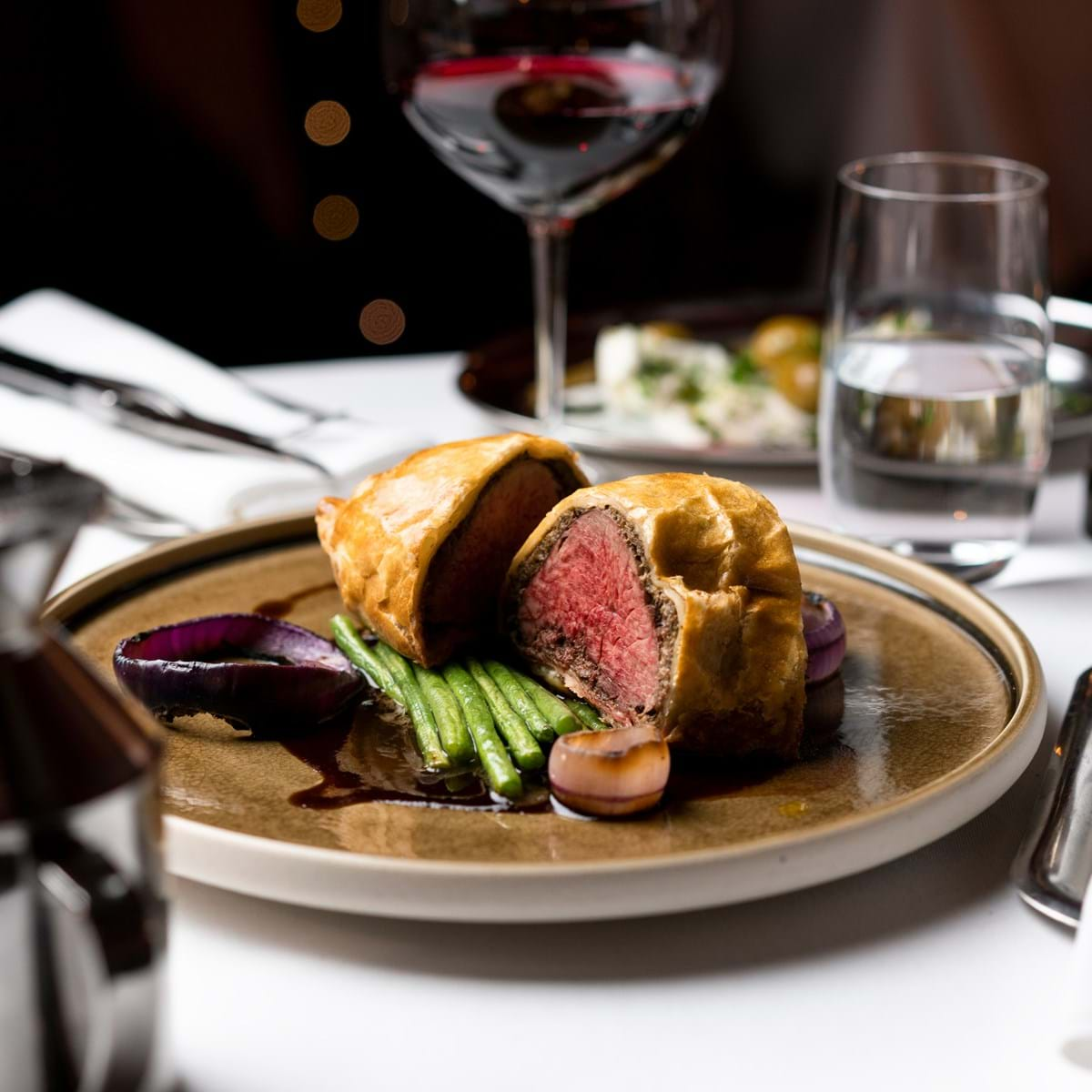 Wild Boar/Venison
If you want a substitute for beef, you could try Wild Boar or Venison. Both are wonderfully lean and can be treated like beef when cooking. A Riserva Chianti such as MARCHESE ANTINORI Chianti Riserva 'Marchese Antinori' adds a wonderful depth to a Wild Boar dish- the tomato, balsamic and oregano notes are intensified when eaten with a rich slow-cooked Wild Boar ragù.
A venison wellington, with golden, buttery puff pastry and mushroom duxelles would be well balanced by a slightly older, classic Burgundy Pinot Noir. It's elegance and lightness is perfect to balance the butter in the pastry and the aged flavours heighten the gamey, mushroom aromas within the dish.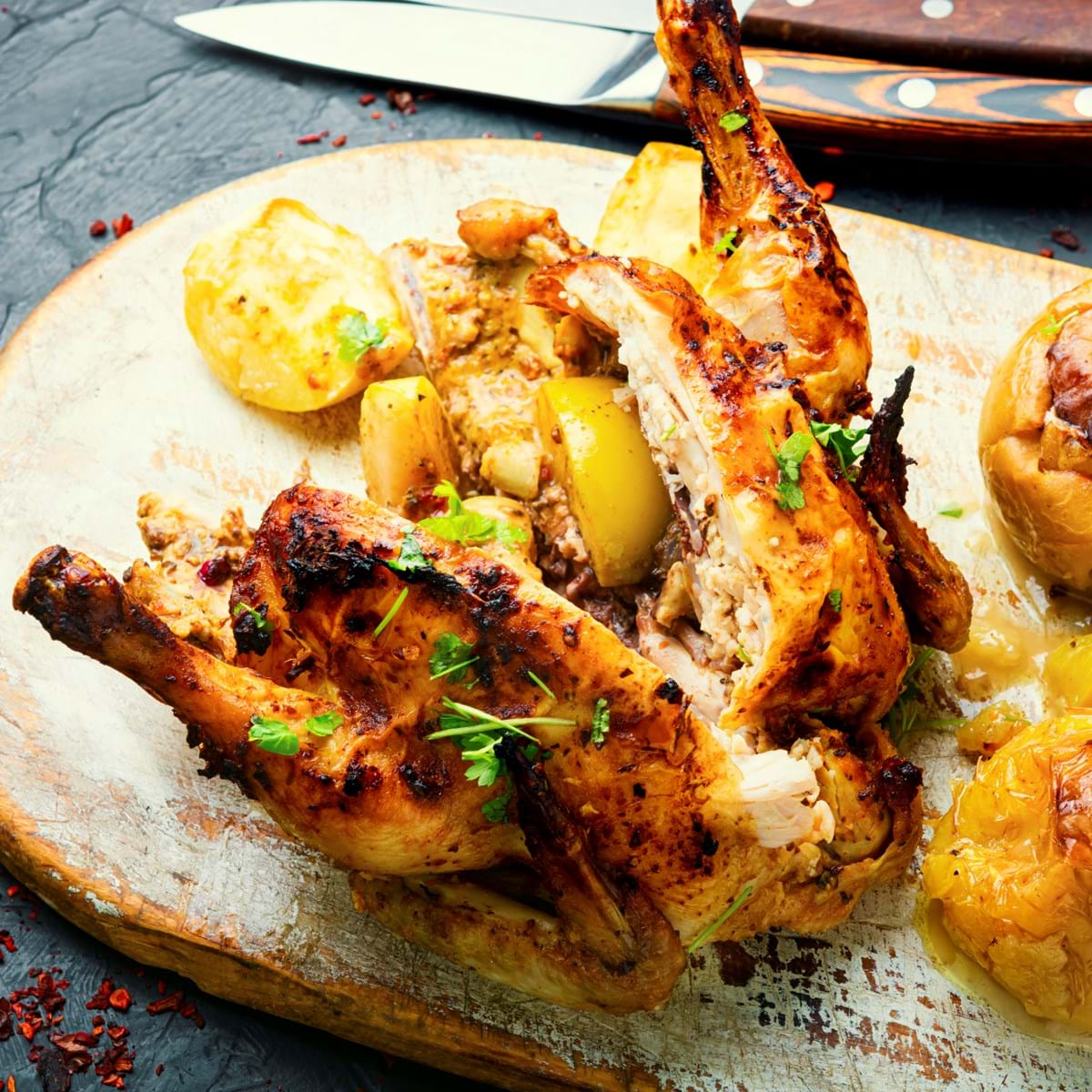 Pheasant, Partridge & Quail
Light feathered game; Pheasant, partridge, and quail make great small roasts, served with simple accompaniments match well with classic fruity Syrah, or a New World Pinot Noir - ATARAXIA Serenity, a blend of both Syrah and Pinot Noir would be a lovely option.
Pheasant Normandy, braised with apples and a dash of calvados in the creamy sauce matches well with a classic Breton cider for a lighter lunchtime meal, but equally an Alsatian Riesling like this superb DOMAINE ROLLY GASSMANN Riesling would pair beautifully. 
A fabulous summer barbecue dish would be spatchcocked quail with pomegranate molasses and a sprinkle of Za'atar to finish, served with crusty bread, drunk with a bottle of SEGAL Argaman 'Levant' from Israel, transporting you to warmer climes, and will complement any accompanying mezze.

These are just a few suggestions but there are, of course, many more. Please do visit our shops, drop us an email at office@dunells.com or message us in the online chat. We'll be glad to help!

By Maddie - WSET3
Our favourites to go with Game
`