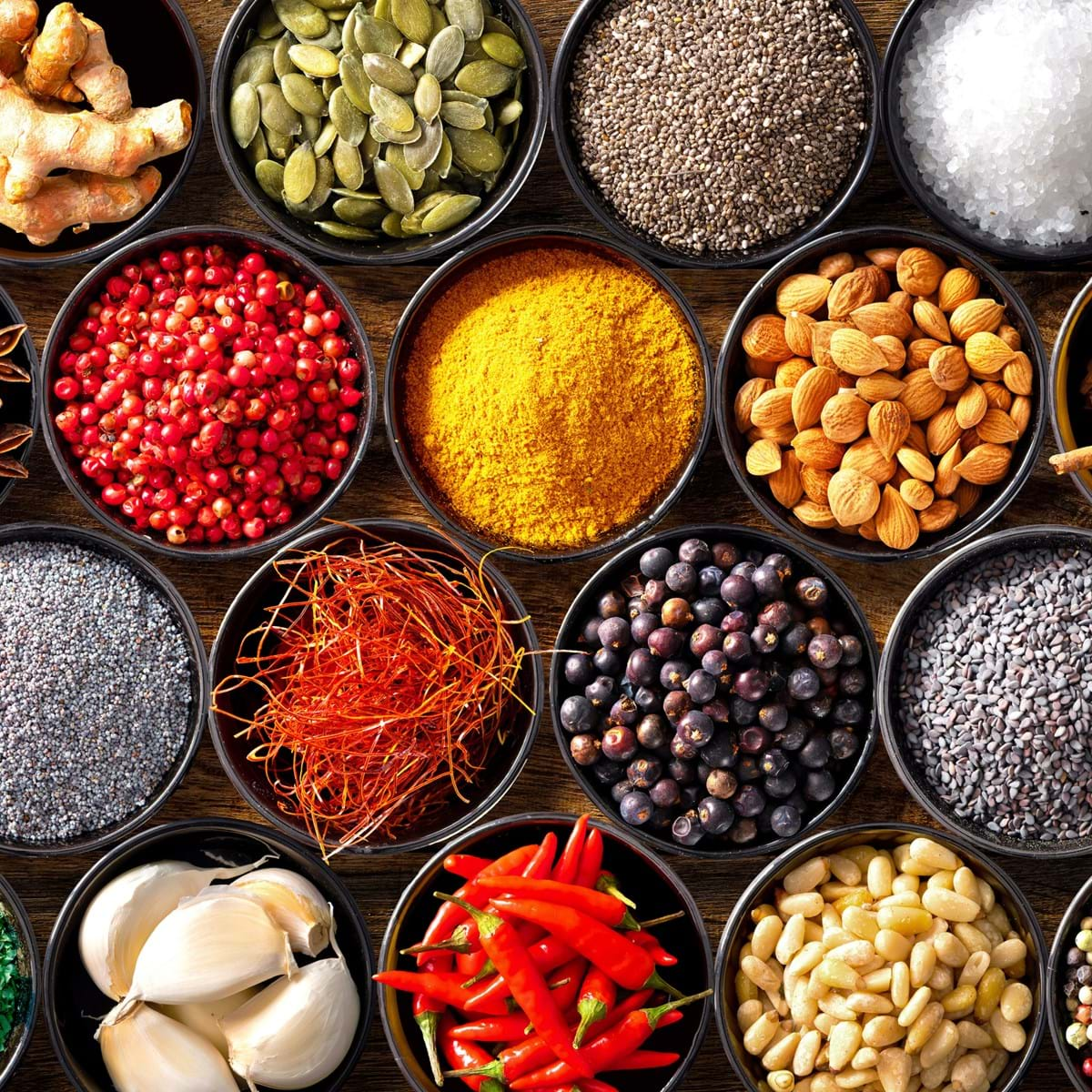 Spice
Evocative of far-flung destinations and tropical climes, the use of spices in cooking enlivens the senses adding complexity to what could otherwise be a bland and dull dish. When pairing wine with chilli spice, tread carefully, as chilli heightens the sensation of alcohol and tannin, rendering some wines tasteless and lacklustre causing the wine to taste metallic and leaving a burning sensation on your palate. Green spices such as Bell peppers, green chillies, and fresh coriander suggest crisp whites, those with zippy acidity will help tone down the heat level. However smokier, richer spices such as cloves, cinnamon, ancho chillies and nutmeg lend themselves to aromatic whites, or soft, older reds with smooth and supple tannins.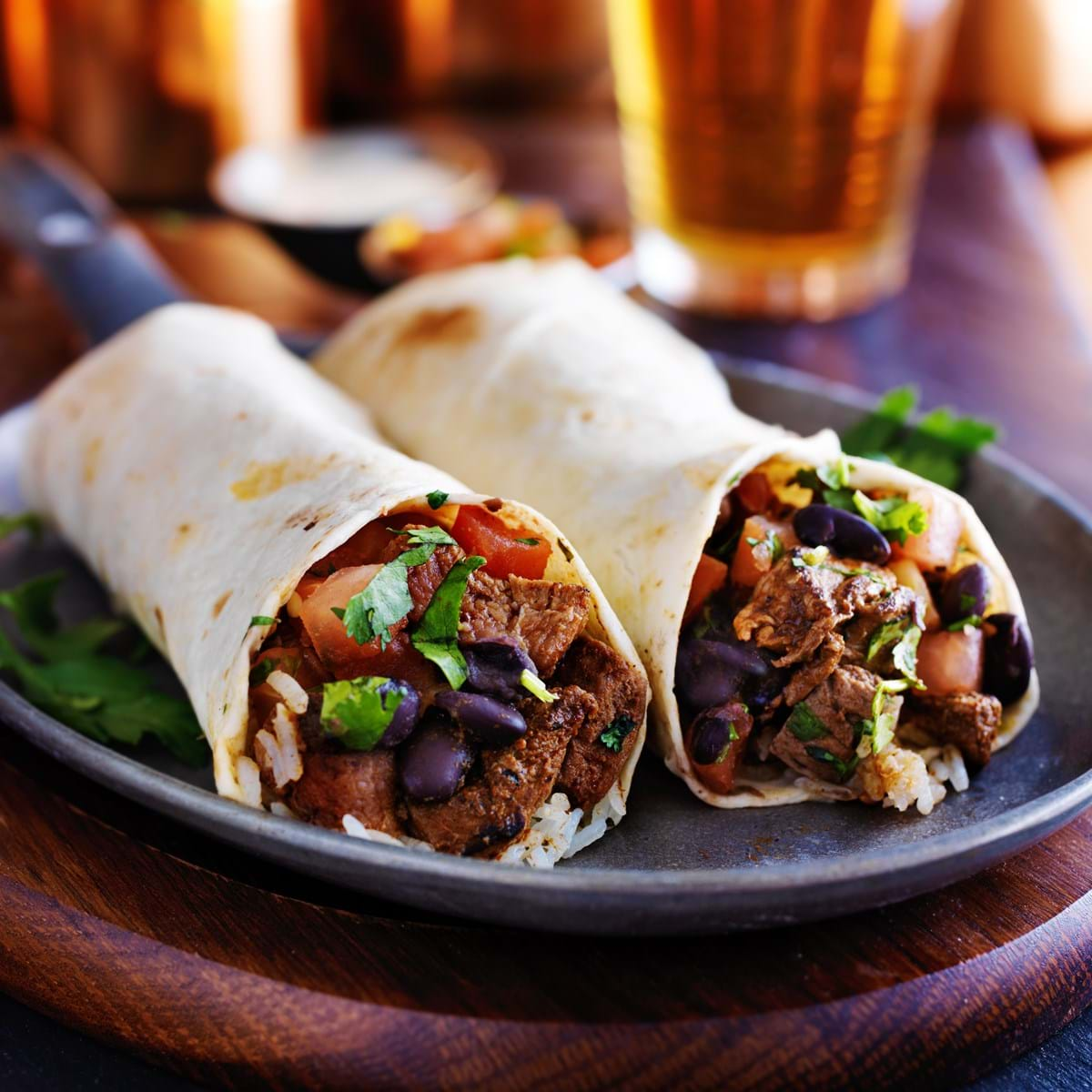 Mexican Cuisine
Mexican cuisine is chock full of layers of spices and flavours, from grassy coriander, zesty lime to sweet and smoky chilli laden sauces. White wines such as Sauvignon Blanc or Godello work well. RAFAEL PALACIOS Godello Louro do Bollo with its fennel hints is great with tostadas loaded with shredded chicken, guacamole, tomato salsa and sour cream. Freshly made margaritas as an aperitif with loaded nachos make a great fun start to an evening- we like 1800 Tequila Silver Reserva for this, the jalapenos sprinkled across the top of the nachos are lightly mellowed by the lime juice in the margaritas.
With cheesy and saucy enchiladas or stuffed burritos, depending on the main ingredient generally defines the wine choice. For chicken, a lighter Chardonnay such as GLENELLY Unoaked Chardonnay is a great match. Fruity and soft, with a lovely roundness this is a great food match, cutting through the richness of the cheesy topping but with enough fruit layers to stand up to the spices mixed into the chicken. For beef burritos MAURICIO LORCA Bonarda has a lovely long finish with supple tannins and is great still with creamy sauces for those that like to temper their foods with sour cream and extra cheese.
Rich, decadent Mole sauces (Mole is a traditional marinade and sauce originally used in Mexican cuisine) require a more robust and hearty red such as SEGHESIO Family Vineyards Zinfandel. Its chocolate notes on the palate complement the notes in the sauce, and the smoky chillies used in mole are enriched by the dark demerara flavours in the wine.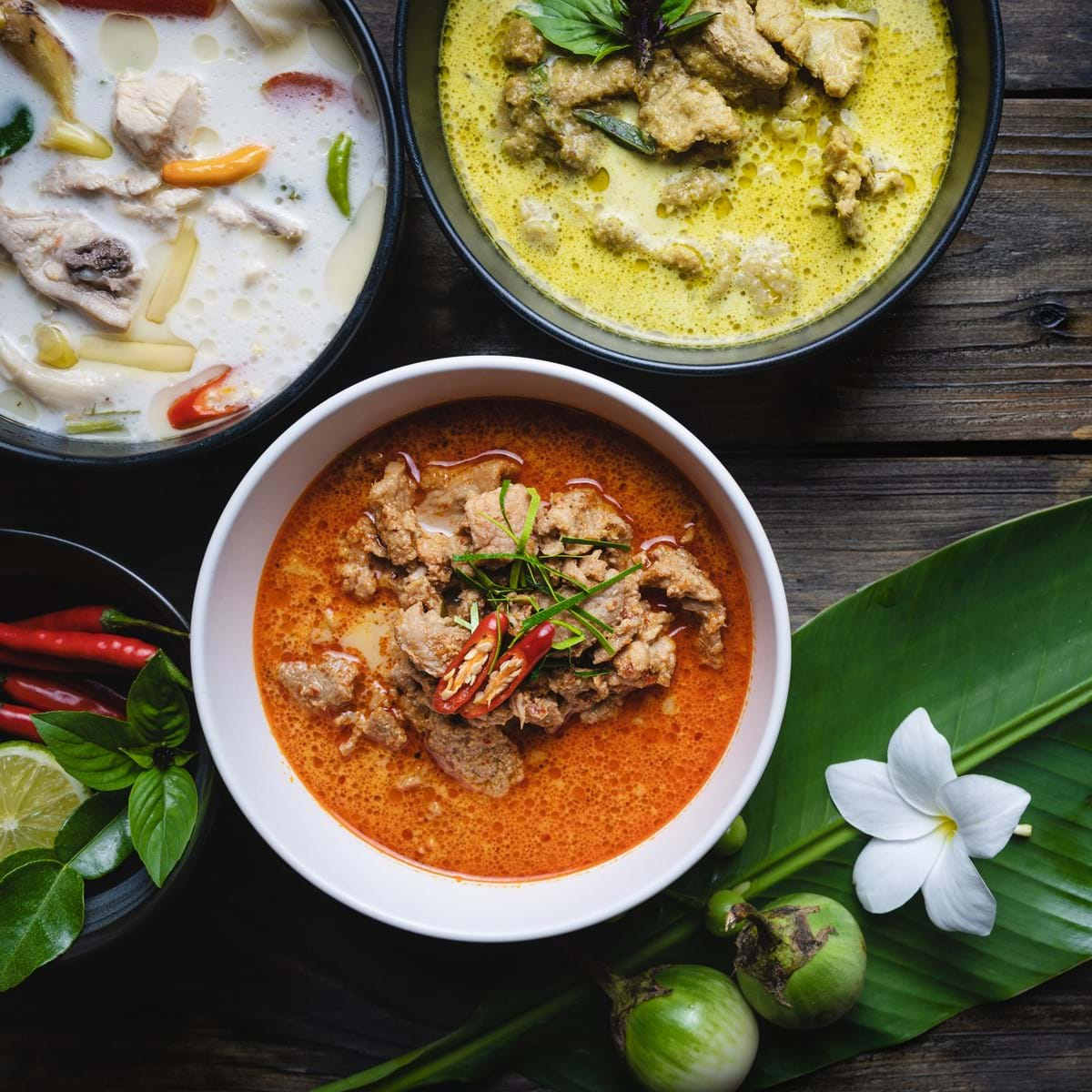 Thai Cuisine
In Thai cuisine, spices and sauces are used to create a blend of sweet, sour, hot and salty. Typically, Thai food is notably hot, but is generally moderated for Western palates. With chilli spicy food, a touch of sweetness can help mellow the spice in a dish. A red curry paste based dish is a great match for the lychee and rose notes of a Gewürztraminer such as LITTLE BEAUTY Gewürztraminer however a Duck red curry is perfect for a Pinot Noir such as MOUNT DIFFICULTY Roaring Meg Pinot Noir with its long fruit finish and mouth-watering natural acidity. For green or yellow curries, a floral Torrontes like SUSANA BALBO Crios Torrontés matches the green and yellow spices, with its perfumed character, complimenting the flavours. A Thai salad with a peanut dressing or a Pad Thai, with fresh chopped chilli and sprinkled with fresh herbs is a harmonious match for an off-dry Riesling such as ROLLY GASSMANN Riesling its toasty notes marrying with the peanuts in these dishes.
If we venture over to Vietnam however with its distinctive herbal and fragrant cuisine, a lighter Sauvignon and Colombard blend with lemongrass and melon notes such as WHITE & SEA Sauvignon/Colombard would be an ideal match to a Vietnamese Prawn Noodle salad. The green, flinty notes of LOIS LOIMER Grüner Veltliner are a wonderful match for the eye-catching dish of Vietnamese summer rolls, the bright, crisp flavours of the vegetables lifting the fresh greenness in the wine, making a perfect aperitif wine which can also withstand chilli heat for a spicy dipping sauce.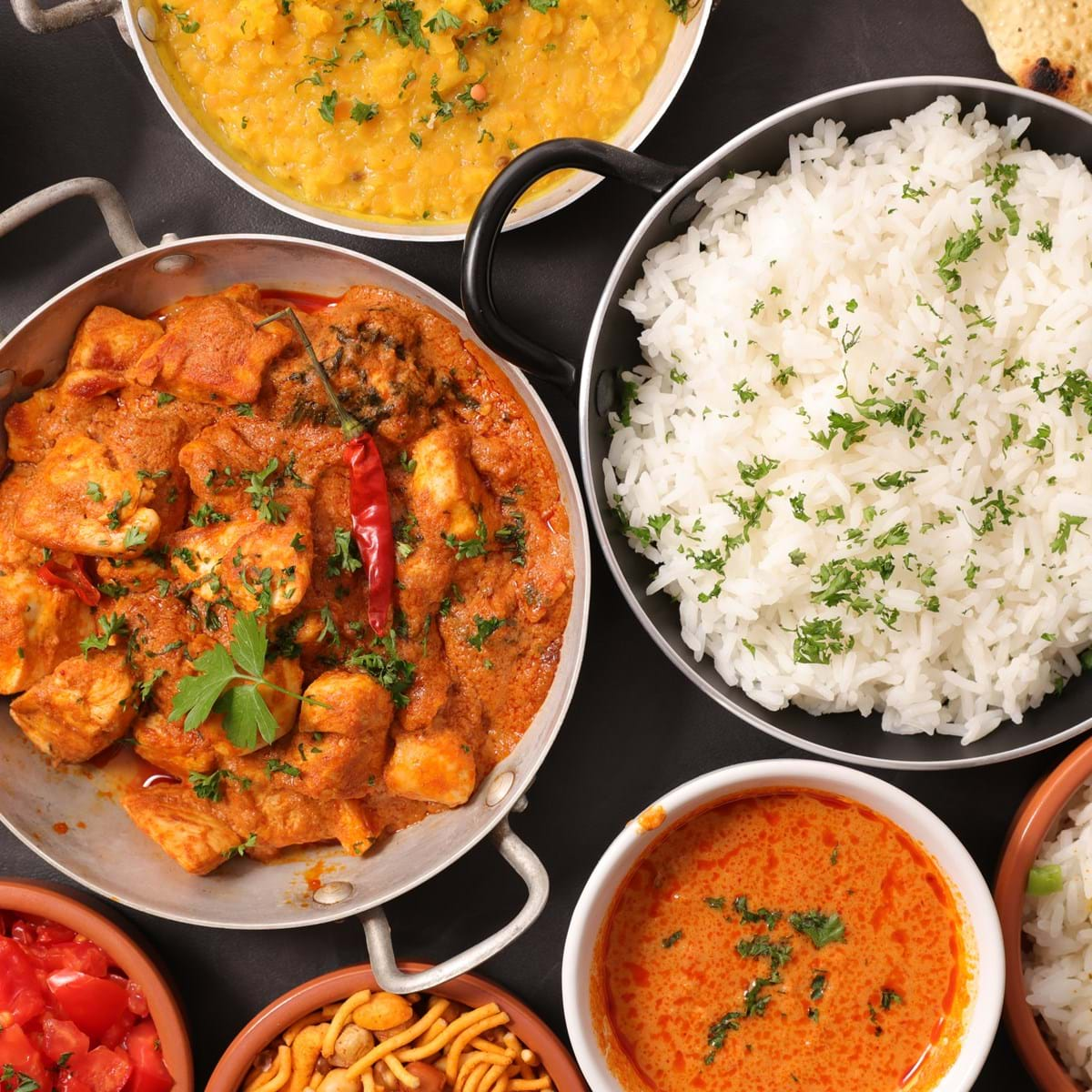 Indian Spice
The classic pairing of an Indian curry and lager is a classic for a reason, refreshing and thirst-quenching with a hint of sweetness. We like Lion Lager for example from Sri Lanka for a palate cleanser but if you're looking for a bit more richness and malty complexity, the locally brewed BLISS Cream DDH IPA will be an excellent pairing too.
As for wine, steer clear of heavy tannin and oak. A fruity rosé such as this Lebanese TANAIL WINERY Massaya Classic Rosé drunk with a chicken Makhani curry for example or other tomato-based curry sauces, matches with the fruit from the Cinsault variety, with its freshness and minerality cleansing and cooling the palate.
When eating richer, cream and coconut-based curries you can afford to head for red wines with medium tannins, FELICETTE Rouge from the South of France with its raspberry and plum palate matched with a Lamb Pasanda and its subtle baking spiced sauce make for a great pair.
When drinking with a selection of starters such as Poppadoms with the classic dips, onion bhajis, and samosas, I enjoy a fruity fizz like BIRD IN HAND Sparkling Pinot Noir, which stands up to the sweet spiced notes of the mango chutney, cuts through the creaminess of the raita and is palate-cleansing enough to cut through all the deep-fried fats.
For Tandoor dishes with its smoky profile from the clay oven cooking, an earthy Pinot Noir such as CATHERINE MARSHALL Pinot Noir from Clay Soils carries a richer earthier texture with mushroom savouriness that brings out those traditional flavours found in the tandoor.

These are just a few suggestions but there are, of course, many more. Please do visit our shops, drop us an email at office@dunells.com or message us in the online chat. We'll be glad to help!

By Maddie - WSET3
Our favourites to go with Spice
`