Introduction...
The trick with the majority of food and wine pairings is to find the main ingredient or dominant flavour and seek out its complementary or on some occasions, its contrasting companion.
In this case the method of cooking of the vegetables also plays a role in what to pair with the dish.  Raw, steamed or boiled vegetables tend to enhance the natural characters of the veg in question, requiring a crisper, fresher wine. Whereas roasting or slow-cooking brings out the sweetness or earthiness calling for a more robust wine with a richer, more developed flavour profile.
One of our most common questions in store, is how is wine Vegan? Surely it's just grapes? It's actually down to the fining process. Traditionally wine-makers have used egg-whites, casein (a milk protein), or isinglass (a fish derivative) which renders wines non-vegan. Today however, plenty of producers are now leaning towards non-animal fining products such as Bentonite (a clay) or pea protein, others are choosing not to filter at all- which can leave sediment in the bottom of your bottle or can make the wine hazy.
Below we have chosen a few examples of vegetable dishes and wines to match which are all either Vegetarian or Vegan.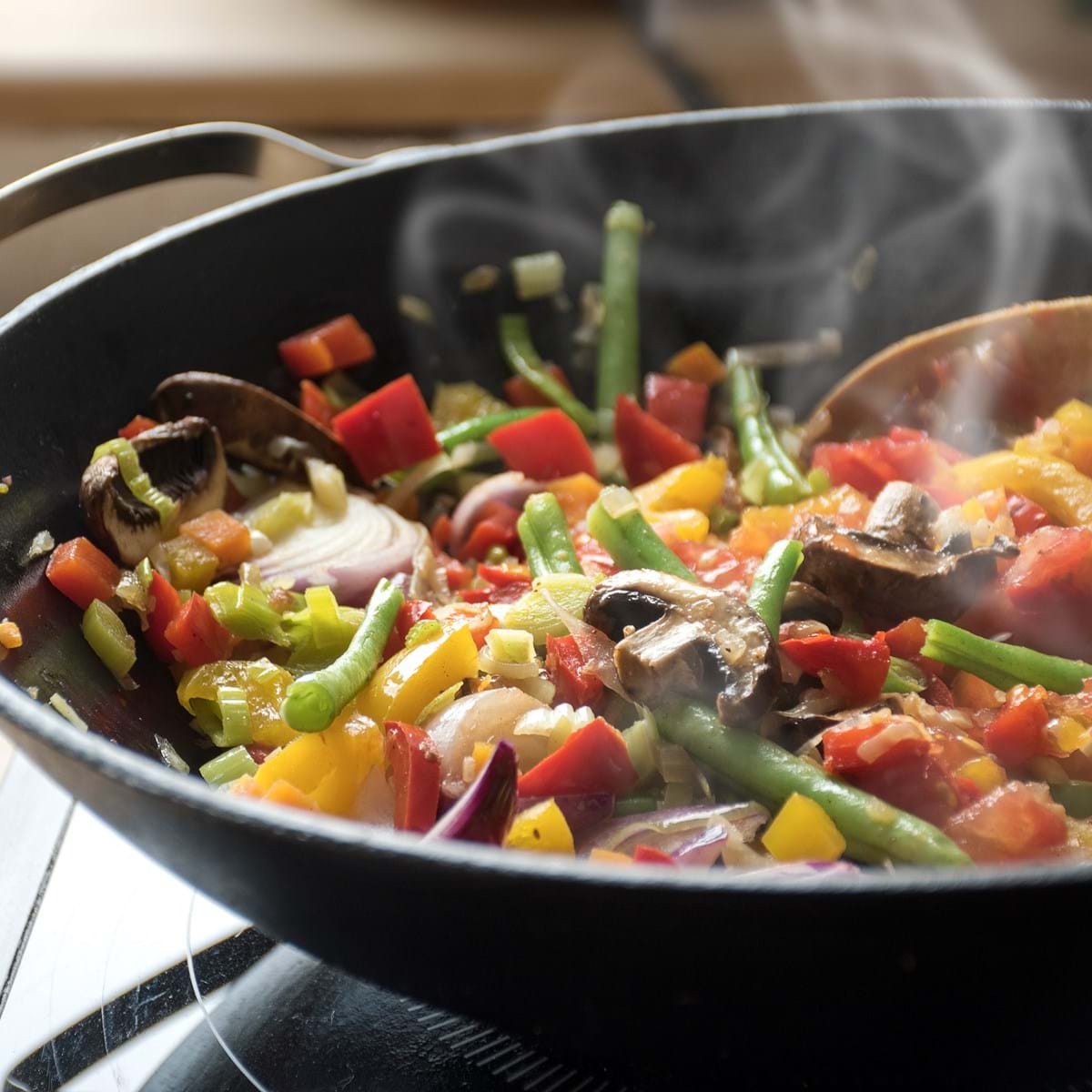 Eastern Delights
Gochugang glazed roasted Aubergine-Gochugang is a Korean sweet, spicy, savoury paste made from red chillies. When roasted with a glaze made from the Gochugang, soy and honey, the roasted Aubergine takes on a mushroom-like earthiness which is complimented by the sweet/salty notes of the glaze. Serve this with a well-chilled Sauvignon Blanc such as SHAW AND SMITH Sauvignon Blanc from Adelaide Hills. The clean, crisp flavours of the Sauvignon, cut through the richness and saltiness of the Gochugang but leaving the palate ready for more. You could also try Vinho Verde from Portugal such as QUINTA DE AZEVEDO, its light effervescence enhancing the savoury quality of the glaze. For Japanese influenced dishes with delicate flavouring GRACE Koshu Kayagatake is a wonderful match, alternatively a chilled glass of Tatenokawa 50 "Stream" is a perfect sake for beginners and with lighter foods.
A vegetable, medium-spicy stir-fry would be excellent with a fresh Riesling from Alsace such as ROLLY GASSMANN Riesling. Stir-fries with a gentle mix of spice, sweet, sour and salt are a great pairing for Riesling as the nuances of sweetness in the off-dry examples echo the flavours in the stir-fry.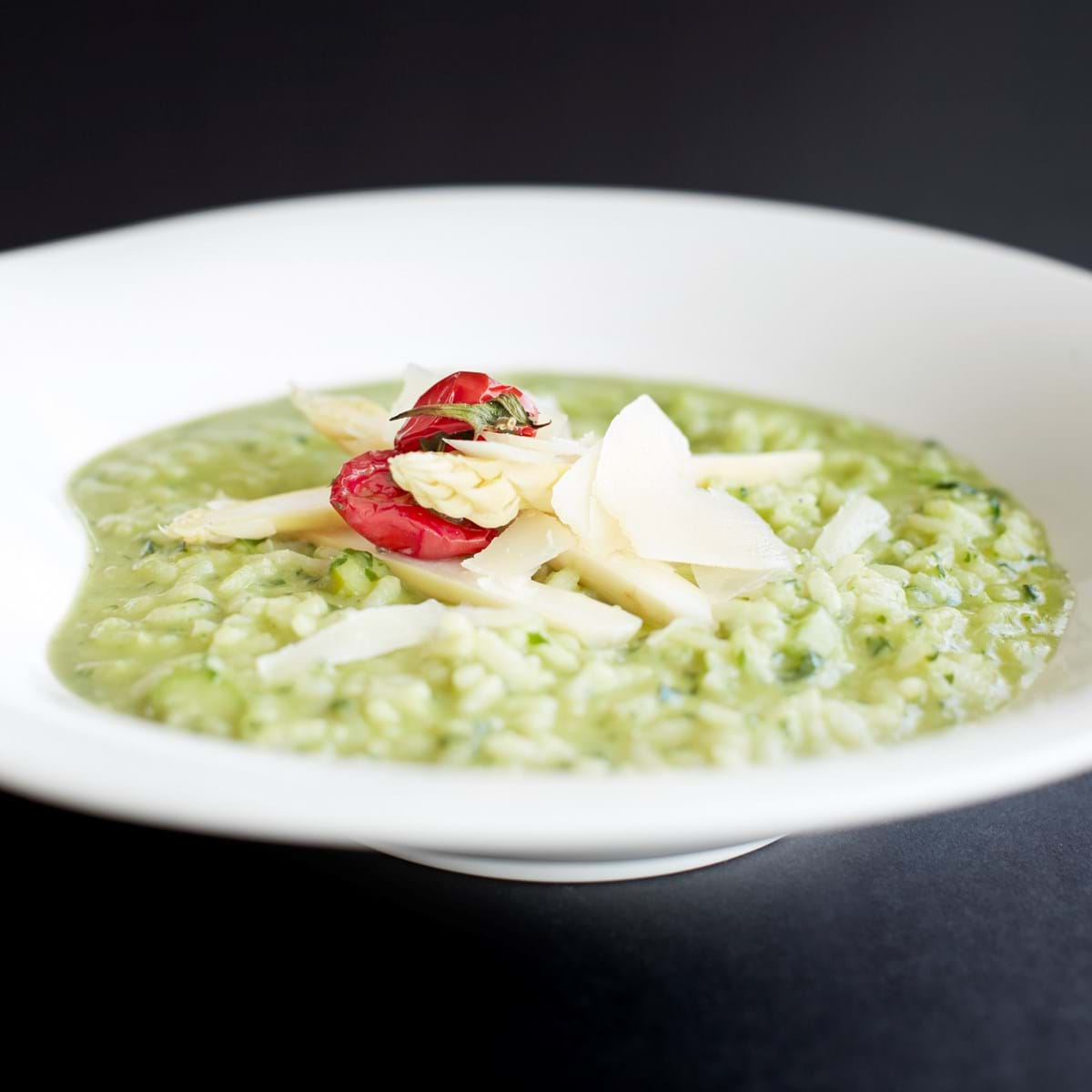 Mediterranean Flavours
A vibrant and fresh Primavera risotto using fresh Spring vegetables such as broad beans, peas, asparagus spears and fresh garden herbs matched with a floral and vibrant Viognier such as Yves Cuilleron, this will pick out the green notes of the vegetables, but will balance the richness of the risotto rice. Spaghetti Pomodoro or a Panzanella salad with fresh basil would be perfect with VILLA BUCCI Verdicchio Classico Superiore. The rich sweetness of the tomatoes and the herbal, almost aniseed notes are picked out elegantly with this wine.
For a dish such as Gazpacho or Salmorejo (The Andalusian version) are a great pairing with MARQUES DE RISCAL Rueda, alternatively you could go for a Fino sherry for a real Spanish theme.
Deep fried courgette flowers drizzled with orange blossom honey cry out for a Greek GEROVASSILIOU Malagousia - the citrus notes picking out the flavours of the courgettes and the crisp acidity cutting through the grease and would stand up to a ricotta stuffing should you wish.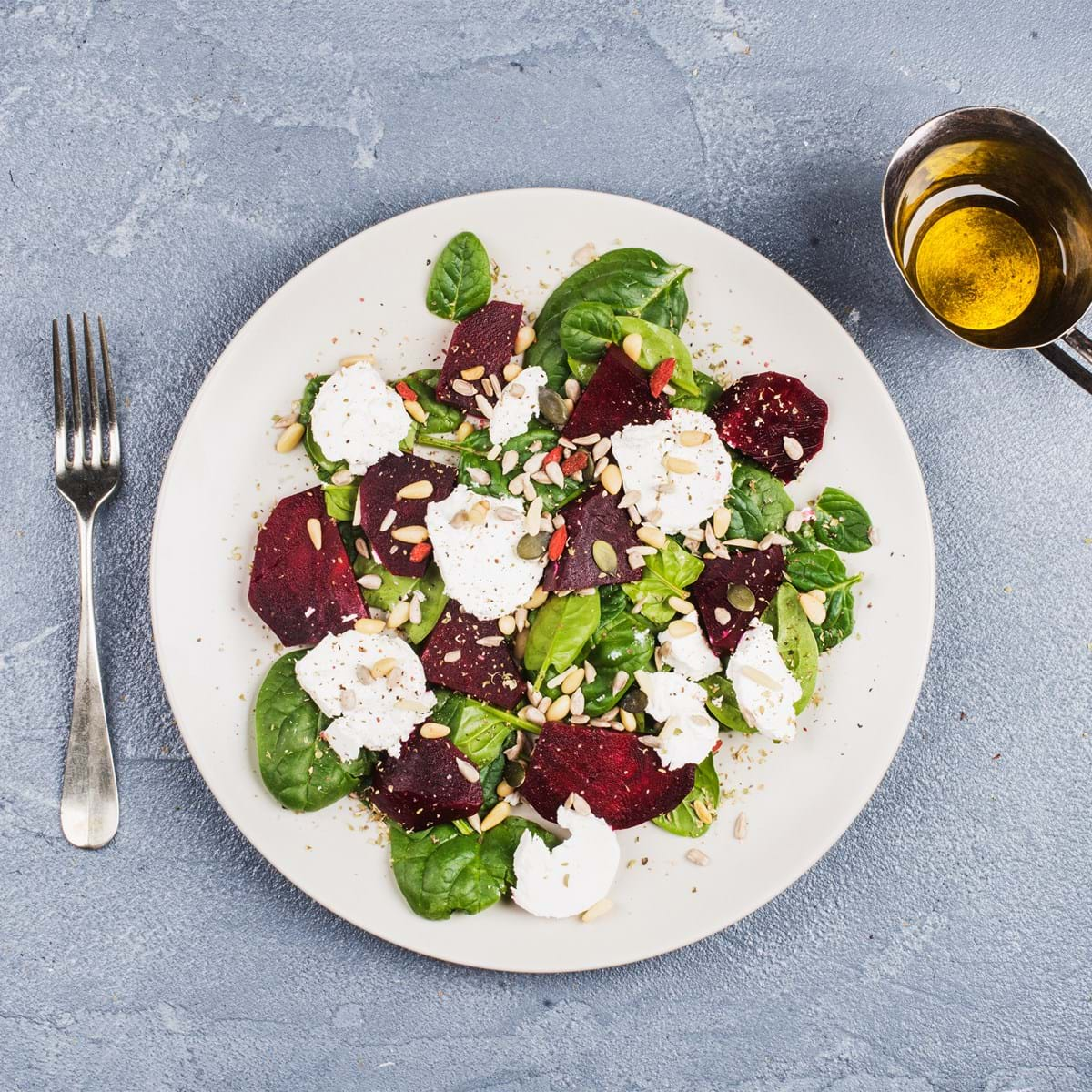 Super Salads
Summer salads are great with fresh, citrussy whites and dry rosés. A tomato-based salad such as a Spanish tomato salad, drizzled with an almond parsley dressing and added shavings of manchego should you wish would match well with FONCALIEU Piquepoul de Pinet, the acidity balancing out the touch of garlic in the dressing, but would also work well if part of a selection of mixed salads. Typically any salad with Goats cheese, the cheese is the predominant flavour, here you're best bet is to go for a Sauvignon such as CATHERINE MARSHALL Sauvignon Blanc. Its minerality and crispness cutting through the richness of the cheese. A raw, shaved asparagus salad is also a great food pairing with this Sauvignon - a very classic and hard to beat match.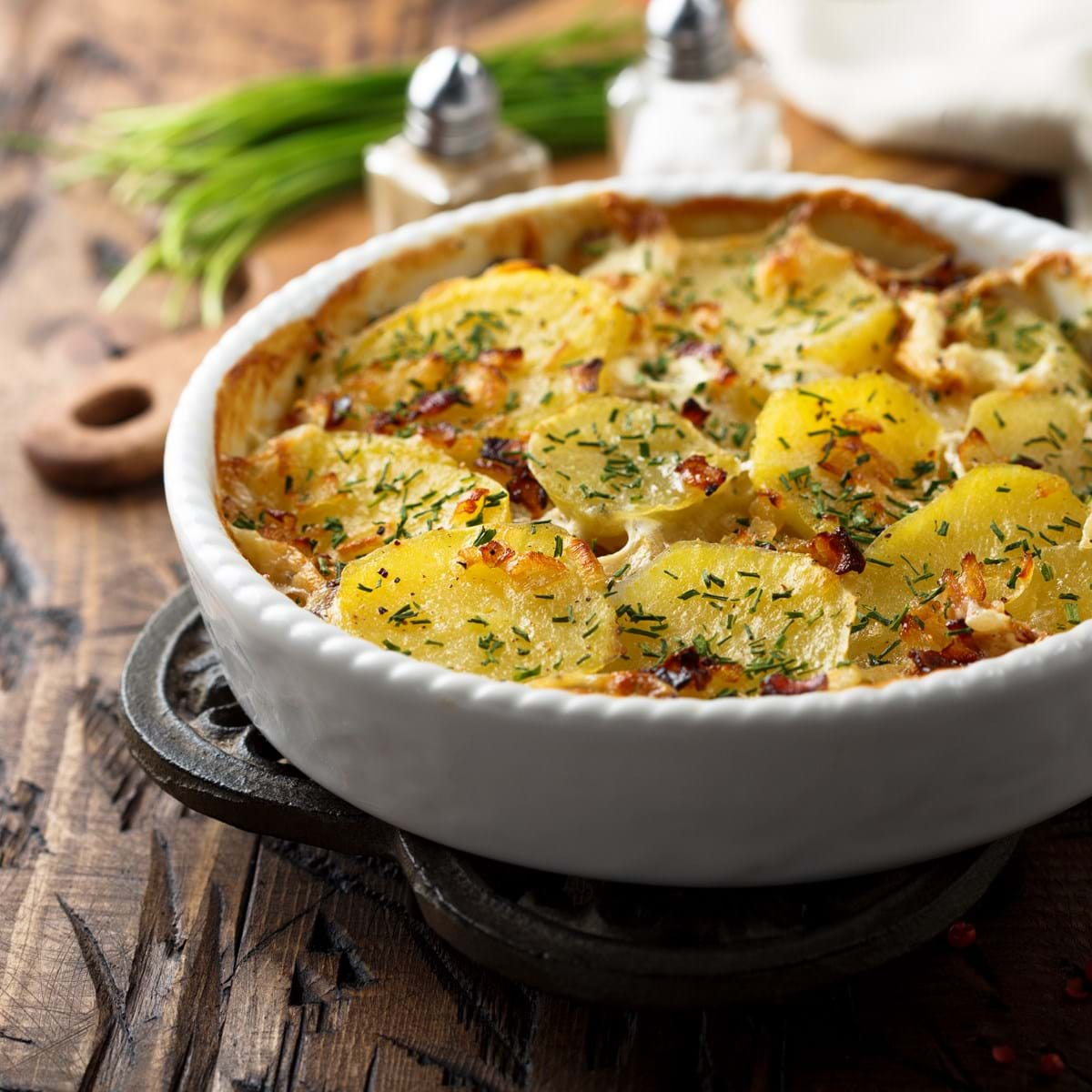 Roots
A decadent side dish and another favourite of mine is a celeriac and potato gratin paired with a classic, unoaked Chardonnay like NATHALIE & GILLES FEVRE Chablis AOC. Adding the celeriac lightens a dish that would be otherwise overtly rich with the Chablis picking out the nutty flavours in the celeriac.
For a beetroot tarte tatin with its rich caramelisation and sweetness from the roasting, a Grenache from Southern Rhone such as the DOMAIN ST DAMIEN Gigondas with it bold full-bodied character is perfect. Its cinnamon notes compliment the earthiness of the beets.  
Jerusalem Artichokes are typically hard to match but pair excellently with Champagne. A richer style such as BILLECART-SALMON S Cuvee Brut Sous Bois with its rich buttery notes would enhance a dish of roasted artichokes with brown butter sauce.

These are just a few suggestions but there are, of course, many more. Please do visit our shops, drop us an email at office@dunells.com or message us in the online chat. We'll be glad to help!

By Maddie - WSET3
Our favourites to go with Vegetables
`